Italian and UK Carrier Strike Group F-35s Conduct First Crossdeck Flight Operations
Italy became the third nation to operate its F-35Bs from the HMS Queen Elizabeth on November 22, with an Italian Air Force F-35B and an Italian Navy F-35B landing on the deck of the carrier and refuelling before taking off from the carrier.

The arrival of the Italian F-35Bs on the HMS Queen Elizabeth was preceded by the landing of two US Marine Corps F-35Bs of the UK Carrier Strike Group's air wing aboard the Cavour. The two Lightnings of VMFA-211 refueled aboard the Italian Navy's flagship, before taking off again for another mission for the joint exercise southeast of Sicily.

The Italian F-35Bs were joined by a US Marine Corps F-35B as well as a Royal Air Force F-35B after taking off from HMS Queen Elizabeth, forming a four-ship formation of Lightnings from four different services. The four F-35Bs developed their interoperability and mutual understanding of procedures during the joint training flight, with the exercise concluding following the landing of the two Italian F-35Bs back aboard the Cavour.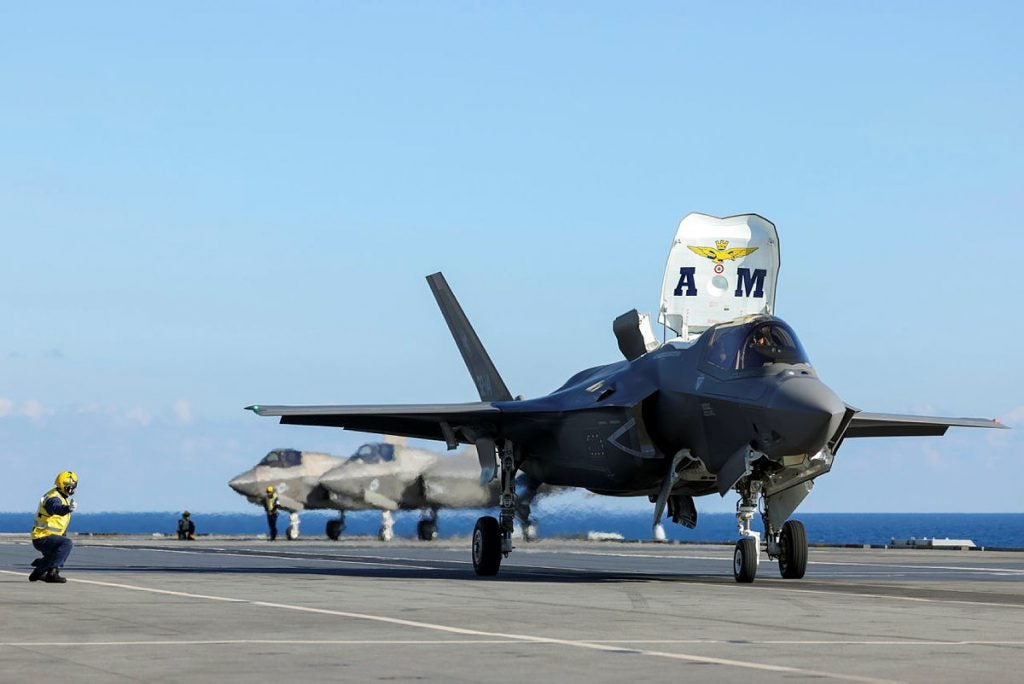 Italian Navy Chief of Staff Admiral Enrico Credentino observed the exercise aboard the Cavour, alongside Chief of the Italian Defense Staff Admiral Giuseppe Cavo Dragone, Air Force Chief of Staff General Luca Goretti, as well as Ambassador Francesco Maria Talò, Italy's permanent representative to NATO's North Atlantic Council. Credentino said that the joint training of pilots and sailors guaranteed full interoperability between the NATO allies, adding that "the future is now".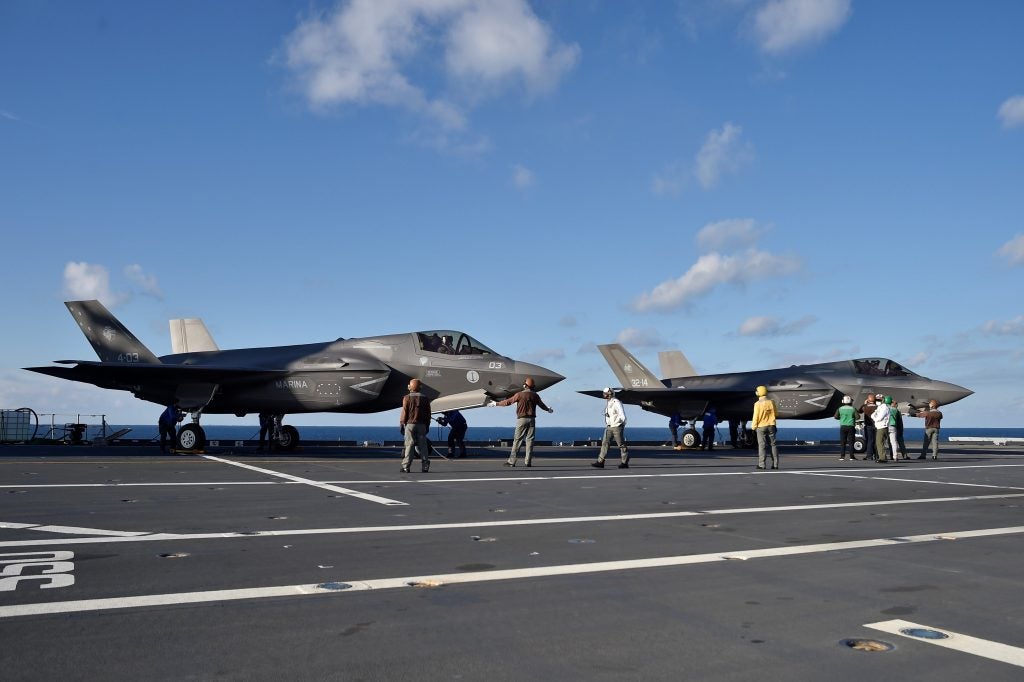 UK Carrier Strike Group commander Commodore Steve Moorhouse stated that the ability for American, British and Italian F-35Bs to conduct cross deck operations provided "tactical agility and strategic advantage" to NATO:

"Today's activity is a telling demonstration of the ability of the UK's flagship to work seamlessly with other nations; Italy is the third nation to land an F-35B on to the deck of HMS Queen Elizabeth and the seventh military operating F-35 aircraft that the UK's Carrier Strike Group has exercised with on CSG21."