German Coalition Deal Greenlights Armed Drones, Tornado Replacement
The incoming German government presented its coalition agreement on Wednesday, with the "traffic light" coalition of the Social Democrats, Greens and Free Democrats providing preliminary details on what the Social Democrat-led Defense Ministry of the incoming government will pursue during its time in office.

Most notably, the agreement reveals that the coalition will be approving the procurement of unmanned combat aerial vehicles:

"Armed drones can contribute to the protection of soldiers in missions abroad. Subject to binding and transparent conditions, and taking into account ethical & security policy aspects, we will therefore allow the arming of Bundeswehr drones in this legislative period."

However, the agreement stipulates that international laws apply to combat operations with armed drones, explicitly forbidding their use in "extra-legal killings".

The arming of drones had been a controversial topic with lawmakers in the previous government, with multiple rounds of debate over whether to proceed with procuring weapons for Heron TP drones to be operated by the Bundeswehr on lease from Israel. Advocates claim that providing the drones with the ability to independently engage targets will reduce the risk to Bundeswehr soldiers, with Andre Wüstner, chair of the German armed forces association, claiming in an October 2020 hearing on the issue that Bundeswehr Heron 1 operators were placed in "particularly stressful" situations, as they were "condemned to be observers" due to the reconnaissance drones' lack of onboard weaponry. Detractors, meanwhile, have expressed concern that Bundeswehr operations of armed drones risked following in the footsteps of the American drone targeted killing campaigns in Afghanistan, Pakistan, Yemen and other locales that have long been lambasted for high civilian casualties and dubious targeting methods.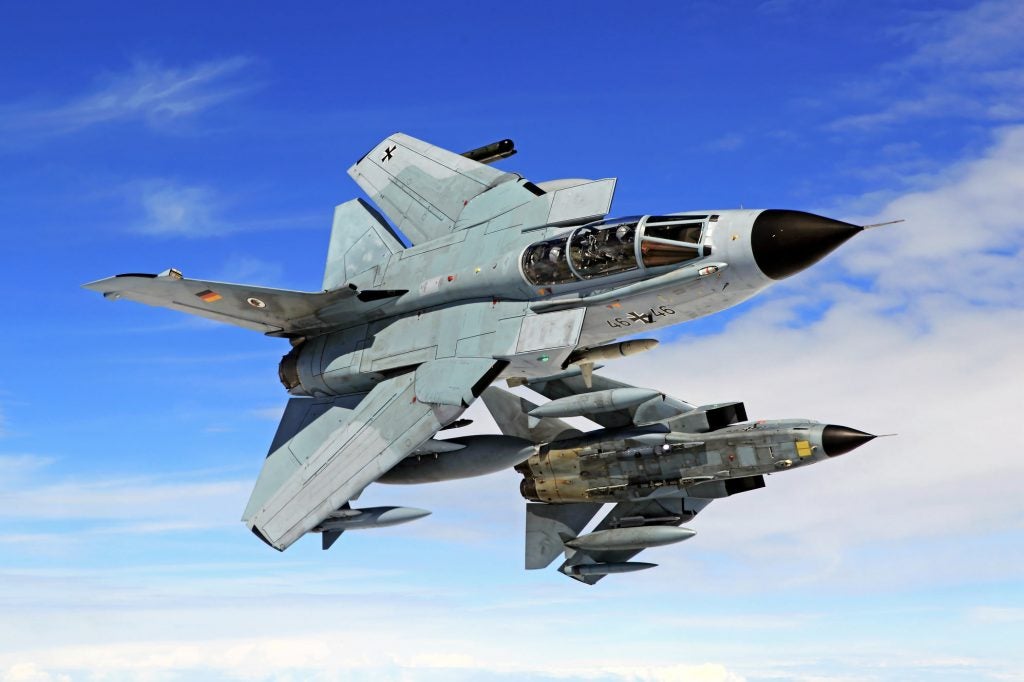 The agreement also calls for the procurement of a successor to the Panavia Tornado in the tactical nuclear weapons delivery role as soon as next year, with the coalition saying that it will "objectively and conscientiously accompany the procurement and certification process with a view to Germany's nuclear participation". Interestingly, while the agreement stresses that "as long as nuclear weapons play a role in NATO's strategic concept, Germany has an interest in participating in the strategic discussions and planning goals", it also calls for Germany to become an observer of the Treaty on the Prohibition of Nuclear Weapons, albeit without acceding to the treaty.

Additionally, the agreement calls for Germany to invest three percent of its gross domestic product in international action in line with a "networked approach". The funding will go to strengthening German diplomacy and development policy, as well as fulfilling its NATO commitments. While the document stresses that Germany's foreign and security policy commitments will be maintained, ongoing Bundeswehr deployments overseas will be subject to regular evaluation. Meanwhile potential deployments are to be preceded by "critical and substantive discussions" that evaluate both prerequisites for deployment and possible exit strategies.