Ukrainian Military Intelligence Chief: Russia Preparing For Invasion In Late January
The head of Ukraine's defense intelligence agency has said that the nearly 100,000 Russian troops amassed near the border separating the countries are preparing for an attack that could take place by the end of January or early February.

In an exclusive interview with Military Times on Saturday, Brigadier General Kyrylo Budanov, head of the Defense Intelligence of Ukraine warned that such an attack would be far more devastating than anything seen since the start of the War in Donbass in 2014. According to him, such an attack would probably involve airstrikes, artillery barrages and armor offensives followed up by airborne landings in eastern Ukraine, amphibious landings in Odessa and Mariupol, as well as a smaller incursion through Ukraine's border with Belarus.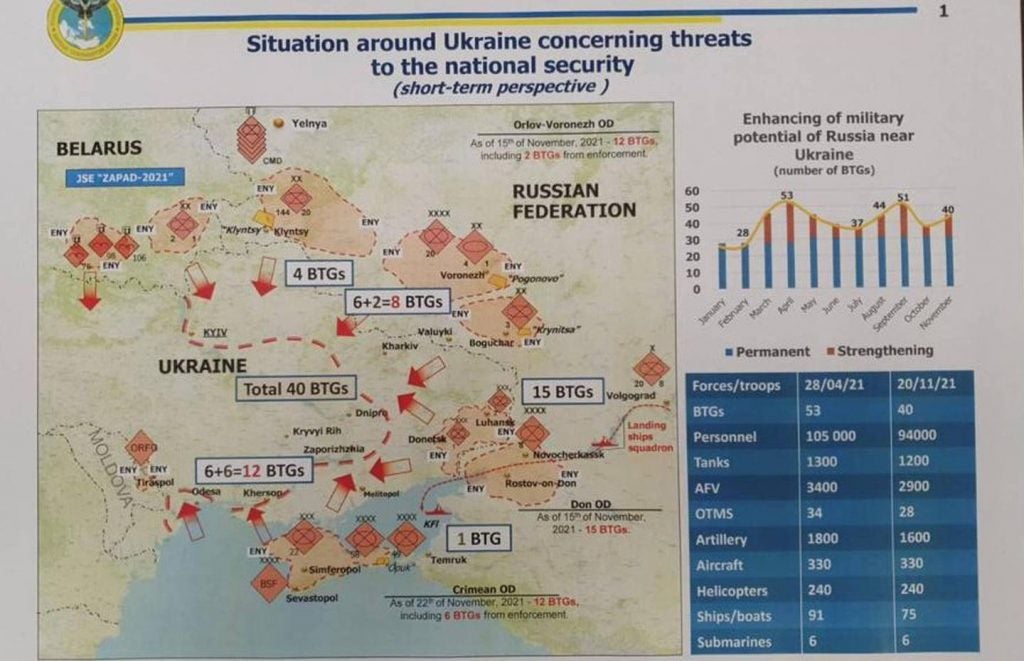 Also released alongside the interview was a "short term perspective" slide from an Ukrainian military intelligence presentation about how a possible attack would unfold based on the 92,000 Russian forces currently pre-positioned on the border. The Center of Naval Analyses' director of Russia Studies, Michael Kofman, has said that the scenario was a "sobering and fairly accurate picture" of what could happen, even if it was the "worst case iteration of several possible contingencies".

Russian capacity-building measures for an offensive mentioned by Budanov include increases in military personnel and weapons systems on occupied Crimea, as well as the staging of weapons systems like Iskander short-range ballistic missile systems near the Russia-Ukraine border. Speaking through an interpreter to the Military Times, Budanov dismissed the idea that harsh winter conditions at that time of the year would dissuade a Russian offensive, saying "it is no problem for us and the Russians".

The Lieutenant General added that an offensive would be preceded by a series of psychological operations to destabilize Ukraine and undermine its ability to defend itself, with anti-COVID-19 vaccination protests organized by Russia claimed to be among several such operations already underway. Other angles allegedly being worked by Russia include the economy and energy supplies for the coming winter, as well as the "Wagnergate" incident, a botched sting operation by Ukrainian military intelligence that planned to arrest 33 mercenaries alleged to have fought for the Russian Wagner private military contractor in the War in Donbass. The operation failed after the mercenaries were arrested by the Belarusian KGB on allegations of conspiring with the Belarusian opposition to overthrow the Lukashenko regime in July 2020, before any of them could be captured by Ukrainian authorities due to a still-unexplained "pause" on the Ukrainian side following a ceasefire agreement in Donbass.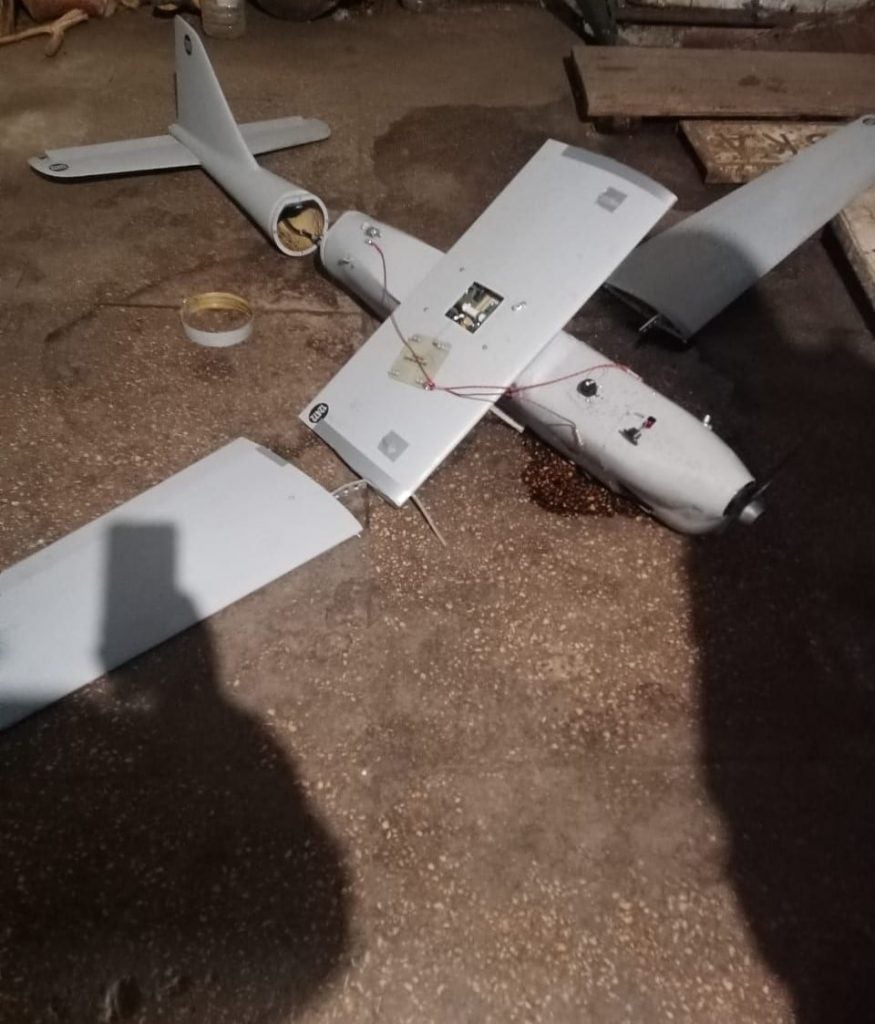 Budanov urged for additional U.S. aid beyond what has been already delivered or pledged, including additional air defense systems and electronic warfare systems "right now", stressing that now was the "right time" for their delivery. According to the Lieutenant General, Javelin anti-tank guided missiles delivered to Ukrainian forces have been used against Russian-backed separatists in the Donbass, with the Javelins and TB2 tactical unmanned combat aerial vehicles presenting a "significant" psychological deterrent that would make Moscow think twice before mounting an offensive.

When contacted by the Military Times for comment, the Pentagon declined comment on Budanov's statements during the interview, referring to comments made by Secretary of Defense Lloyd Austin last Wednesday and Thursday vowing "unwavering" support for Ukraine's territorial integrity. The Russian embassy did not respond to a request for comment, although Kremlin spokesman Dmitry Peskov alleged that concern from Western nations regarding the Russian military buildup was "hysteria" that had been "artificially whipped up" on Saturday.