Truman CSG's COMPTUEX Comes to An End, Deployment to Follow
CSG 8's flagship, USS Harry S. Truman (CVN 75) Carrier Strike Group completed Composite Training Unit Exercise (COMPTUEX). The carrier departed Norfolk, Va. September 30, to conduct COMPTUEX, which would certify the strike group as a combat-ready force ahead of the strike group's deployment overseas.
According to the press release, Truman took part in the second iteration of NATO Vignette as part of its COMPTUEX, this allowed the CSG 8 to rehearse operating under NATO Command and Control as part of Naval Striking and Support Forces NATO (STRIKFORNATO). NATO Vignette allows NATO nations to work closely with each other, as mentioned in the press release: "To ensure truly effective deterrence and defense in the North Atlantic, we need to make sure that the navies of NATO can work as one team, and that means interoperability is vital," said Commodore Tom Guy, Royal Navy, deputy director CJOS COE, continuing that, "this NATO vignette has been a great step forward in pursuing better Allied interoperability and integration. CJOS COE looks forward to continuing to develop this for future deploying Strike Groups."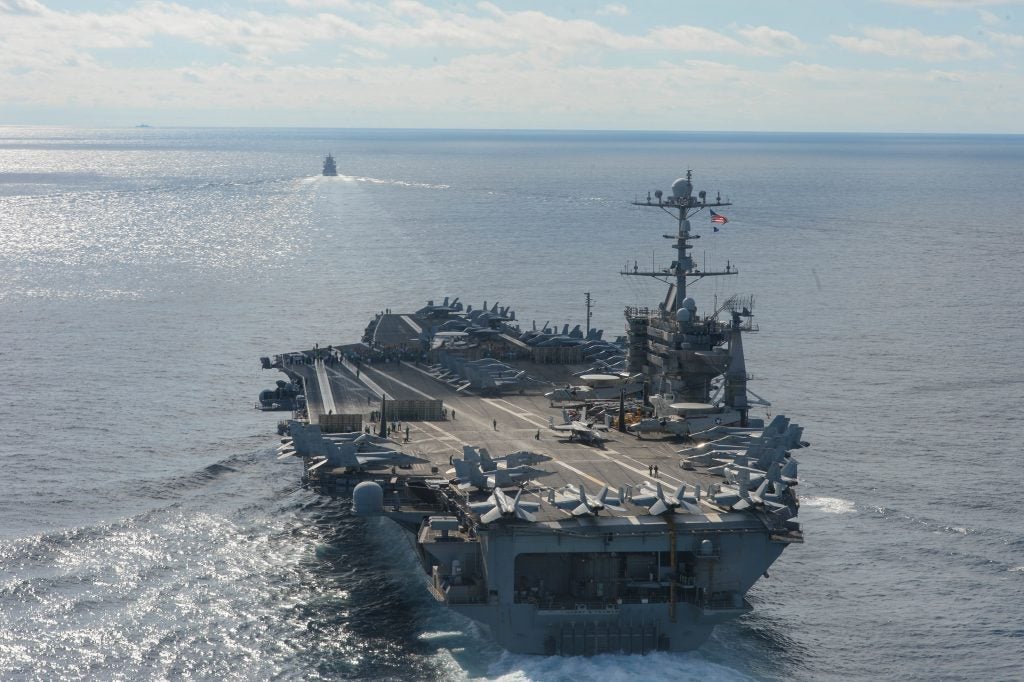 During the COMPTUEX, Truman was joined by the Ticonderoga-class cruiser USS San Jacinto (CG 56); the Arleigh Burke-class guided-missile destroyers USS Gonzalez (DDG 66), USS Cole (DDG 67), USS Bainbridge (DDG 96), USS Gravely (DDG 107), and USS Jason Dunham (DDG 109); and the Littoral Combat Ships USS Milwaukee (LCS 5) and USS Wichita (LCS 13). Truman was also joined by the Royal Norwegian Navy Frigate, HNoMS Fridtjof Nansen (F310). This event marked one of the first moments Littoral Combat Ships took part in a COMPTUEX, indicating that this might become a trend in the future.
The State of the US Navy's East Coast Carriers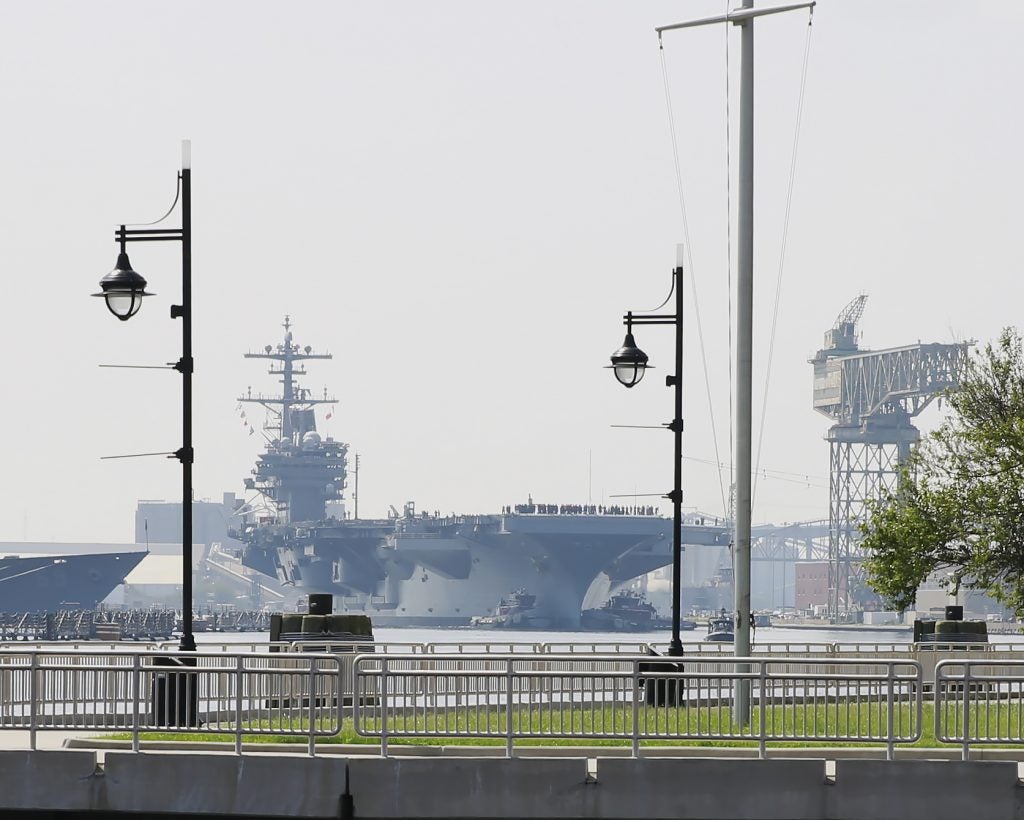 Truman came out of an extended carrier incremental availability, a new type of availability as reported by USNI News, back in May of this year. The carrier began its availability in July of 2020, after a double-pump deployment. Originally planned to last 7 months, the renewed availability slipped by 3 months and took 10 months to complete. Truman had a very rough deployment schedule in recent years, the carrier suffered a major electrical issue in 2019 ahead of its deployment, forcing the carrier to be separated from its Strike Group, the carrier finally deployed in November of 2019, two months later than planned. The unforeseen electrical issue led to the carrier Abraham Lincoln overstaying its deployment until it could be relieved by Truman.
In recent years, the Navy's East coast carriers have been overtasked and severely strained, this is in part due to the East coast having only two available carriers lately, these being the USS Eisenhower and USS Harry S. Truman. This has led to carriers in the East coast not following the Navy's Optimized Fleet Response Plan (OFRP) cycle, wherein one carrier would be on deployment, while another carrier gets ready for deployment and one carrier coming out of maintenance, while another carrier gets ready to go into a maintenance period. The West coast carriers have been following the OFRP cycle as expected but, the East coast had only Truman and Eisenhower rotating between extensive maintenance and long deployments. Of the remaining carriers on the East coast, USS George H.W. Bush has been undergoing a 28-month long availability which only recently wrapped up. While USS Gerald R. Ford had been undergoing post-delivery trials which came to an end after its shock trials earlier this year, the carrier is now undergoing a 6 month maintenance period before its deployment next year.
The Navy has also been having manpower issues at its four major public yards that do maintenance on its carriers and submarines. According to a report from the Government Accountability Office (GAO) last year, "the Navy shipyards completed 8 of 18 (44 percent) of aircraft carrier maintenance periods on time or early and completed the remaining 10 of 18 (56 percent) late from fiscal years 2015 through 2019." The delays are associated with a lack of manpower at the yards, as well as poor planning by the Navy on estimating how much work the vessels need, as the report mentions "aircraft carrier work performed at the Navy's shipyards from fiscal years 2011 through 2014 required on average 17 percent more work than estimated," this has led to the yards having fewer people to work on the carriers even as projected workload continues to exceed estimates.
As the troubled Ford gets ready for its first deployment next year, and Bush comes out of its long maintenance period to work up for deployment, the strain on Truman and Eisenhower will decrease. Carriers on the East coast will likely return to their OFRP cycles, which will hopefully allow for a smoother deployment schedule in the future. Even then, the carrier Truman has been deferring a significant amount of maintenance periods which is a sign that any planned future maintenance will take longer than anticipated by the Navy.