Elbit Systems To Supply SIGMA Self-Propelled Howitzer Gun Systems To A Country in The Asia-Pacific Region
Elbit Systems, an Israeli defense company, announced on November 15, that it has signed a contract to supply a country in the Asia-Pacific region with SIGMA fully automatic self-propelled howitzer weapons systems.
Elbit Systems stated that the contract is worth $106 million and that the SIGMA fully automatic self-propelled howitzer weapon systems will be delivered within five years, but did not specify which country or how many weapon systems will be supplied.
The first customers of SIGMA are likely to be India, the Philippines, or Singapore, who are some of the major buyers of Israeli-made weapons in the Asia-Pacific region. Furthermore, the quantity of supply appears to be in the region of 10 to 20 vehicles based on price and delivery time.
Regarding the SIGMA system, Bezhalel (Butzi) Machlis, president and CEO of Elbit Systems, said:
"the SIGMA system effectively addresses the growing need of armed forces to enhance the effectiveness of their artillery formations and reduce life-cycle costs while improving precision, rapidity, autonomy, survivability and connectivity. The SIGMA system is based on the know-how and experience accumulated by the Company over decades in supplying artillery systems to numerous customers, including the new 155mm fully automatic self-propelled howitzer gun systems for the Israel Defense Forces."
According to an Elbit company spokesperson who spoke to Janes, SIGMA is being developed under a $125 million contract announced in March 2019. The system, which is set to enter service in 2023, will be a replacement for the 155 mm/39 caliber American M109 tracked SP artillery systems.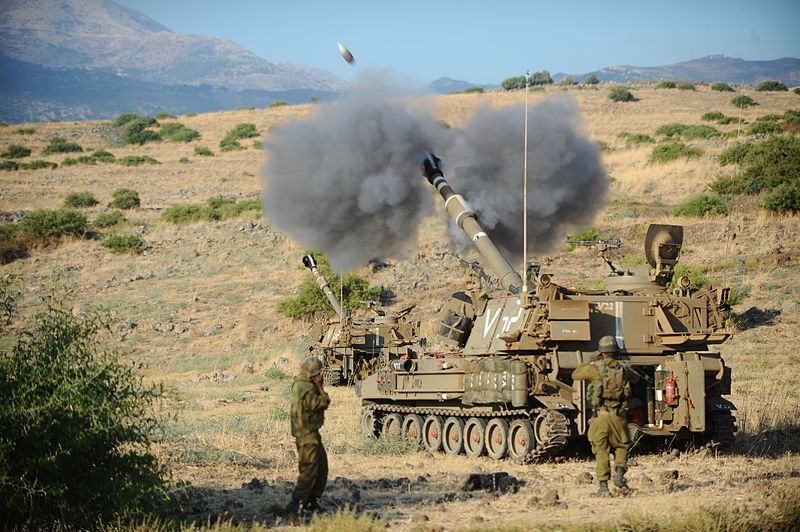 According to the information provided by Elbit, SIGMA is a 155mm/52 caliber self-propelled howitzer with automatic loading and placement of the gun system, fast entry-exit movement times, and a high rate of fire. The platforms fully protected tower offers protection for a three-person crew, it is capable of 360 degrees rotation/traverse and a 70-degree elevation adjustability. Depending on the mission, SIGMA can automatically select and load the necessary ammunition, propellant, and detonator, as well as position the weapon to engage targets. The projectiles and propellant charges are fed to the barrel or locking chamber by the loading mechanism.