Turkish-Made Unmanned Ground Vehicles To Go Into Serial Production
On 9 November, several UGVs, large and small, built for various tasks, gathered in Ankara for the Robotic Technologies Ceremony. The Unmanned Ground Vehicles and Military Robotic Technologies Ceremony was attended by President of the Presidency of the Defense Industry, İsmail Demir, as well as representatives from important Turkish defense firms such as ASELSAN, HAVELSAN, FNSS, and KATMERCILER.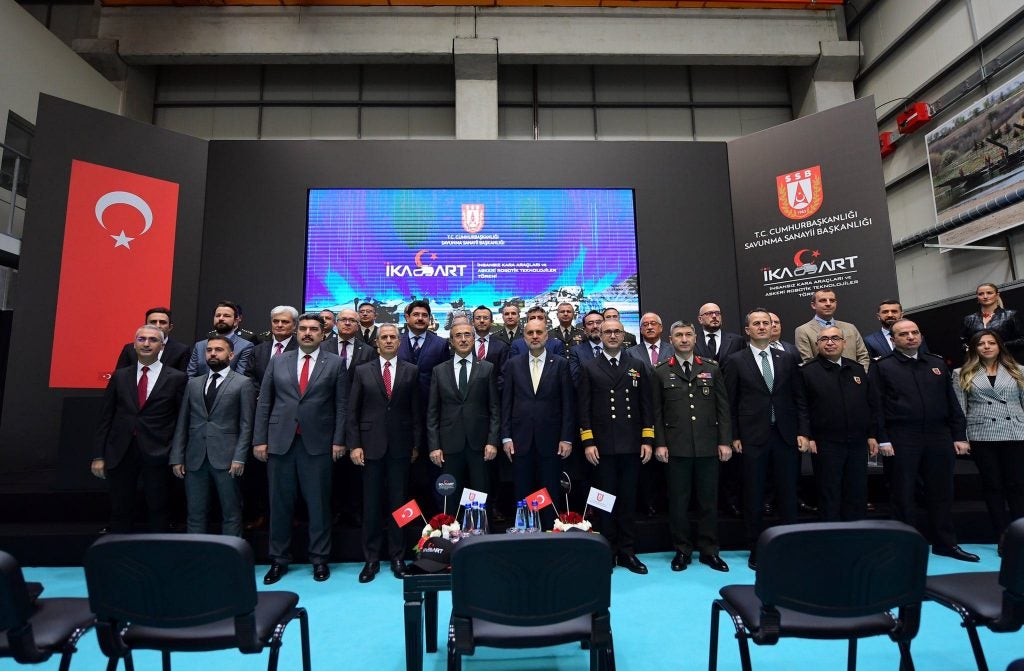 "Our defense industry, which is developing, growing, and establishing a name for itself in the world, has formed a vision for unmanned systems," İsmail Demir stated during his speech at the ceremony. and made the following statements:
"As is well known, today's modern battlefield is a candidate for being an environment equipped with advanced technology and artificial intelligence warfare techniques, and these elements will be used more frequently." Parallel to technological advancements, the use of unmanned ground vehicles (UGVs), which is rapidly developing, promises the benefits that this use will bring in the future. We can easily see that their use will continue to increase on the through the development of various modes and functions. We can see how the battlefield of the future is taking shape. With the success we've had with UAVs, it's obvious that we need to implement a similar system in ground, sea, and even submarine vehicles, and perhaps even move toward multi-role unmanned vehicles. We also need to work on robotic systems and walking systems."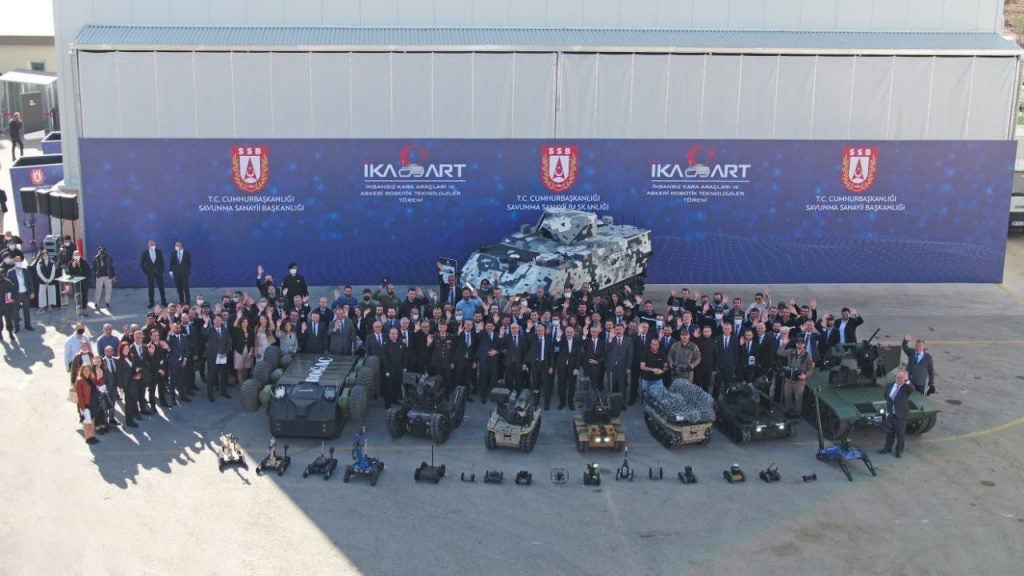 During the ceremony, the Presidency of Defense Industry Presidency and FNSS signed a "Declaration of Intent on Mass Production of Heavy Class Unmanned Ground Vehicles" and ASELSAN, Best Group, Elektroland, and HAVELSAN signed a "Declaration of Intent on Mass Production of Medium Class Unmanned Land Vehicles."
Following the signing ceremony, İsmail Demir proceeded to the area where Unmanned Ground Vehicles, which are manufactured locally by many Turkish defense industry companies, are on display. İ smail Demir obtained information from the authorities by inspecting the companies' unmanned ground vehicles. Later, these UGVs demonstrated their abilities in difficult terrain conditions.
The following UGVs from the Light Class Unmanned Ground Vehicles family were on display:
Developed by Esetron; GEKO, COMMANDO, KAMİKAZE UGV, EJDER
Developed by Hoytek; ABRA, NAGA
Developed by Altınay; KARAKULAK, Lynx
Developed by Arox; FCR-360 UGV
Developed by Elektoland; TEOMAN, TMR-I DİNÇER, TMR CEYLAN, TMR II KUTLU, ACROB, ZAFER
Developed by Aselsan; ERTUĞRUL
As for the Medium class UGVs;
Developed by ASELSAN and National Machinery; ASLAN
Developed by ASELSAN and Katmerciler; UKAP
Developed by Best Group; FEDAİ
Developed by Elektoland; HANÇER, BOĞAC
Developed by Havelsan and Tekatron; BARKAN
Finally, the GÖLGE SUVARI (Shadow Cavalry) was exhibited in the heavy class UGV portion. The Gölge Süvari UGV was the subject of a declaration of intent on mass production at the Unmanned Ground Vehicles and Military Robotic Technologies Ceremony, and it also left its mark on the exhibition.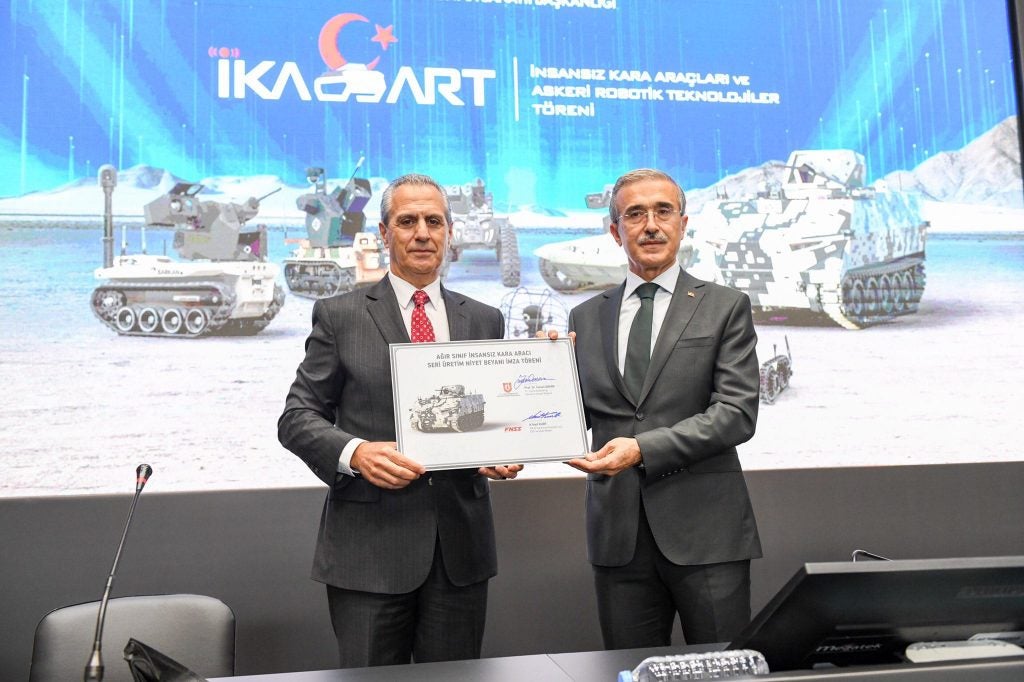 With its artificial intelligence-supported autonomy kit, decision support systems, sensor sets, and positional and situational awareness systems, Gölge Süvari is designed to be a system solution that will alleviate the cognitive load of the soldier on the battlefield and become a force multiplier for the user in dangerous missions. The vehicle also has the option of being manned.
According to the information given by FNSS, the Gölge Süvari UGV, built on the venerable M113 platform, brings remote command and autonomous capabilities to a reliable platform. The Gölge Süvari UGV, which has a reported range of over 450 km and can travel at speeds of more than 50 km/h on a flat and asphalt road, can also traverse 60 percent steep and 30 percent side slopes, as well as 60 cm high obstacles and 160 cm long trenches. The payload capacity of the Gölge Süvari is 4,500 kg.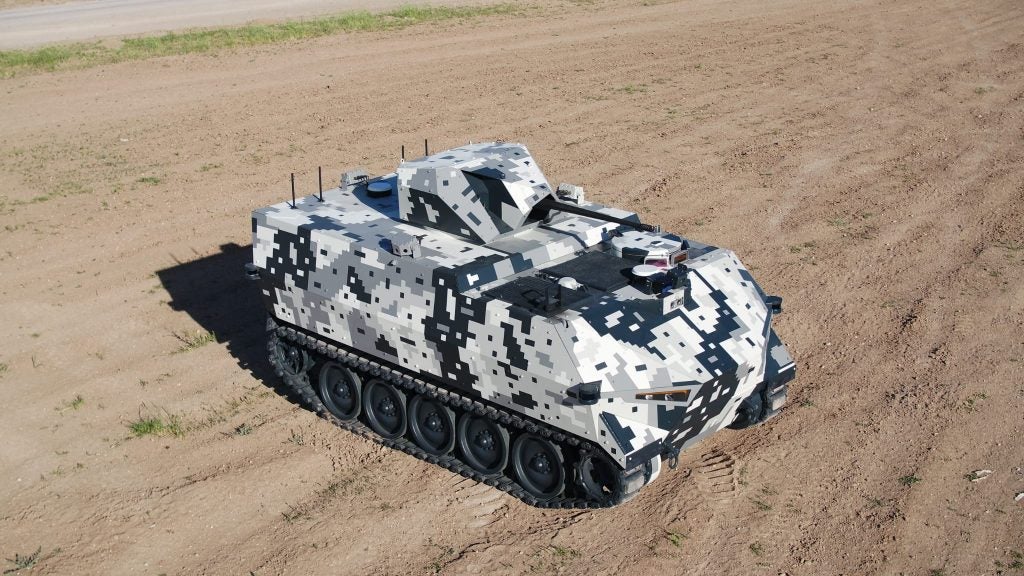 The STM TOGAN Rotary Wing Spotter UAV System, which can incorporate several camera systems such as infrared cameras, is provided for the heavy class UGV. The UAV can monitor the Gölge Süvari vehicle independently at a height of 50 meters and communicate the real-time image to the Ground Control Station. The Gölge Süvari's firepower, on the other hand, comes from a new generation remote-controlled turret with a 25mm automatic gun that FNSS created expressly for the project.