USDP Kahl: No Tradeoffs Between Focusing On China Or Climate Change
Undersecretary of Defense for Policy Colin H. Kahl has said that the Pentagon does not face any tradeoffs when it comes to addressing transnational issues like climate change and "pacing threats" like China.

During an October 29 virtual event hosted by the New America think tank, Kahl said that both the rise of Chinese military strength and climate change were "a threat to our security, and we have to be able to address both". He was joined by Joe Bryan, the defense secretary's senior advisor for climate, who added that there "isn't a competition between what's good for the climate (and) what's good for the mission". Bryan noted that efficient platforms were both good for mitigating climate impact, and "absolutely critical to contested logistics".

Kahl also hinted at a reorganization of his office in the coming weeks as part of a larger push in the Department of Defense to emphasize the threat of climate change. According to him, a "senior person" would be appointed in the coming weeks, who would be in charge of a variety of issues related to climate change.

Kahl argued at the event that climate change has already done more damage than any terrorist organization to any American military installation in the US in recent years, citing the flooding of Offutt Air Force Base and Hurricane Michael's effects on Tyndall Air Force Base.

"In 2019, Omaha, Nebraska was hammered with extreme weather and Offutt Air Force Base, which happens to be the headquarters of U.S. Strategic Command, found itself seven feet underwater. Just six months prior to that in late 2018, we had bases in North Carolina and Florida hammered by hurricanes, people having to leave bases and aircraft having to flee to higher-to higher ground, it generated billions of dollars of damage to U.S. installations."

The event came after the publication of the Department of Defense's Climate Risk report, which announced that the Pentagon would be incorporating the security effects of climate change into its strategic planning going forwards. The report also mapped out a regional breakdown of climate change impacts on global security, although a detailed regional breakdown was redacted from the publicly released version.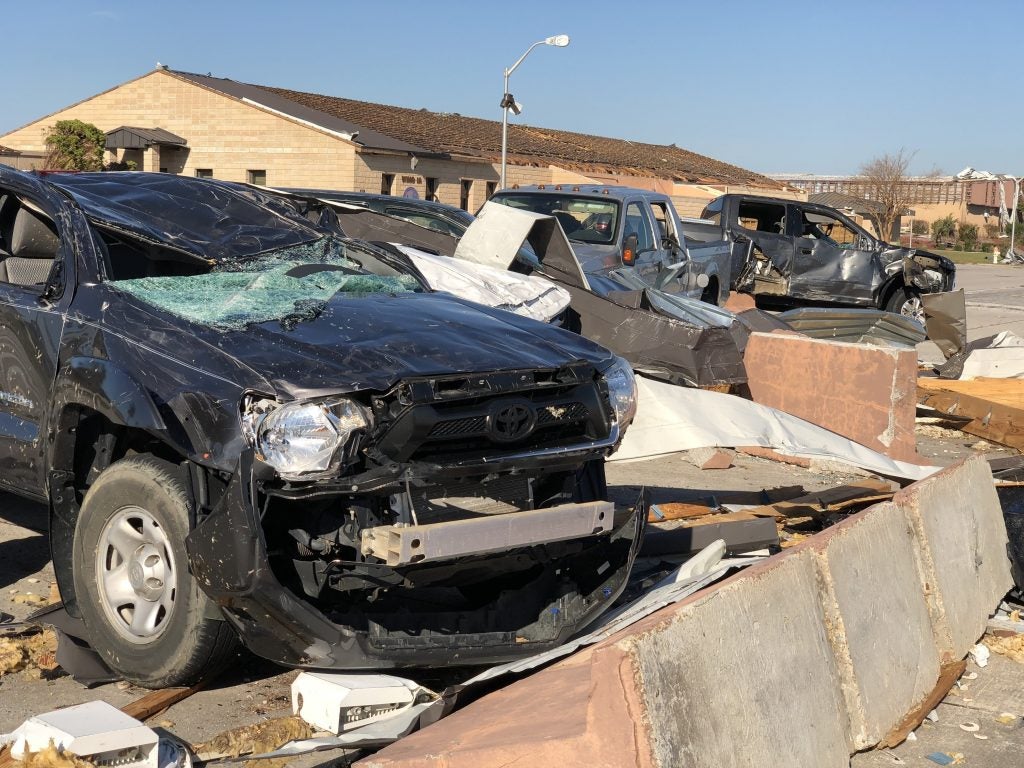 Released alongside the Climate Risk report was an National Intelligence Estimate on climate change and its impacts through 2040. The report warned that access to water and migration crises risked "exacerbating" regional flashpoints, "particularly after 2030". The intelligence community also stated that there was an increasing chance of nations "unilaterally" testing and deploying large-scale solar geoengineering, which is said to risk creating a new area of geopolitical disputes.