The First Patria 6×6 Armored Wheeled Vehicles Are Delivered To Latvia
The Latvian Ministry of Defense reported on Friday, October 29, that the first four new 6×6 armored vehicles have been delivered to Latvia in accordance with the conditions of the general agreement signed with the Finnish company Patria in August.
Latvian Minister of Defense Artis Pabriks said that armored vehicles fitted to Latvian conditions and tested in numerous tests will considerably improve the operational capabilities of the National Armed Forces while also boosting the physical safety of soldiers. "It's a special joy for domestic companies to collaborate with Finnish partners in the research and production of new armored vehicles," Pabriks said, adding that it "confirms the competence and competitiveness of our defense industry on a larger scale."
A two-week training course for drivers, instructors, and technicians from the Latvian Army was also finished at the Patria Land Oy production site in Hämeenlinna, in the southwestern region of Häme, a week before delivery. The operators learned how the vehicle works and how to utilize it step by step, learning the fundamentals of use and operation. Furthermore, they are prepared to take delivery of the first vehicles in Latvia on behalf of Patria and begin operating them.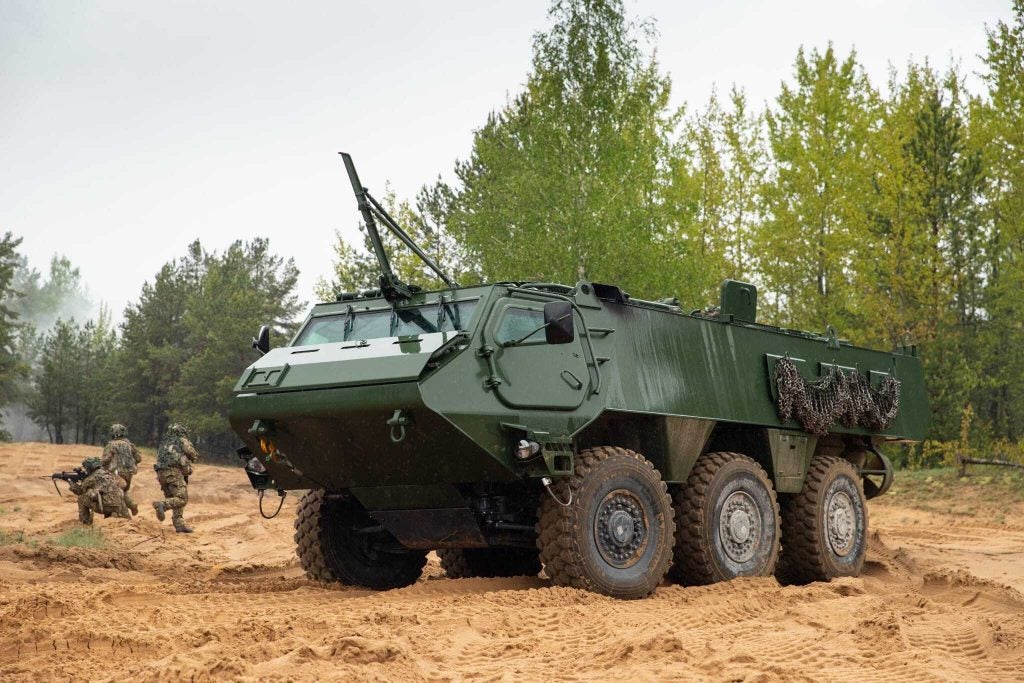 The first four 6×6 armored vehicles and personnel training were delivered as part of the signing of a general procurement contract for more than 200 6×6 armored personnel carriers on August 30 by Latvian Defense Minister Artis Pabriks and Finnish Defense Minister Anti Kaikonen. The vehicles are expected to be delivered between 2021 and 2029, with Latvia paying approximately 200 million Euros for the contract, which includes vehicle delivery, initial maintenance, and staff training.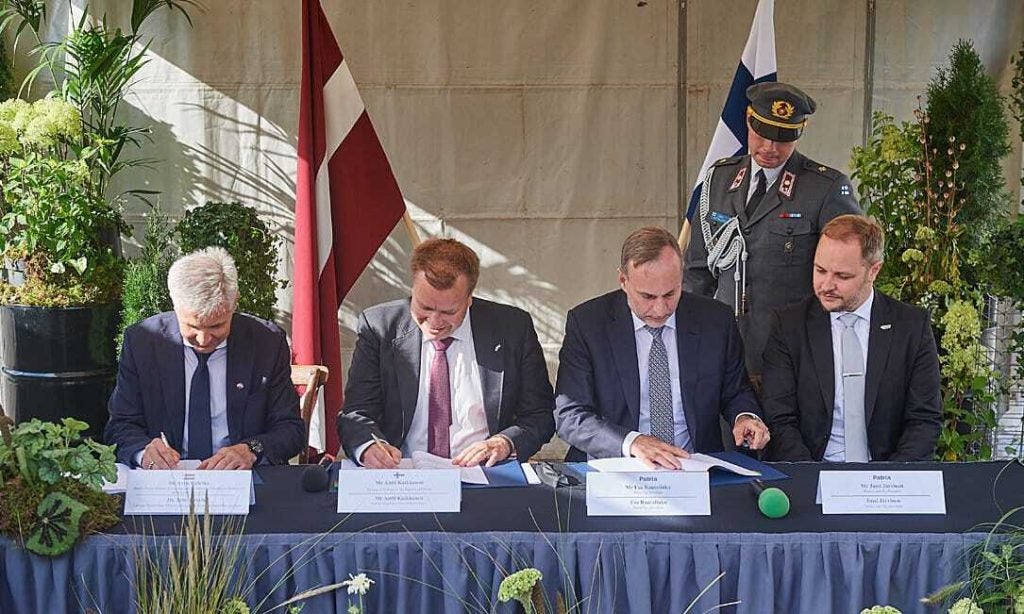 The Patria 6×6 armored wheeled vehicle was unveiled for the first time at the Eurosatory 2018 International Defense and Security expo in June 2018. It is the successor to the Patria XA series 6×6 Pasi armored personnel carrier. The Patria 6 has a maximum combat weight of 24 tons, with a payload of up to 8,500 kg, and measures 7,500 mm in length, 2,900 mm in width, and 2,500 mm in height. The all-wheel drive Patria 6×6 boasts a top speed of over 100km/h and a range of at least 700km, thanks to a 294 kW (395 horsepower) inline five-cylinder engine and the 7F2R automatic transmission.
The Patria 6×6 can carry up to 10 personnel plus a crew of two, driver and commander, in the front cabin, or 8-9 personnel and a crew of three, driver, commander, and gunner, with all equipment housed inside the protected hull and based on a 72-hour mission requirement. The vehicle's mobility is enhanced by continuous all-wheel drive and steering by two front axles. Amphibious capability is available as an option for water crossing and amphibious landing operations.