US Naval Forces Central Command's Unmanned Task Force Completes First At-Sea Exercise
Task Force 59, U.S. Naval Forces Central Command's (NAVCENT) unmanned task force completed its first at-sea exercise on October 26, with the successful conclusion of Exercise New Horizon.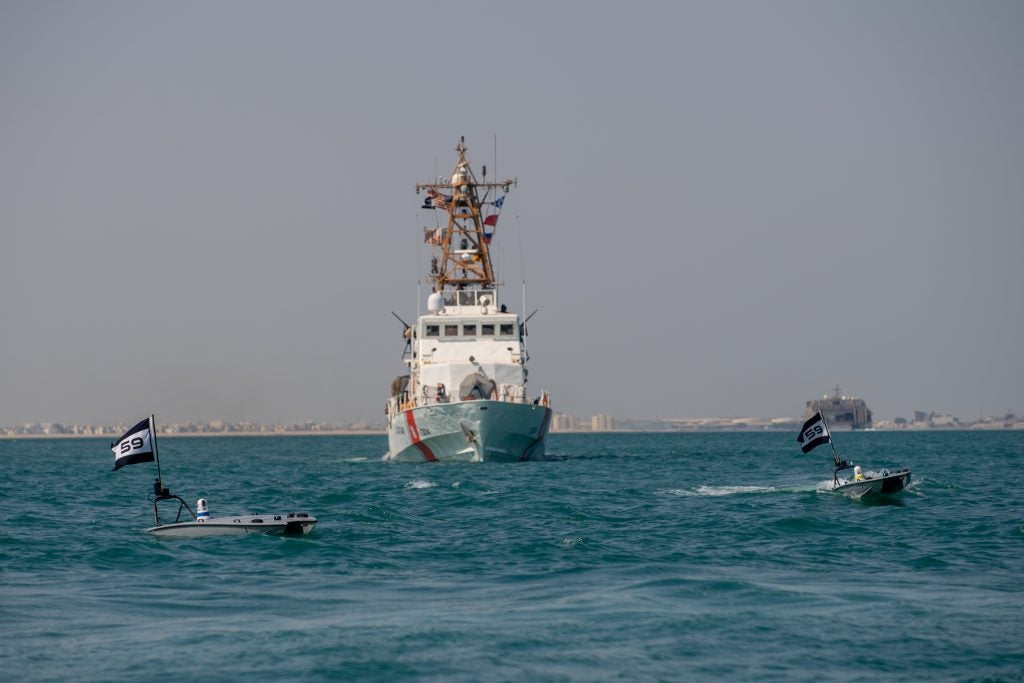 Task Force 59 integrated and evaluated new MANTAS T-12 unmanned surface vessels (USV) during the two-day exercise, operating them alongside manned U.S. patrol craft and maritime assets of the Royal Bahrain Naval Force (RBNF) and Bahrain Coast Guard. Bahraini participation in the exercise makes New Horizons the first time NAVCENT has integrated USVs with manned assets at sea alongside partner forces, in addition to the first time USVs have been integrated with manned assets in the U.S. 5th Fleet area of operations.

"Working with our regional partners on unmanned systems integration is crucial to enhancing collective maritime domain awareness," said Vice Adm. Brad Cooper, commander of NAVCENT, U.S. 5th Fleet and Combined Maritime Forces. "Bahrain, as our first regional partner to collaborate with Task Force 59 during an at-sea exercise, demonstrates the strengthening of our strategic relationship."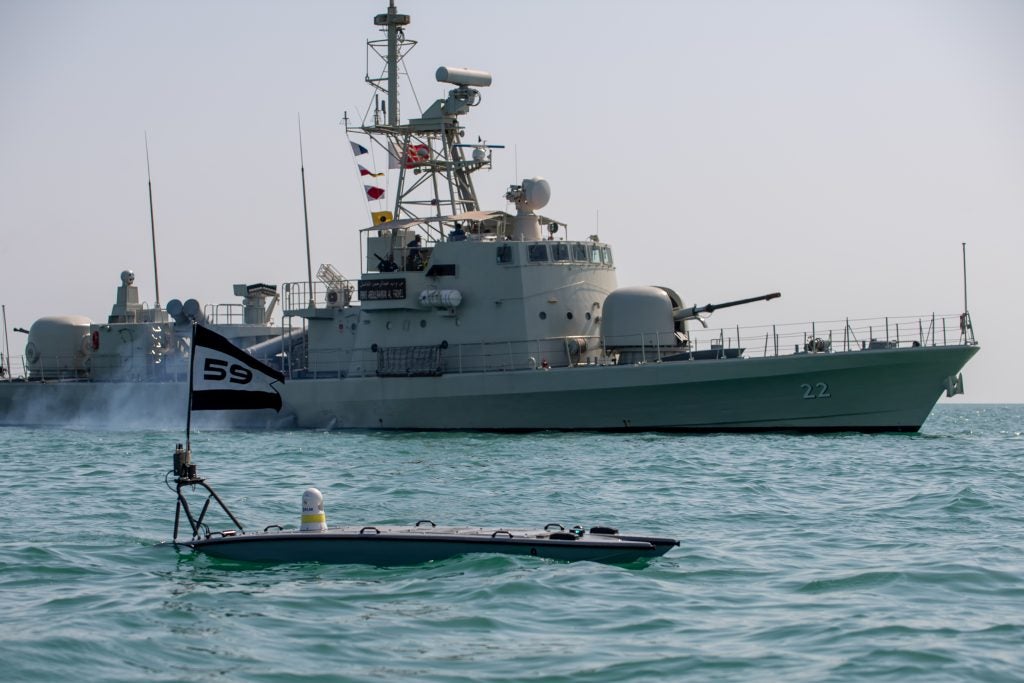 The first phase of New Horizon saw USV operators control the T-12s from aboard patrol coastal ship USS Firebolt (PC 10) on October 20, with the vessels conducting high speed maneuvers in formation. The second phase took place on October 26, with a larger force of manned and unmanned maritime and aerial assets from NAVCENT, the RBNF and Bahrain Coast Guard. Units that took part in the second phase include patrol boat USCGC Maui (WPB 1304), an SH-60S helicopter, a V-BAT unmanned aerial vehicle and RBNF patrol craft.

"This is a significant milestone for our new task force as we accelerate the integration of unmanned systems and artificial intelligence into complex, cross-domain operations at sea," said Capt. Michael Brasseur, commander of Task Force 59. "Real-world evaluation is essential."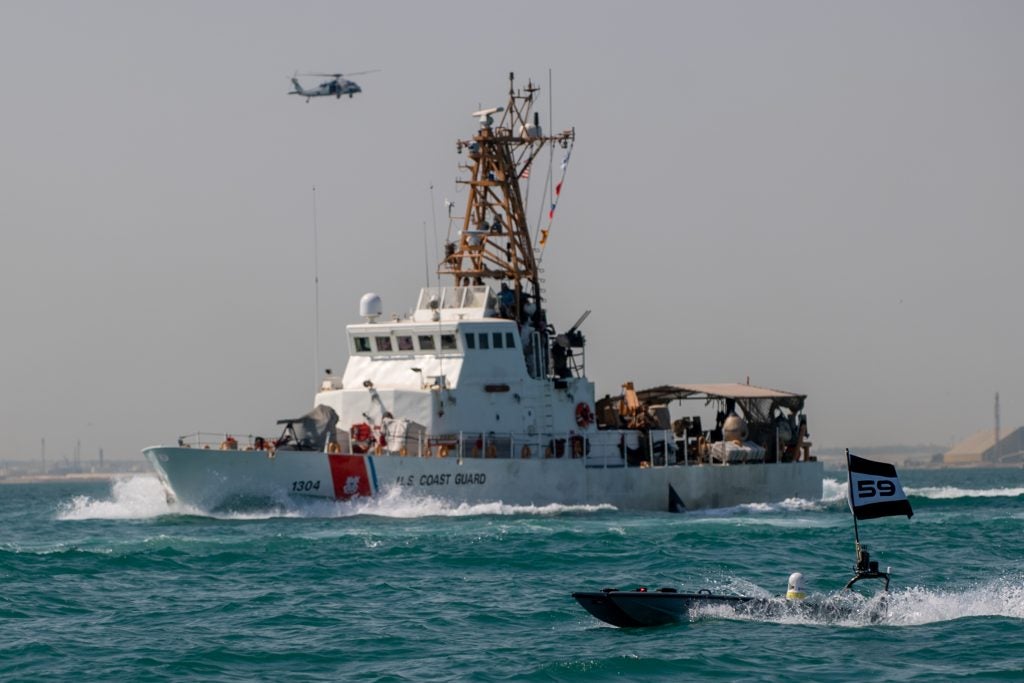 Task Force 59 was commissioned on September 9 to spearhead the rapid integration unmanned systems and artificial intelligence into U.S. 5th Fleet operations, as well as driving discovery in human-machine teaming technologies. According to NAVCENT, New Horizon is the first in a series of maritime exercises demonstrating manned-unmanned teaming with regional and coalition partners.