UK-India maiden Tri-service Exercise Konkan Shakti Concludes
UK and Indian armed forces conducted their maiden bilateral tri-service exercise, Konkan Shakti 2021, from October 21 to 27, 2021. The exercise was an outcome of the India-UK 2030 Roadmap announced by Prime Ministers Narendra Modi and Boris Johnson in May 2021. The exercise involved the UK Carrier Strike Group 21 (CSG21), led by HMS Queen Elizabeth, operating in the region as part of a six-month deployment to the Indo-Pacific. The UK is the third country with which India has conducted a bilateral tri-service exercise, after Russia and the US.
HMS Queen Elizabeth participated in the exercise along with HMS Defender, HMS Richmond, Royal Fleet Auxiliary (RFA) Fort Victoria and Royal Netherlands Navy frigate HNLMS Evertsen. The Indian Navy participated with all three of its Kolkata class destroyers: INS Kolkata, INS Kochi and INS Chennai along with the frigate INS Talwar, INS Teg, a submarine and fleet tanker INS Aditya.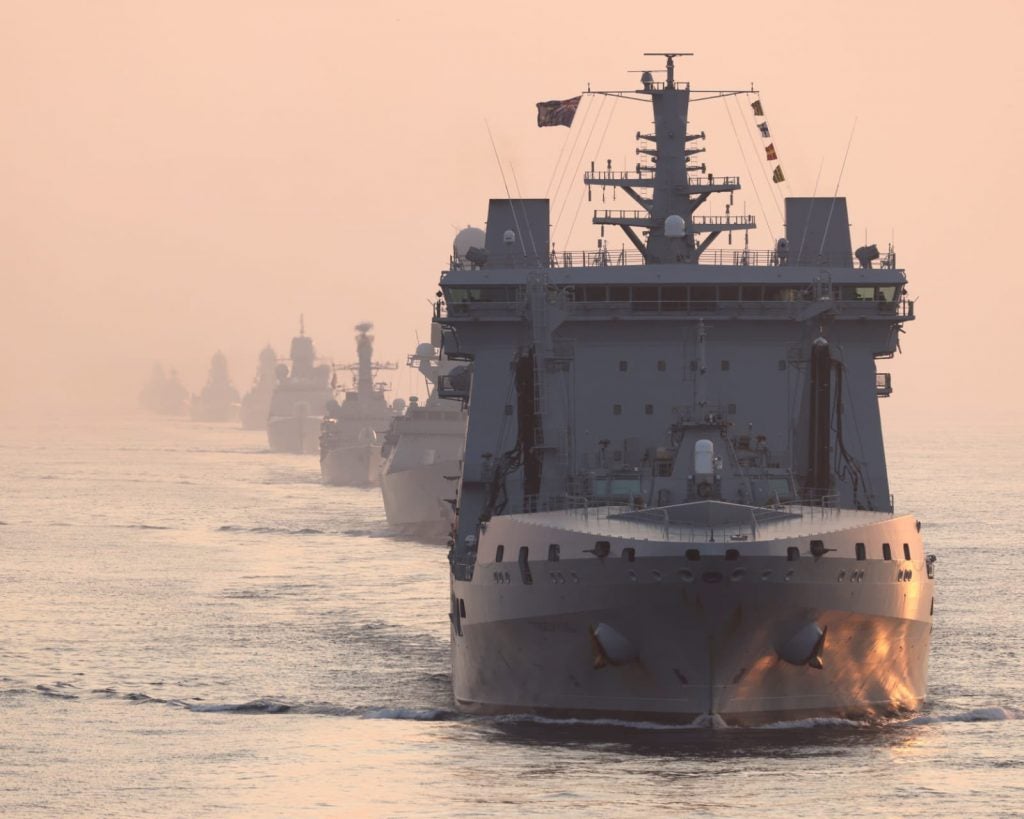 HMS Defender and HNLMS Evertsen visited Mumbai while HMS Richmond made a port call in Goa for the harbour phase of the exercise. The sea phase, conducted in the Arabian Sea, involved multiple joint combat drills across all maritime domains. Replenishment at sea, cross control of helicopters, gun shoots on expendable air targets, advanced air and subsurface exercises and composite helicopter formation fly-past were among the drills conducted by the navies.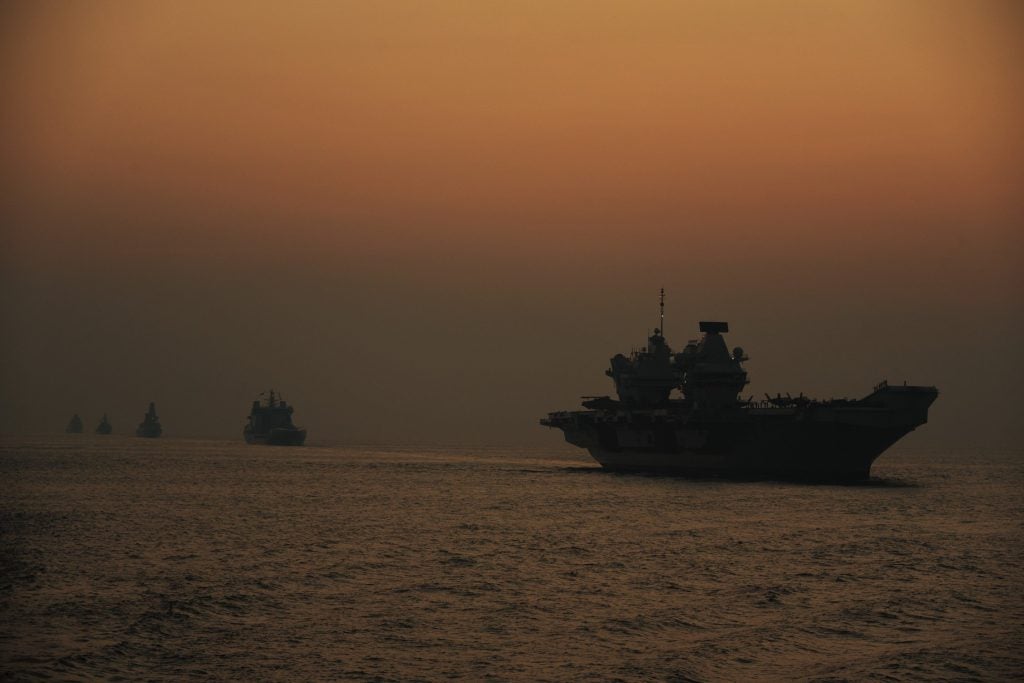 Strike operations by fighter aircraft and large force engagement involving aircraft of the Royal Navy, Indian Navy and Indian Air Force (IAF) was also conducted. Royal Navy F-35Bs, Indian Navy MiG-29Ks along with IAF's Su-30MKI fighters, Jaguars, AEW aircraft and Il-78 aerial refueling aircraft were fielded in these drills.
Simulated induction of army troops and HADR operations were conducted in the land phase. The land phase was primarily conducted in the northern Indian state of Uttarakhand. Earlier, the 6th edition of the bilateral army exercise Ajeya Warrior was held in Chaubatia, Uttarakhand. The 14 day long exercise concluded on October 21, following which Konkan Shakti was held.
CSG21 had a two-day engagement with the Indian Navy earlier in July 2021. The two navies also conducted the bilateral exercise Konkan on August 16, in the English Channel. Konkan Shakti 2021, along with the ongoing Blue Flag 2021 exercise in Israel, saw the first public release of photographs of the F-35 stealth fighter flying alongside Indian fighters. However, the CSG21 exercise in July, as well as the recent Quad exercise Malabar 2021, had also involved F-35s.
Meanwhile UK Foreign Secretary Liz Truss visited India from October 22-24. Multiple interactions were held with Indian government representatives in which recent cooperation in diverse areas were reviewed and deepened. She also visited HMS Queen Elizabeth and HMS Defender in Mumbai. HMS Defender hosted political, cultural and industry representatives during her visit. Outgoing UK Chief of Defence Staff Sir Nicholas Carter also visited Mumbai.