Indian Mirage 2000 Crashes, Pilot Ejects Safely
An Indian Air Force (IAF) Mirage 2000 fighter crashed due to a technical malfunction during a training sortie on the morning of October 21. The aircraft crashed near Bhind, about 60km from IAF's Gwalior Air Force Station (AFS) in Central India. The IAF stated that the pilot ejected safely. The Bhind Superintendent of Police said that the pilot was injured. Gwalior AFS is home to both Mirage 2000 squadrons of the IAF, No. 1 and No. 7 Squadrons. Footage of the wreckage has since circulated on social media.
IAF took delivery of its first Mirage 2000 aircraft in 1985 as a counter to Pakistan acquiring F-16s. It has been used widely by the IAF, a total of 59 aircraft were acquired, of which 8 aircraft were lost in 9 incidents occurring up to 2011. The fleet, numbering 51, has been undergoing an upgrade to I/TI standards. The radar, electronic warfare suite, mission computer were upgraded by Thales. The RDY-3 radar has also been used in upgraded I/TI aircraft. MBDA MICA missiles were bought for the fleet and a new cockpit and helmet mounted displays were provided amongst other upgrades. The first two upgraded aircraft were delivered by Dassault Aviation in 2015. The remaining aircraft are being upgraded by Hindustan Aeronautics Limited in Bengaluru, India.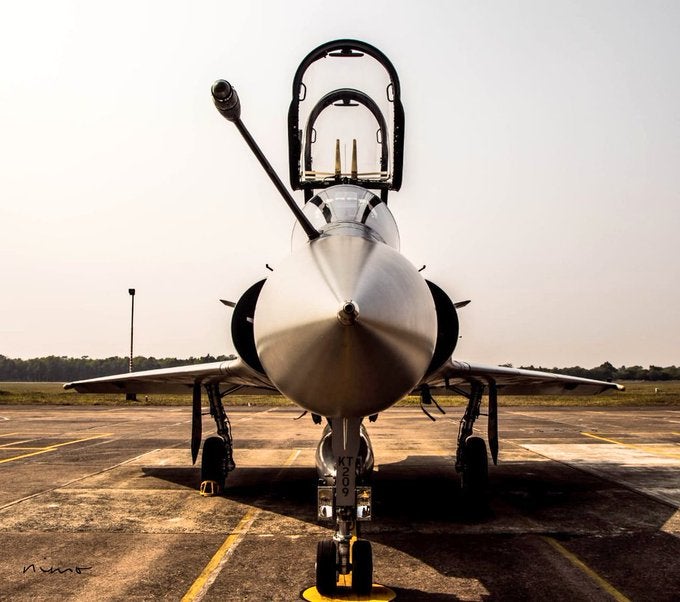 It is unclear whether the crashed aircraft is an upgraded Mirage 2000I or an original Mirage 2000H. The current Mirage 2000 fleet strength stands at 47 due to the four aircraft lost since 2011, including this crash. IAF Mirage 2000 aircraft are currently participating in the Blue Flag 2021 multilateral exercise hosted by Israel.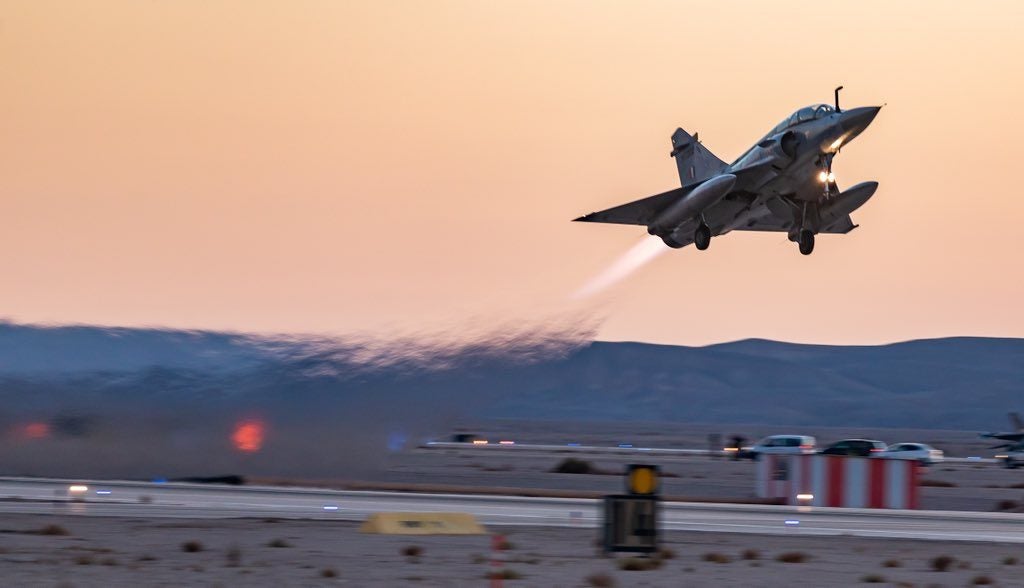 It was reported in September that the IAF will procure 24 used Mirage 2000 fighter aircraft from France to improve fleet serviceability. The contract is worth 27 million Euros (Rs. 234 crores). The purchase was reportedly due to an immediate requirement of over 300 critical spares for the ageing fleet. The Mirage 2000 fleet prominently saw service in the 1999 Kargil War and Balakot airstrikes of 2019. With its capability to deliver nuclear weapons, the fleet also forms a critical part of India's nuclear triad.