The US Donates Six MD-530F Light Helicopters to Lebanon
The Lebanese Armed Forces announced that they received six helicopters (MD-530F+) as a gift from the United States on Wednesday, 6 October, at Beirut Air Base, in the presence of a significant number of officers and members from the Defense Cooperation Office at the American Embassy in Lebanon. The MD-530F+ light attack helicopters arrived at Beirut Air Base on a Boeing 747 cargo plane as part of a $120 million US military aid package signed between the US and Lebanon in 2017.
The United States is at the top of the list of nations backing the Lebanese army. Since 2005, the United States has provided Lebanon with more than $2.5 billion in aid in the struggle against Hezbollah and other Islamist groups.
Before the helicopters were delivered, Lebanese Air Force pilots and technicians received aircraft qualification training at MD Helicopters' Arizona Mesa training facility, which included touchdown emergency procedure training, basic combat skills, and tactics performed during daylight and at night using night vision goggles (NVG).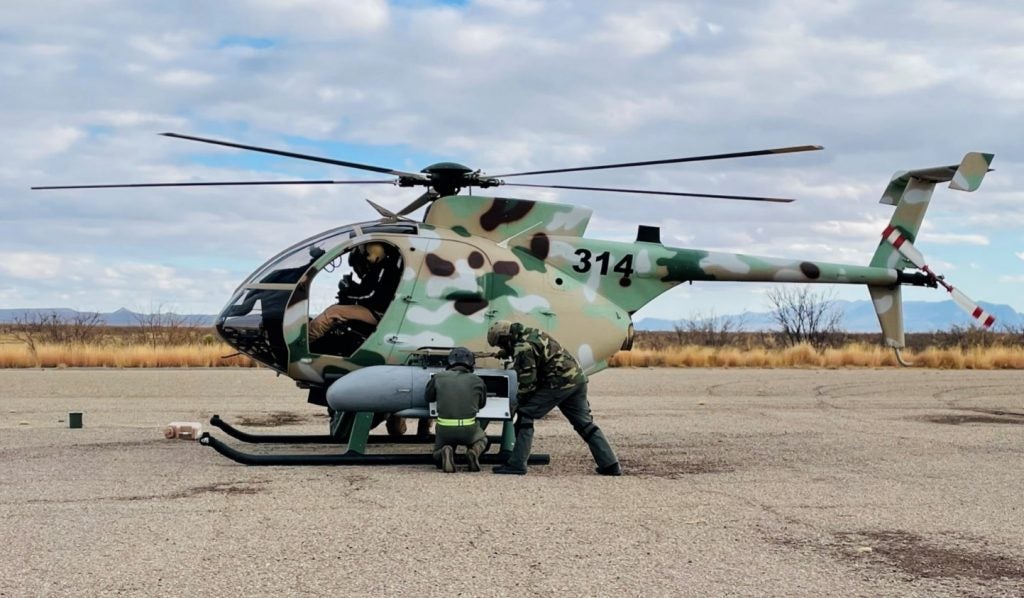 Designed and manufactured by MD Helicopters, the MD-530Fs are light, multi-role, fast and extremely agile single-engine helicopters. It is ideal for a variety of missions such as policing/security, tactical reconnaissance, border patrol, light attack, search and rescue (SAR), armed patrol, and special forces unit deployment. These helicopters, which have a single or two-person crew, can carry up to five people.
The MD-530F is powered by a Rolls-Royce 250-C30 engine that produces 650 shp (shaft horsepower). The light helicopter has a top speed of 248 kilometers per hour, a range of 430 kilometers, and a service ceiling of 5,700 meters. The MD-530F is 9.8 meters long, 2.6 meters tall, and has a main rotor diameter of 8.38 meters. It has a maximum gross takeoff weight of 1,406 kilograms and a curb weight of 722 kilograms.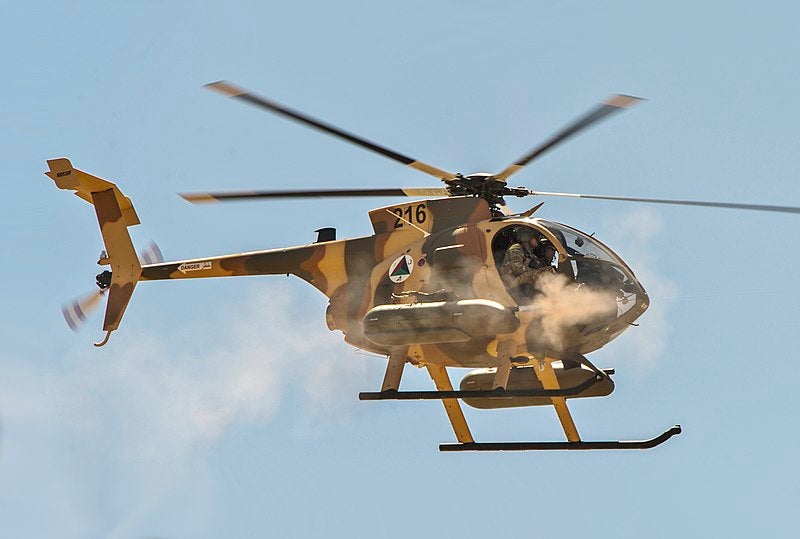 The helicopter has a high-tech NVIS interior that improves security during night patrol, surveillance, and tactical operations. The improved certified glass cockpit includes a Garmin G500TXi Electronic Flight Instrument System (EFIS), a Howell Instruments Electronic Engine Instruments and Crew Alert Systems (EICAS), and a Garmin GTN 750 Touch NAV/COM/GPS. The helicopters are also outfitted with 62mm ballistic armor, FN Herstal weapons pods with .50 caliber HMP 400 machine guns, M260 7-shot rocket pods, 70mm/2.75″ APKWS (Advanced Precision Kill Weapons System) rockets, and WESCAM MX-10D EO/IR laser designators.