Second Phase Of Malabar 2021 Announced, JIMEX Conducted
The second phase of the Malabar 2021 naval exercise, involving the Quad nations, will be held from October 12 – 15 in the Bay of Bengal. The first phase of the exercise was conducted in the Philippine Sea from August 26 – 29. The Indian Navy and Japanese Maritime Self Defense Force (JMSDF) also conducted the 5th edition of the bilateral maritime exercise JIMEX from October 6 – 8 in the Arabian Sea.
The Izumo class helicopter carrier JS Kaga and destroyer JS Murasame will represent JMSDF in the second phase of Malabar 2021. The Indian Navy will be represented by INS Ranvijay, INS Satpura, a submarine and P8I maritime patrol aircraft (MPA). The US Navy will field its aircraft carrier USS Carl Vinson along with cruiser USS Lake Champlain and destroyer USS Stockdale. The Royal Australian Navy will be represented by HMAS Ballarat and HMAS Sirius.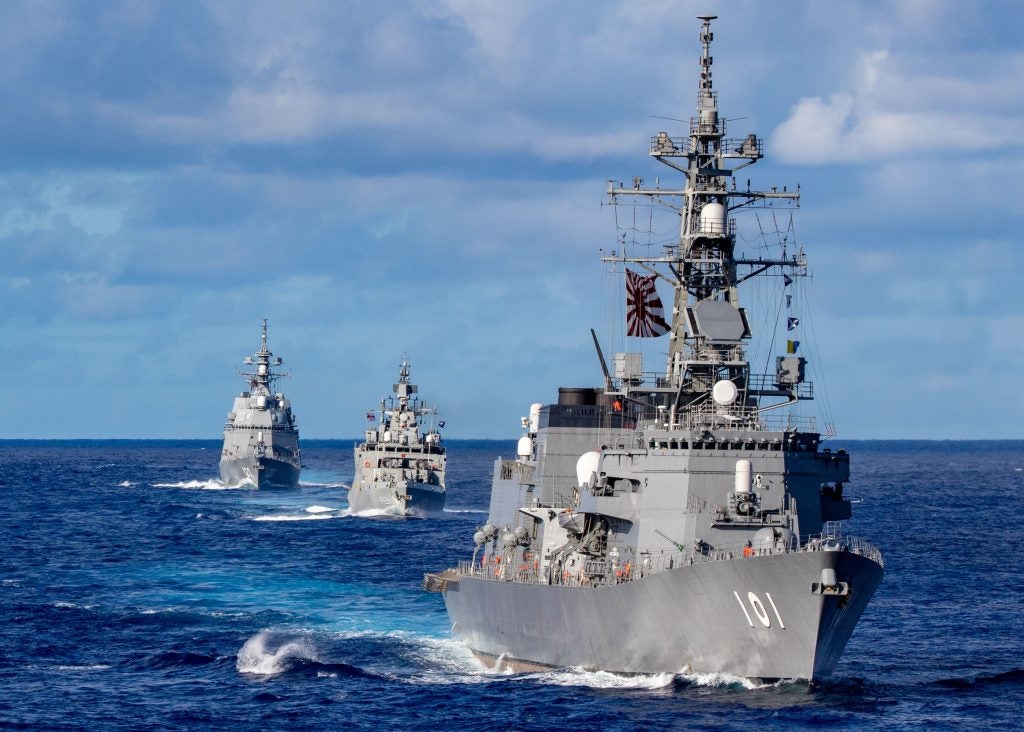 In JIMEX, JS Kaga and destroyer JS Murasame represented JMSDF with SH60K helicopters. The Indian Navy participated with Kolkata class destroyer INS Kochi and its SeaKing MK42B helicopter as well as the Talwar class frigate INS Teg with its Chetak helicopter. MiG 29K fighters and P8I MPA were fielded along with Do228 MPA.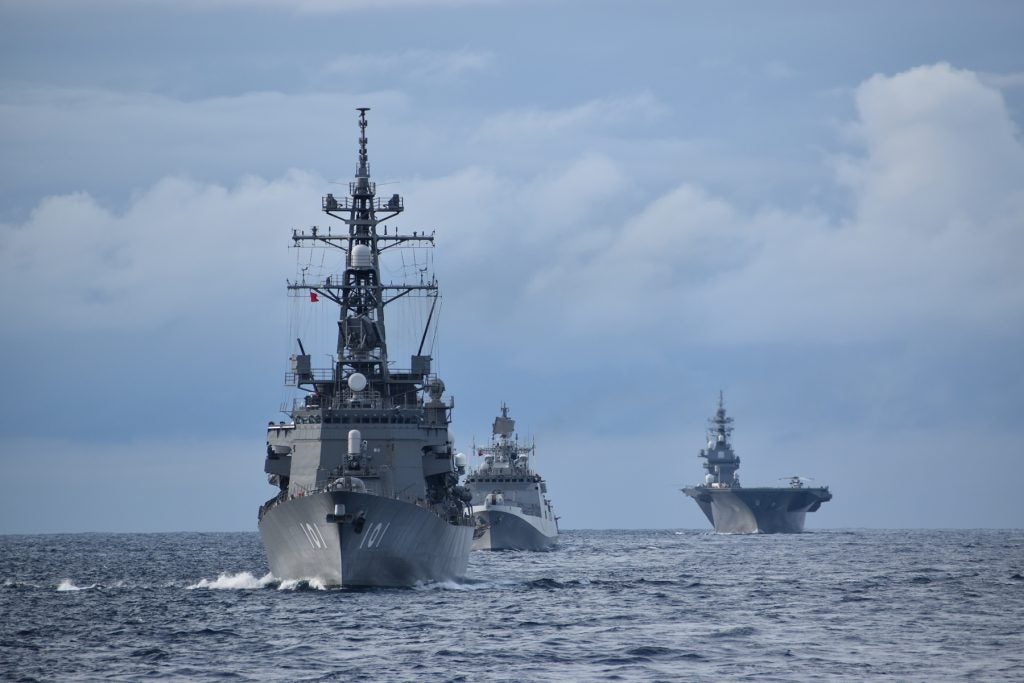 The units conducted surface gun drills, over the horizon targeting and replenishment at sea with fuel rig connection between JS Kaga and INSKochi. A coordinated Anti Submarine Warfare (ASW) exercise was conducted with surface units and P8I aircraft. Cross deck helicopter landings were conducted in inclement weather. Anti aircraft drills were conducted against a Meggitt Banshee target drone. Ship controlled Beyond Visual Range (BVR) combat was conducted by MiG 29K fighters, along with simulated airstrikes.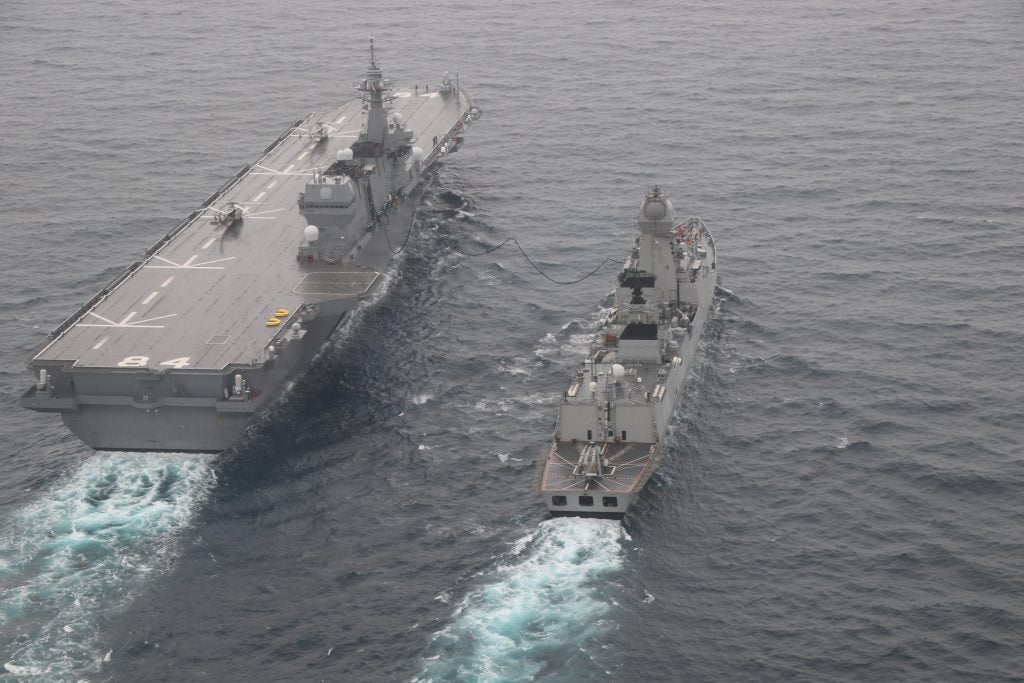 Earlier on October 2, JS Kaga and JS Murasame made a port call in Colombo, Sri Lanka. On October 4, a bilateral exercise JA-LAN EX was conducted with the Sri Lankan Navy. Offshore Patrol Vessel (OPV) SLNS Sagara, a Vikram class OPV formerly operated by the Indian Coast Guard as ICGS Varaha, was fielded by the Sri Lankan Navy.
The JMSDF vessels are deployed as a part of the JMSDF's Indo-Pacific Deployment 2021 (IPD21) which includes JS Shiranui (DD-120). IPD21 departed from Japan on August 23. The vessels participated in the first phase of Malabar 2021. The force then held exercises in Palau on September 1 and 2, alongside the US Navy. The force then split, with JS Shiranui proceeding towards Vanuatu and New Caledonia. JS Kaga and JS Murasame made a port call in Darwin, Australia from September 15-18 . The ships then conducted joint training with the German Navy vessel FGS Bayern and US Navy ship USS Yukon in the Indian Ocean before sailing to Colombo.