First US Mobile Hypersonic Launcher Prototypes Deployed
On 7 October, the US army made confirmed that the 17th Field Artillery Brigade of the US V Corps received the first prototypes of America's ground-based hypersonic missile launcher. The unit and the launchers are both based at Washington state's Joint Base Lewis-McChord.
Delivery began in March this year and was completed in late September. The full deployment of the first launcher battery is not expected to be complete until fiscal year 2023. Altogether, "a battery operations center, four transporter erector launchers, and modified trucks and trailers that make up the LRHW ground equipment" were delivered.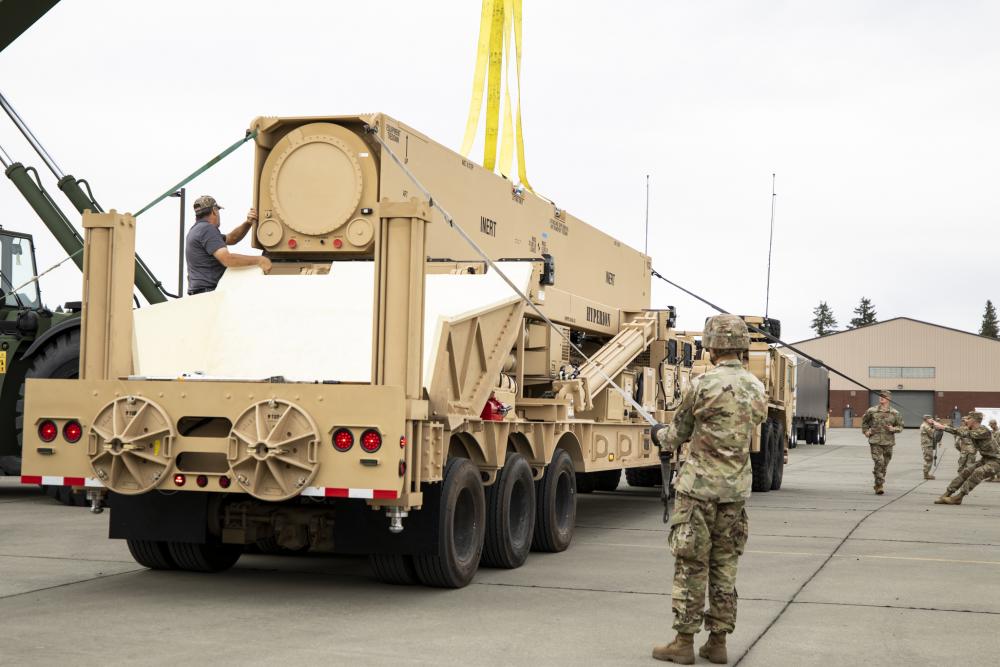 Amid the focus on precision fires and multi domain task forces, the army's Long Range Hypersonic Weapon (LRHW) "Dark Eagle" had been a development priority. According to the army's official release: "long-Range Precision Fires, hypersonics are also one of the highest-priority modernization areas the Department of Defense is pursuing in its push for integrated deterrence".
Lieutenant General. L. Neil Thurgood who serves as the director for Hypersonics, Directed Energy, Space and Rapid Acquisition commented that:
"Today marks an important milestone in equipping our nation's first hypersonic battery. From a blank piece of paper in March 2019, we – along with our industry partners and joint services – delivered this hardware in just over two years. Now, Soldiers can begin training."
Unfortunately, the delivery includes just the launchers; the missiles will have to wait. Development is continuing with Dynetics Technical Solutions holding the contract for developing the glide body while Lockheed Martin serves as the weapons system integrator for this particular system.
Nevertheless, the US Army hopes that even without the missiles, the launchers will still give troops a valuable training opportunity. "Delivering the ground hardware first will allow the Soldiers to train on the equipment, create doctrine for this first-ever system, and develop tactics, techniques and procedures", the army release stated.
The US is seemingly lagging behind China and Russia in rolling out hypersonics but the Department of Defense is doing all it can to catch up.