Estonia Becomes The First Customer of The Blue Spear Anti-Ship Missile
The Estonian Defense Investment Center (ECDI) announced on October 6, 2021 that it had signed a contract with Proteus Advanced Systems, a joint venture between Israel Aerospace Industries (IAI) and ST Engineering Land Systems, to provide the Estonian Defense Forces with Blue Spear (5th Gen SSM) missile systems. The cost of the contract and the quantity of weapon systems acquired were not disclosed by the parties, although it was stated that the Estonian defense forces preferred the land-based variant of the Blue Spear missile system.
Speaking about the contract, Ron Tryfus, Managing Director of Proteus Advanced Systems, stated that they are honored to have been chosen to provide advanced Blue Spear missiles to the Estonian Defense Forces, that they value this opportunity, and that they look forward to furthering their cooperation with the Estonian Defense Forces.
Kalle Laanet, Minister of Defence of Estonia said:
"This weapon system substantially improves our coastal defence and sends a clear message that we are contributing to the regional and collective defence effort. This is one of the most complex and high-tech weapon systems of all time and a huge leap forward for the Estonian Defence Forces. I am very glad that Estonia has a defence industry capable of participating in such high-tech projects."
The Commander of the Estonian Navy, Commodore Jüri Saska added that: "the chosen weapon system will form the cornerstone of Estonian naval defence for decades to come. Estonian Navy will be able to contribute significantly both to national, regional and collective defence effort."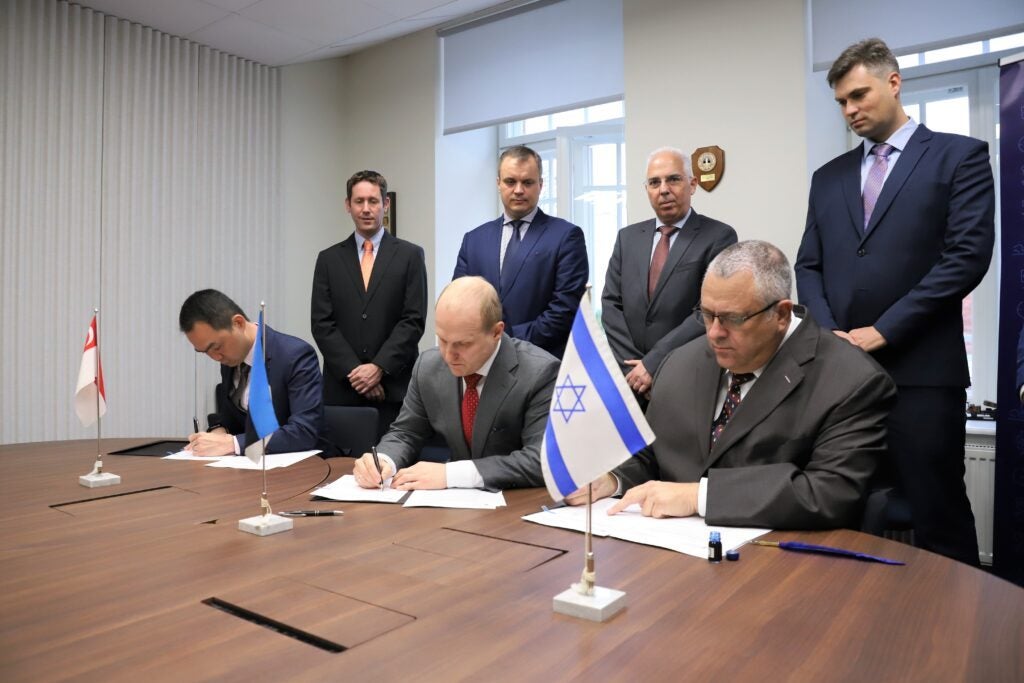 Proteus Advanced Systems, with its establishment announced in mid-July 2020, is a joint venture between Singapore Technologies Engineering (ST Engineering) and Israel Aerospace Industries (IAI) to develop and sell advanced naval missile systems, including a new 5th generation anti-ship missile system called 'Blue Spear.' Estonia is the first country to procure the missile.
According to Israel Aerospace Industries (IAI), the subsonic anti-ship missile is a sophisticated, high-precision weapon capable of operating in all weather conditions day and night, allowing strikes on moving and fixed targets out of sight at sea. The maximum flight distance of the missile is said to be 290km. Blue Spear missiles are an upgrade of IAI's long-developed Gabriel missile systems series. The Blue Spear missile can be launched from a number of different ground platforms. The RCC employs active radar homing and an inertial guidance system that is impervious to GPS malfunctions and ensures pinpoint target acquisition accuracy.