Indian MoD Places Order For 118 Arjun Mk-1A Tanks
The Indian Ministry of Defence (MoD) on September 23 placed a long awaited order for 118 Arjun Mk-1A Main Battle Tanks (MBT) for the Indian Army. The order is worth over $1 billion (Rs. 7523 crores). The first of the tanks, produced by Heavy Vehicles Factory Avadi, had been symbolically handed over by Prime Minister Modi to the Indian Army on February 14, 2021. The Defence Acquisition Council (DAC) later approved the acquisition proposal on February 23, 2021.
An Indian MoD press release stated that:
"The state–of-the-art MBT Mk-1A is a new variant of Arjun Tank designed to enhance fire power, mobility and survivability. Infused with 72 new features and more indigenous content from the Mk-1 variant, the tank would ensure effortless mobility in all terrains, besides precise target engagement during day and night."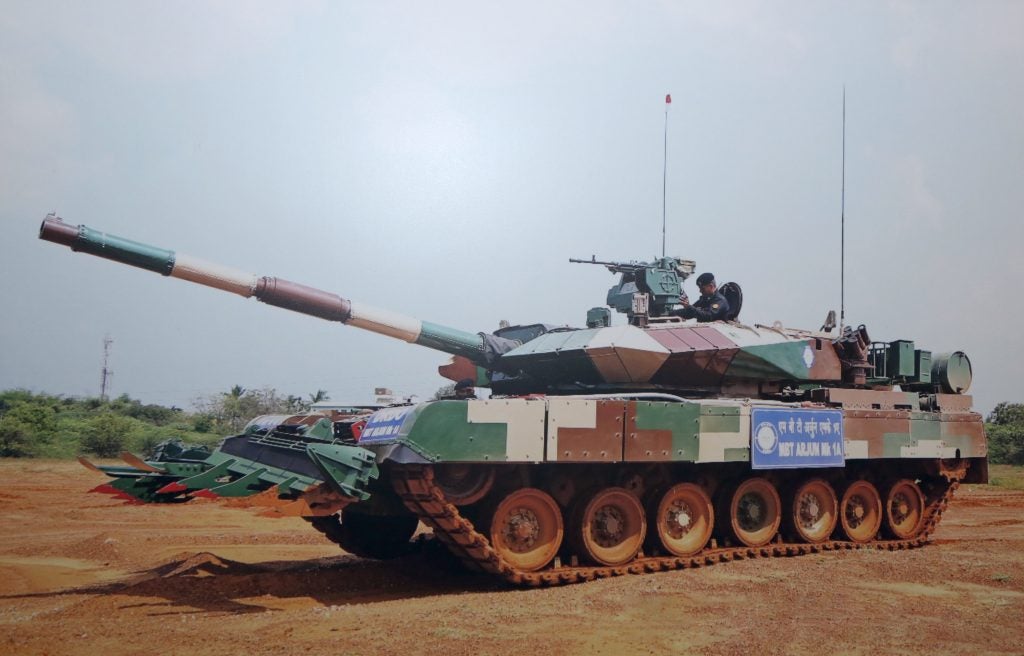 Major improvements on the Mk-1A include: an improved Commander's Panoramic Sight MkII, a 12.7mm machine gun mounted in a Remote Controlled Weapons Station (RCWS), Explosive Reactive Armour (ERA) Mk-II, mine plough and improvements to the drive system. These improvements would lead to an increased weight of about 67 tons compared to the 58.5 tons of the Arjun Mk-1.
The Arjun tank was developed by the Combat Vehicles Research & Development Establishment (CVRDE) under the DRDO. 124 Arjun Mk-1s were produced by 2011. The subsequent Mk1-A variant was developed in a two year period from 2010, with trials from 2012-2015. The induction of the tank, then called Arjun Mk-2, was delayed due to its inability to field a gun-launched ATGM. However, DRDO is currently conducting trials of its gun-launched laser guided ATGM which has a stated maximum range of 5km.
This is expected to be the last order for the Arjun MBTs, with the Indian Army looking to modernize current assets and acquire tanks more suited to its future requirements. Recent upgrade programs includes an order for 1,512 Track width mine ploughs and an RFI issued for procuring 818 Active Protection System (APS) systems. Both of these systems are for the existing T-90 fleet. As for future acquisitions, the Army is currently looking to acquire about 350 light tanks for use in high altitude terrain and amphibious operations. A requirement generated following recent border tensions with China. Another program, called Future Ready Combat Vehicle (FRCV) looks to procure around 1,770 MBTs, with their induction planned in 2030. For this requirement, CVRDE is working on a Next Generation MBT (NGMBT). This vehicle is to be powered by a 1500hp CVRDE engine and would be equipped with a 125mm smoothbore gun, APS, and an all-electric turret drive.