U.S Navy T-45C Trainer Jet Crashes, Injuring Two Sailors and Damaging Three Homes
A United States Navy T-45C Goshawk trainer jet aircraft crashed in Lake Worth, Texas, roughly 3 kilometers northeast of the Joint Reserve Base at 11am on the 19 September.
The two sailors piloting the aircraft sustained injuries when they ejected from the plane before it crashed in a residential area, causing damage to three homes. Emergency services rushed to the scene and the Navy says it cooperated with the local authorities.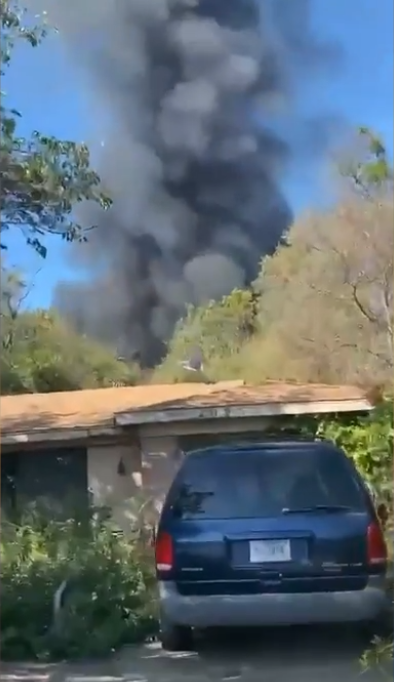 The two sailors were an instructor and a student pilot and were flying a T-45C Goshawk assigned to Training Air Wing 2 based at Naval Air Station Kingsville, Texas. A Navy statement reports that both were taken to local medical facilities for treatment and that the instructor has now been released from hospital, while the student naval pilot was reported to be in serious condition, although the injuries he's sustained appear to be non-life-threatening.
Local law enforcement told the press that one of the two pilots was found tangled in electric lines, while the other managed to land safely. The crash has caused electricity to be cut for more than 1,000 residents according to local officials.
An additional three civilians sustained minor injuries upon the T-45C's collusion into three homes, sparking a small fire.
Chief of Naval Air Training, Rear Adm. Robert D. Westendorff, released a statement in which he announced an investigation has been opened to determine the cause of the crash.
"The pilots were conducting a routine training flight that originated at from Corpus Christi International Airport. The safety and environmental teams are en-route for scene assessment." Said Read Adm. Westendorff.
This is the second crash involving T-45 trainer jets just this year in Texas. Back in May two T-45s from Training Squadron 22 collided mid-air, resulting in no serious injuries. Both an instructor and student died in a 2017 T-45C crash over the Cherokee National Forest in Tennessee. Technical errors have been ruled out as the cause of the 2017 crash.