New F-35 Sustainment Contract Drives Down Lifecycle Cost
The United States Department of Defense awarded Lockheed Martin an annualized sustainment contract for its F-35 Lightning II Joint Strike Fighter jets with a potential value of $6.6 billion.
The agreement, described as laying the groundwork for a performance-based logistics relationship with Lockheed by the F-35 Joint Program Office, covers the current year, with a renewal option for 2022 and 2023. If fully fulfilled, the new contract would reduce the F-35's notoriously high cost per flight hour down by 8% over the three-year duration going from $36,100 in 2020 to a projected $33,400 by 2023 for the global fleet. Looking at the conventional take-off and landing F-35A, the most prevalent variant of the aircraft fielded by the U.S. Air Force, the costs go further down to $30,000 from $33,600 during the same period.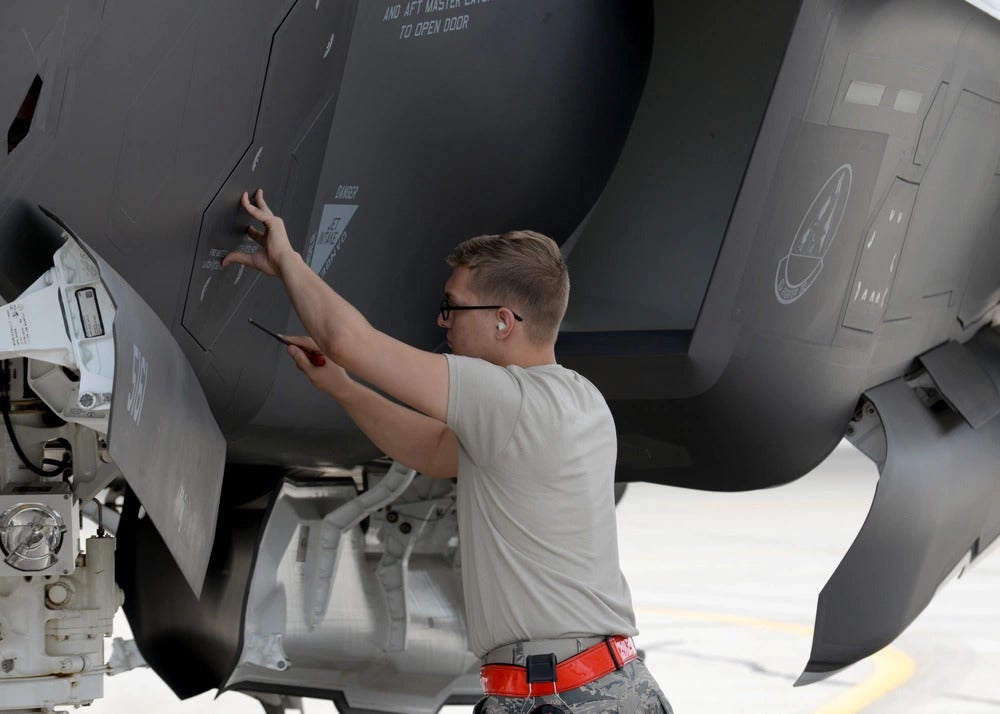 "Working together with our Industry Partner, the F-35 Joint Program Office team negotiated aggressive cost savings and performance targets that will benefit the global F-35 sustainment enterprise, and all F-35 customers," said Lieutenant General Eric T. Fick, program executive officer of the F-35 Joint Program Office, in a statement. "The JPO remains committed to working with industry partners and F-35 stakeholders to deliver the capabilities our warfighters require at a cost our taxpayers can afford. This '21-23 sustainment contract agreement is a positive step in securing affordable lifecycle costs for our customers."
According to Lockheed Martin's press release, the annualized FY2021-2023 contracts are the first step towards a transition to Performance-Based Logistics (PBL), a defense industry standard that would lock down suppliers to maintain a certain agreed-upon level of reliability and availability for a platform over several years. The main aim of the practice is to increase the cost-effectiveness of life-cycle product support contracting.