DSEI 2021: Rheinmetall Debuts Boxer Mortar Module
Rheinmetall debuted an 81mm mortar mission module for their Boxer armored fighting vehicle at Defence and Security Equipment International 2021, with a demonstrator vehicle on display next to their Challenger 3 demonstrator.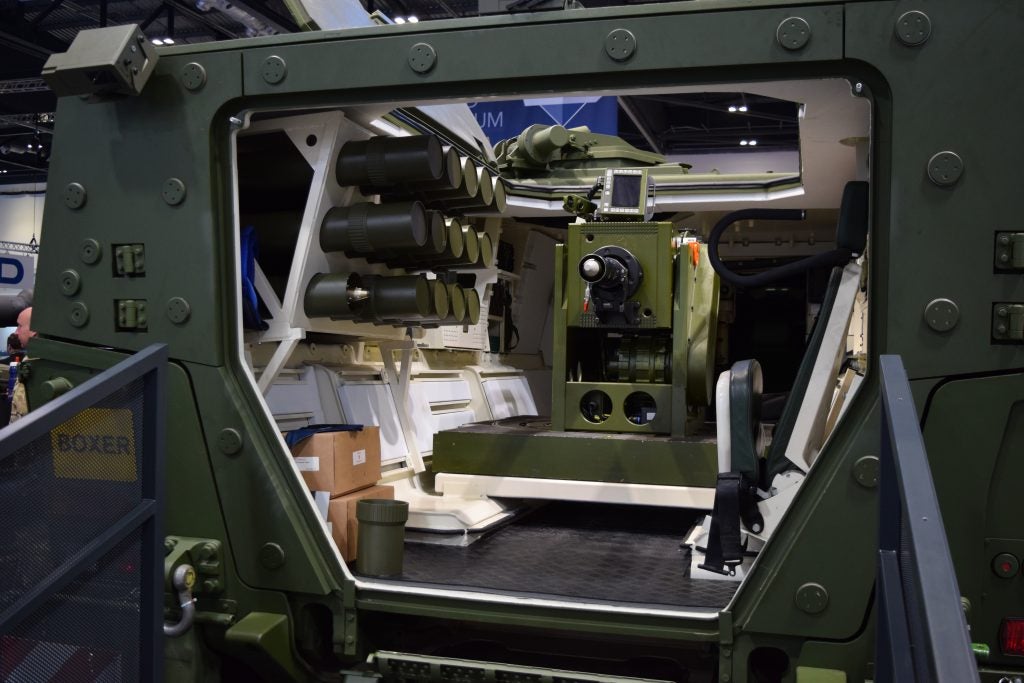 The mortar mission module utilizes a Rheinmetall-made Mortar Weapon System MWS 81 mortar to provide indirect fire, with the semi-automatic mortar compatible with High Explosive (HE), Smoke, Illumination and other 81mm mortar shells. Rheinmetall says that third-party mortar barrels can be integrated into the mortar module, with the module also supporting the integration of ballistic computers for fully-autonomous operations, however, the company stresses that the fire order will always be issued by a human.
The MWS 81 was designed around the British L16A2 mortar and incorporates a carriage with integrated hydraulic recoil buffers, a fire control unit, an operator interface and base plate. According to Rheinmetall the total weight of the system comes in at just under 990kg.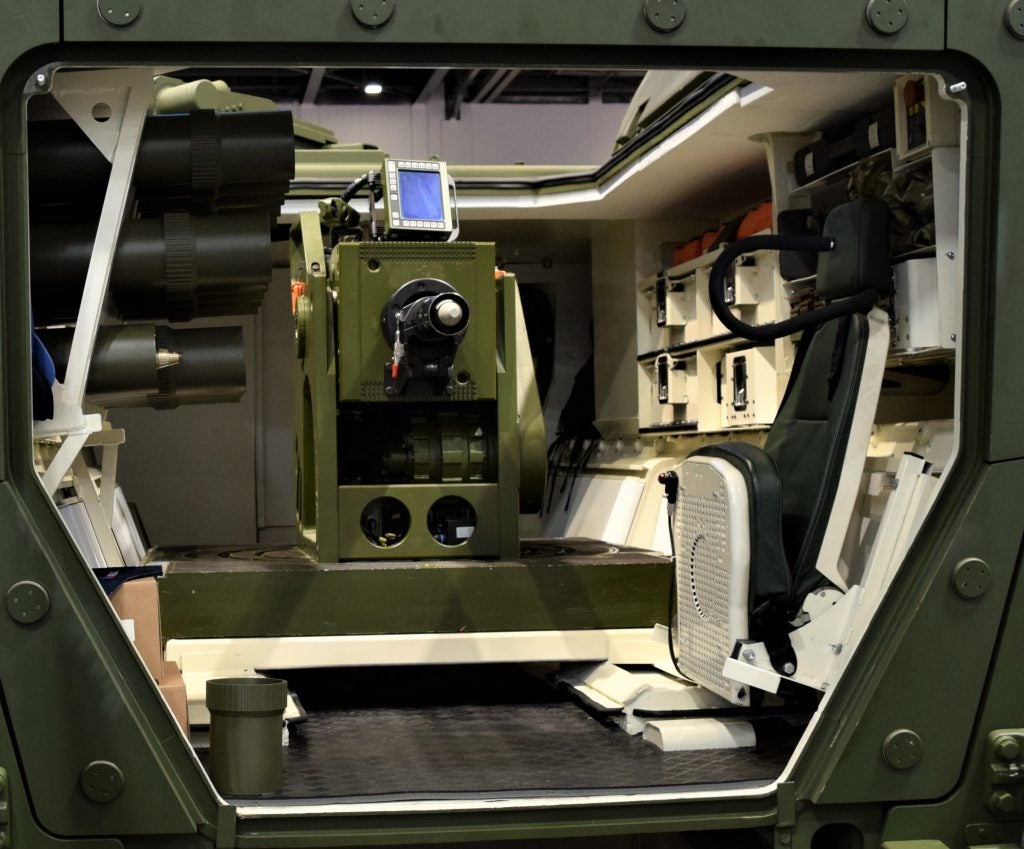 According to Rheinmetall, the prototype mission module was developed and built by a team of engineers and specialists at its United Kingdom joint venture, Rheinmetall BAE Systems Land, drawing on skills and technology shared with their parent company. Rheinmetall says that in addition to demonstrating the versatility of the Boxer platform and Boxer's ability to satisfy a range of customer requirements, the mortar mission module also presents an opportunity for UK exports.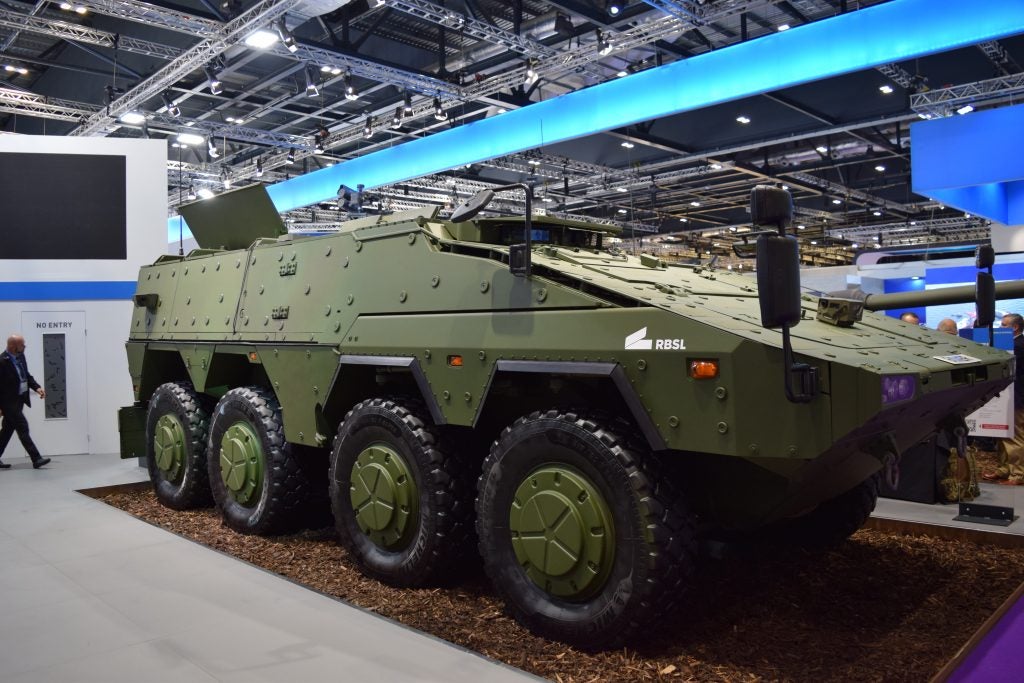 Also announced at DSEI was the awarding of a contract worth over £5 million to TT Electronics, which will be leading the design, production and delivery of two primary power assemblies for Boxer MIVs over the next 10 years. The primary power assemblies will provide efficient power management of the Boxer's battery control unit, as well as enabling signalling and communications functionality for the command display units.

According to Rheinmetall and TT Electronics, the height of production will see the recruitment of a team of six specialists, including a dedicated programme manager, alongside two apprentices. TT Electronics will also invest in specialist test equipment and a custom factory layout to facilitate "world-class delivery for the entirety of the programme".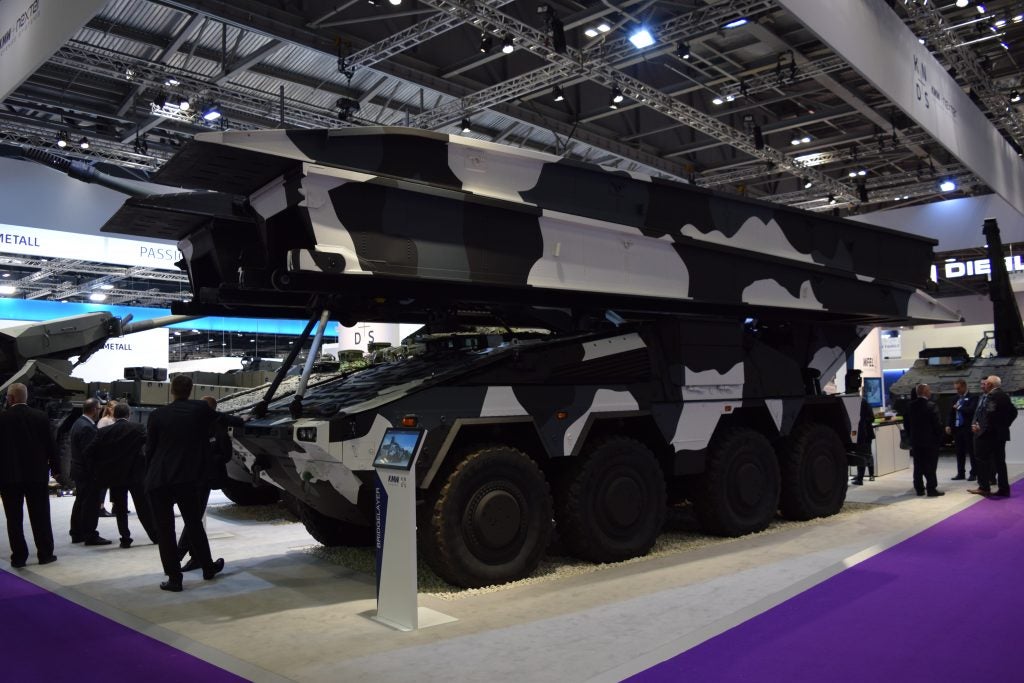 Ben Sutton, Vice President and General Manager at TT Electronics (Power Solutions), said in a press statement:
"We are immensely proud to have secured our spot within the MIV supply chain. Supporting our Armed Forces with innovative, differentiated solutions is something we're extremely passionate about. Playing our role in modernising their capability is exactly the type of challenge that we thrive on.

This award concludes months of hard work by our dedicated Abercynon and Cardiff teams and helps us further cement our long-standing partnership with RBSL and RLS. We're now looking ahead to the next steps and eager to ensure we support this programme with the best service, value and products available."