CH-53K Lifts Stricken MH-60S During Operational Debut
On the 4 September, a CH-53K from (Evaluation Squadron One) VMX-1 recovered a Navy MH-60S Knighthawk helicopter from Mount Hogue, California. The two-day operation marked the first operational debut of the awesome capabilities the Marine Corps' latest heavy-lift helicopter has.  
On the 16 July, while conducting a search and rescue mission for a lost hiker, an MH-60S Knighthawk helicopter made a hard landing on a ridge. The four-member crew of the helicopter survived the hard landing and were later rescued. After the hard landing, efforts for recovering the helicopter began within the Navy, both units associated with the helicopter and the Naval Safety Center couldn't find any recovery methods that wouldn't lead to disassembly of the helicopter.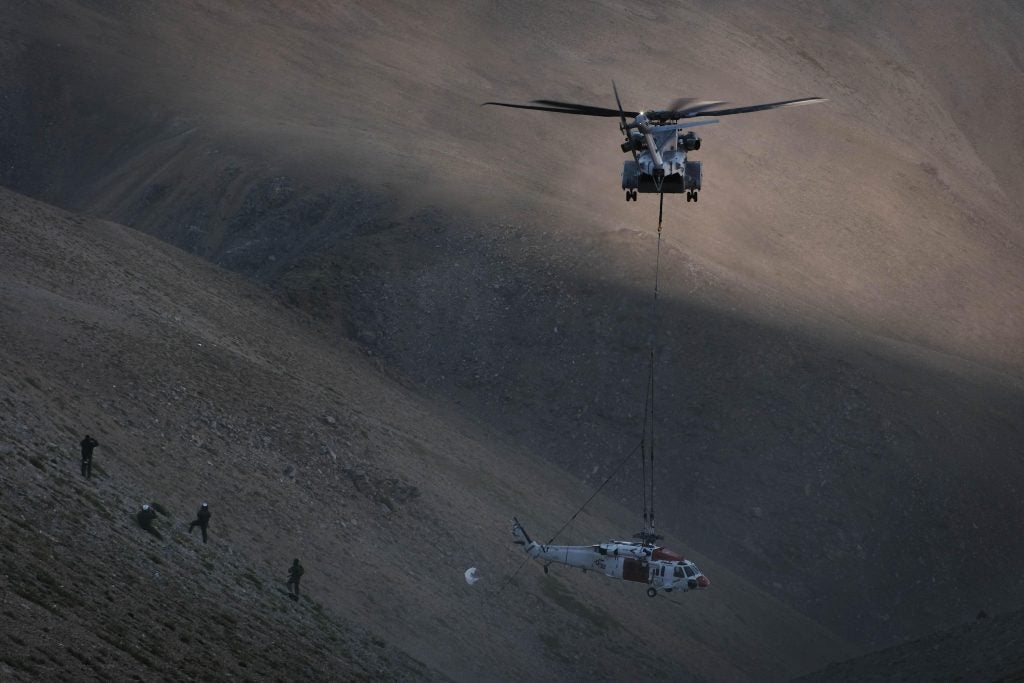 According to a NAVAIR press release about the operation, a team of 25 sailors and Marines from VMX-1 and 1st Landing Support Battalion were assembled after the exhaustive search for other options of recovery failed. The team was joined by two CH-53Ks which were deployed to Bishop, California in support of the recovery. Originally designed to lift 14 tons (27,000 lbs) at a radius of 110 nmi, the CH-53K has a demonstrated maximum lift capacity of 18 tons (36,000 lbs). The MH-60S which clocked in at 15,200 lbs (7 tons) was within the weight capacity of the CH-53K, the helicopter was lifted out of the ravine and transported 23 miles to Bishop airport.
Lt. Col. Luke Frank, CH-53K Detachment Officer in Charge of VMX-1 said:
"Heavy lift is a unique and invaluable mission for the Marine Corps. Horsepower is our weapon system, and the CH-53K is armed to the teeth. The entire team of Marines at VMX-1, 1st Landing Support Battalion, and NAS Fallon Search and Rescue were extremely motivated to execute this mission, and we are all very proud to have completed this one flawlessly. To be the first group of professionals to complete a real-world, heavy lift/high altitude mission in support of a unit who thought all options were off the table is extremely rewarding."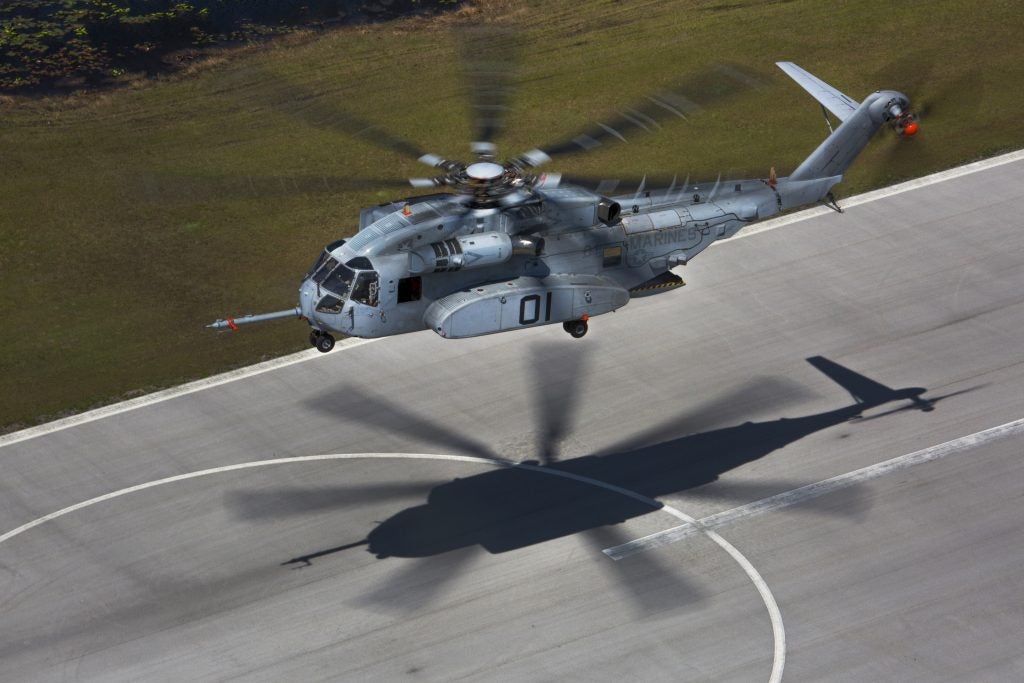 The CH-53K is the newest version of the CH-53, a family of heavy-lift helicopters fielded by the Marines. The helicopter is currently undergoing Initial Operational Test and Evaluation (IOT&E) which began in July 2021. Lockheed Martin was awarded a contract in 2017 for the first production lot of two helicopters, the Lot 1 helicopters were to be delivered to the Marine Corps in 2020. The CH-53K is currently on its 5th lot of Low Rate Initial Production (LRIP), the program of record for the Marine Corps is 200 helicopters.