The "Sea Sultan" Long Range Maritime Patrol Aircraft Joins Pakistan Navy
On 2 September, the Pakistan Navy launched their first new long-range maritime patrol aircraft, the "Sea Sultan", in Karachi. The Pakistan Navy's new long-range maritime patrol aircraft is a variant of a Brazilian-made Embraer passenger jet. The procurement is a part of the Pakistani Navy's ongoing modernization program.
According to a press release from Chief of Staff Admiral Mohammed Amjad Khan Niazi, who attended the inauguration ceremony held at PNS Mehran in Karachi, praised the Pakistan Navy's Naval Aviation Branch for the remarkable transition from the propeller age of long-range maritime patrol operations to the jet age. He reassured the Pakistani people that the navy is fully aware of the current challenges and is dedicated to strengthening its combat inventory in order to respond quickly. He also emphasized that, as a responsible maritime nation, Pakistan's Navy has effectively contributed to the government's strategy of fostering peace and stability in the region.
Rear Admiral Naveed Ashraf, Commander of the Pakistan Fleet, also emphasized the new aircraft's capabilities and expressed hope that the addition of this capable aircraft will strengthen the Pakistani Navy's ability to secure country's maritime interests.
The Sea Sultan is a twin-engine modified Embraer Lineage 1000E. The aircraft is intended to replace Lockheed Martin's P-3 Orion Maritime Patrol Aircraft. The Lineage 1000E is Embraer's largest jet, yet it has never been used as a maritime patrol aircraft (MPA). The Lineage 1000E has a range of 4,242 miles, a service ceiling of 41,000 feet, and a maximum takeoff weight of 120,000 pounds. The aircraft is powered by two General Electric GE CF34-10E7-B pod engines and has a cruise speed of just under 550mph/470 knots. It is currently unclear whether the aircraft was bought straight from the manufacturer or through a third party.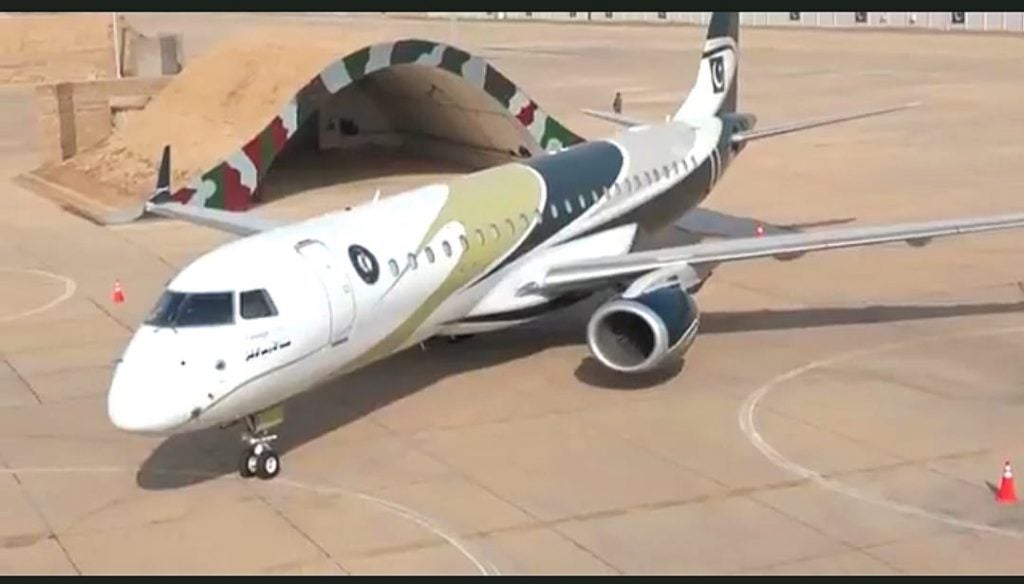 The aircraft's base price is projected to be around $50 million, but it is expected to cost $80-90 million with improvements and alterations. The installation of the mission system was entrusted to the Italian company Leonardo to adapt the aircraft into a maritime patrol aircraft, despite the fact that the aircraft was built in Brazil. South Africa's Paramount Group was chosen to do pre-conversion maintenance, repair, and overhaul on the Sea Sultan before it was modified into a military aircraft.
The Sea Sultan patrol aircraft has undergone considerable upgrades and is now regarded ready for high endurance and long-range operations such as anti-submarine warfare, surface warfare and intelligence, surveillance, target acquisition and reconnaissance (ISTAR), and general maritime patrolling. The aircraft will also be equipped with Electronic Support Measures and Electronic Warfare systems, anti-ship cruise missiles, and a sophisticated defense package.