Kazakhstan Set to Become Ninth A400M Operator
Airbus Defence and Space has announced that the Republic of Kazakhstan is set to acquire two Airbus A400M transport aircraft, bringing to an end years of speculation about the Central Asian country's procurement plans.
Speculation about Kazakhstan's possible acquisition of the type has been floating around since at least 2018 when an A400M of the Turkish Air Force appeared at a major defence exhibition in Kazakhstan. As part of its demonstration at the time, it loaded an indigenous APC. In late 2020, a Royal Air Force A400M also paid a similar visit.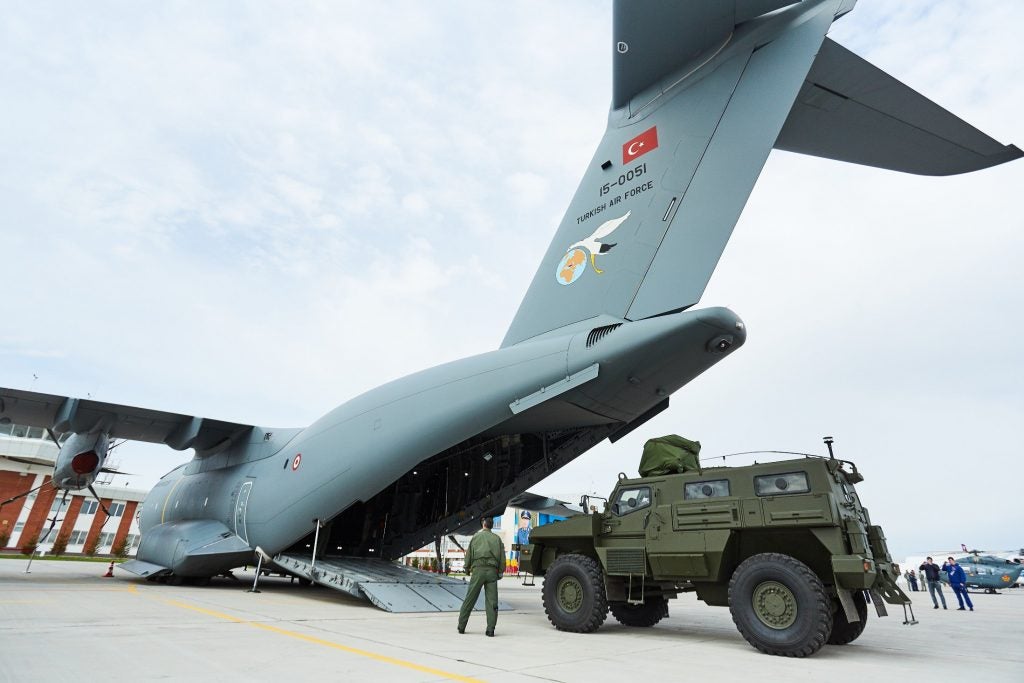 With the acquisition, Kazakhstan is set to become the ninth operator of the type, and only the second non-NATO buyer, joining Germany, France, the United Kingdom, Spain, Turkey, Belgium, Malaysia and Luxembourg as part of the A400M club.
According to Michael Schoellhorn, CEO of Airbus Defence and Space, "the A400M will become the cornerstone of Kazakhstan's tactical and strategic airlifting operations."
The deal is also a major win for Airbus Defence and Space, which has so far had limited success marketing the type outside of Europe. A deal with South Africa for eight of the type fell through in 2009 due to cost increases, while agreements with Chileand Indonesia have so far failed to progress beyond the paper stage. Airbus Defence and Space's CEO, however, sees that changing into the future: 
"This new export contract brings the total number of A400M orders to 176 aircraft, a figure that we expect to increase in the near future. With more than 100 aircraft delivered and 100,000 flight hours in operation, the A400M has proven its capabilities, reaching a state of maturity that many potential customers were waiting for." 
The first of Kazakhstan's two A400Ms is expected to be delivered by 2024, with the second presumably delivered some time after that. Currently, the price of the contract has not been disclosed, however, a similar export sale of four aircraft to Malaysia in 2005 cost the nation $1.1 billion USD ($1.5 billion USD in 2021). As well as the two aircraft themselves, the contract also covers maintenance and training support. In addition to the A400M contract, Airbus has also signed a Memorandum of Understanding (MOU) with Kazakhstan to collaborate on creating a local C295 maintenance capability.