Last American Soldiers Depart Afghanistan, "Diplomatic Mission" To Continue
Major General Chris Donahue, commanding officer of the U.S. Army's 82nd Airborne Division, became the last American soldier to depart Afghanistan on August 30, with the C-17 he boarded departing Hamid Karzai International Airport in Kabul at 11:59PM local time. His departure with the U.S. Ambassador to Afghanistan, Ross Wilson marks the end of nearly 20 years of United States military presence in Afghanistan, as well as that of the American-led evacuation operations that started just over two weeks ago.

In a press conference later on Tuesday, U.S. Central Command commander Marine Corps Gen. Frank McKenzie formally announced the completion of the American withdrawal from Afghanistan and the end of the "military mission to evacuate American citizens, third-country nationals and vulnerable Afghans". However, he stressed that the "diplomatic mission" to facilitate the departure of those left behind would continue, led by the State Department.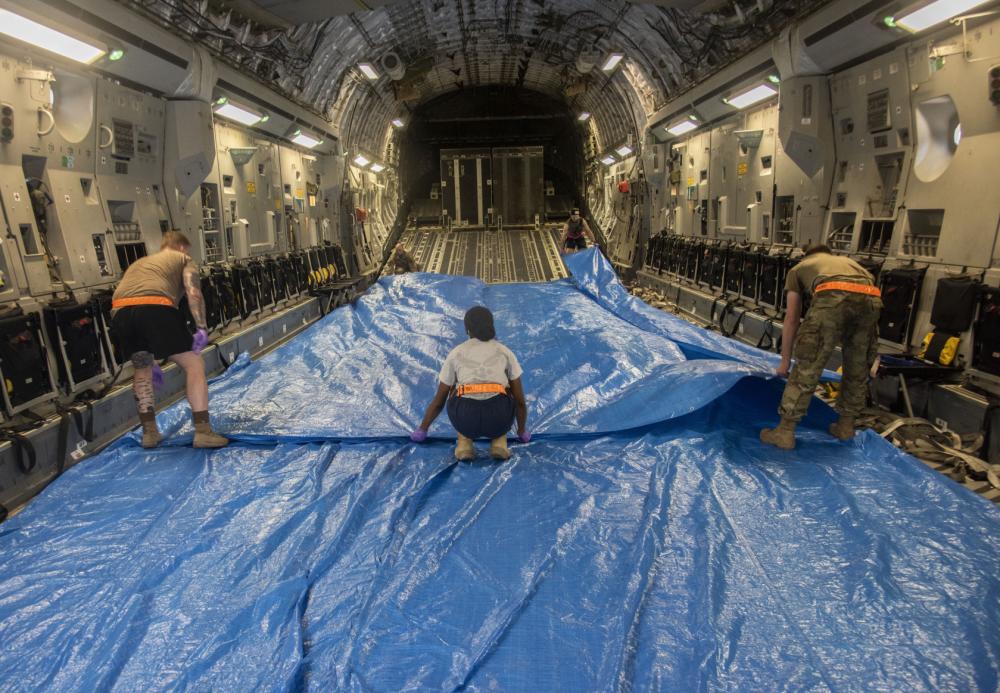 He said that the number of U.S. citizens still stuck in Kabul that wanted to leave was in the "low hundreds", adding that he believed that they would be allowed to leave, while Washington would "negotiate very hard and very aggressively to get our other Afghan partners out". He admitted that "we did not get everybody out that we wanted to get out", but claimed that staying an additional 10 days would not have changed the outcome of the evacuation.

McKenzie stated that since August 14, U.S. military aircraft evacuated over 79,000 civilians from Hamid Karzai International Airport in what he called the "largest noncombatant evacuation in the U.S. military's history". The figure includes 6,000 Americans and more than 73,500 third-country nationals and Afghan civilians. The total figure of people evacuated by both U.S. and coalition aircraft is greater than 123,000 civilians, with an average of 7,500 civilians evacuated a day.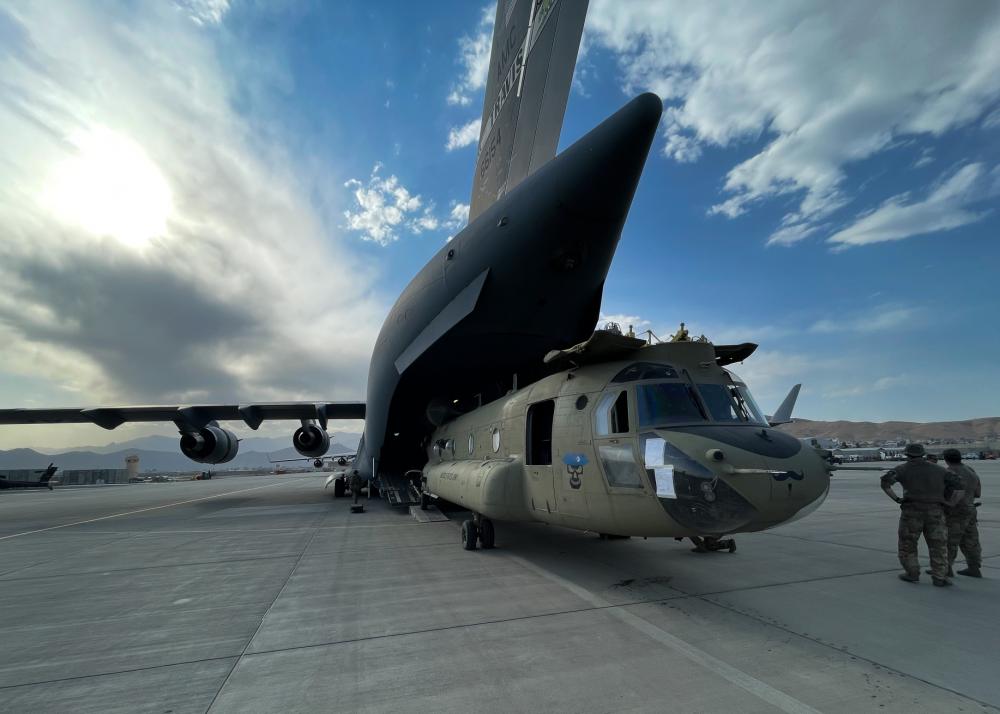 The General also confirmed reports of U.S. special operations forces leaving the airport compound to rescue trapped evacuees, saying that they were able to extract 1,064 American citizens and 2,017 SIVs, or Afghans at risk, and 127 third-country nationals, "all via phone calls, vectors and escorting". Three separate helicopter extractions were conducted, bringing three distinct groups of civilians including at least 185 American citizens to the airport, while "German partners" were able to bring in 21 German civilians.

In response to questions from the press pool, General McKenzie said that no American civilians were aboard the final five C-17s that departed the airport. He said that while they maintained the ability to get them aboard until the "very last minute", no civilians were able to make it to the airport and onto the aircraft. Prior to that, U.S. forces were able to successfully evacuate 500 members of the former Afghan military who had been assisting coalition forces guarding the airport, alongside their family members.

According to the general, departing U.S. forces "demilitarized" equipment they had to leave behind, including the Counter-Rocket And Mortar systems used to intercept 107mm rockets launched at the airport by Islamic State's Afghanistan branch (IS-K) earlier on Monday. "Up to" 70 MRAPs and 27 Humvees were rendered unusable by departing forces, in addition to 73 aircraft on the ramp at the airport that will "never be able to be flown again". McKenzie denied that the airport had been "turned over" to the Taliban, saying that General Donahue had only notified the Taliban commander he had been coordinating with of the departure just before it happened.

He estimated that there were at least 2,000 "hardcore" Islamic State fighters in Afghanistan, saying that recent jail captures by the Taliban had resulted in their number swelling to "probably as high as it's ever been in quite a while". He said that he believed that the Taliban "is going to have their hands full" when trying to simultaneously secure Kabul and go after Islamic State, and that the Taliban would "reap what they sowed". He stood by the Sunday drone attack said to have killed 10 civilians, claiming that it disrupted Islamic State planning to attack the final withdrawal.

In a subsequent press briefing, Secretary of State Antony Blinken said that "A new chapter of America's engagement with Afghanistan has begun", that would be led by diplomacy. The American embassy in Kabul's operations have been suspended prior to a transfer to Doha, Qatar (incidentally also where the Taliban's political office was located for negotiations). He added that the State Department would "hold the Taliban to its pledge to let people freely depart Afghanistan" in addition to the pledge to not allow Afghanistan to become a haven for international terrorism, claiming that engagement with a Taliban government would "be driven by one thing only: our vital national interests".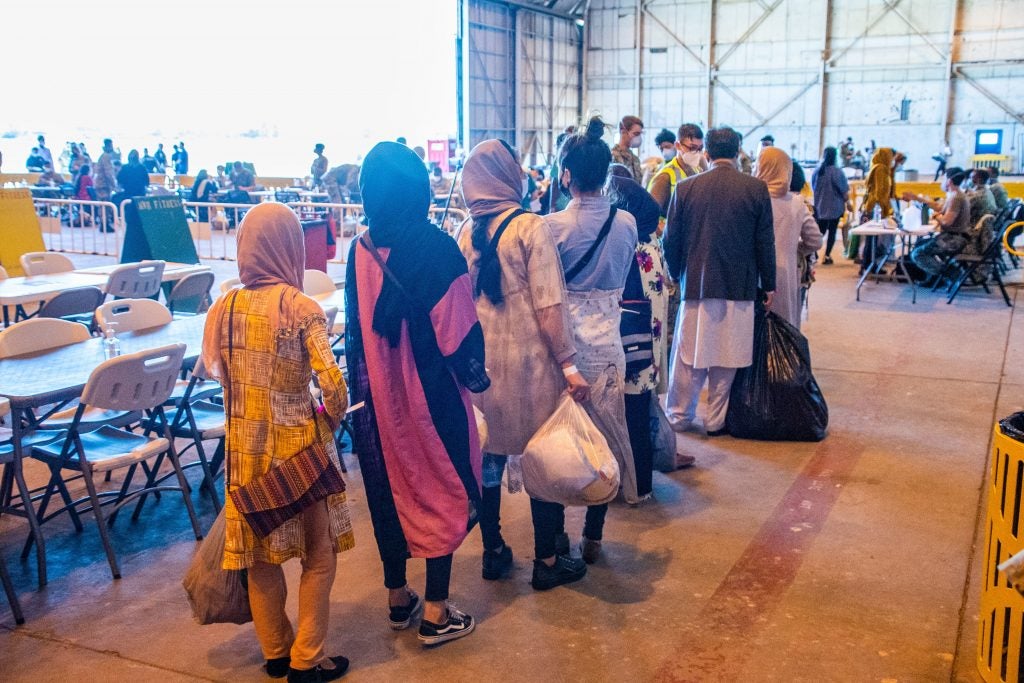 In response to the US withdrawal, self-declared acting President of Afghanistan Amrullah Saleh stated on Twitter:

"Afgh wasn't packed & put in the bag of the last US solider. The country is here. D rivers are flowing & d mountains are majestic. Talibs R an unpopular proxy force & hated that is why the whole country wants to escape from them. A super power decided to be mini power that is OK."