Russian Ministry of Defense Signs A Contract For Ka-52M Attack Helicopters
The Russian Helicopters company inked a contract with the Russian Federation's Ministry of Defense for the supply of the first modernized Ka-52M attack helicopters at the international military and technical event "Army-2021."
After joint state testing that began in August, the first Ka-52M helicopters will be handed to the troops as early as 2022. Preparations for the manufacturing of serial machines at Arsenev Aviation Company Progress (AAK Progress) in Primorye have already begun, in adherence to an agreement with the Russian Ministry of Defense.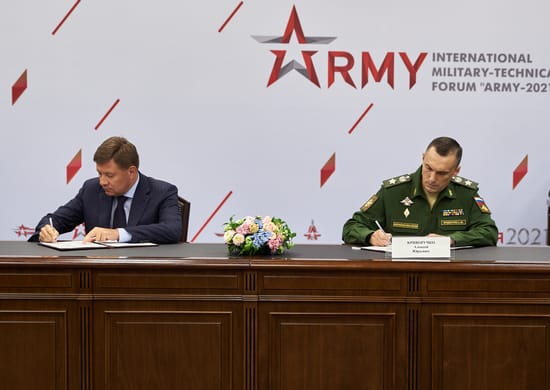 "The Ka-52 is one of the best attack helicopters in the world, but even the best aircraft needs timely modernization, which will expand its combat capabilities," said Director General of Russian Helicopters Holding Company, Andrey Boginsky. He added, "with updated version development, our designers drew on the experience of Alligator's operation, including in real combat situations. Therefore, everything in the modernized attack helicopter is aimed at improving combat effectiveness in all weather conditions."
At the request of the Russian Ministry of Defense, work on modernizing the Ka-52 helicopter began in 2019. This work took into account combat experience gained in Syria. Russian Helicopters' efforts to develop a modernized version of the Ka-52 became public in May of last year, following an announcement by Deputy Defense Minister Alexei Krivoruchko.
The Ka-52M attack helicopter are able to operate in all weather conditions, night or day. Tasked with engaging and eliminating tanks, armored and unarmored vehicles, personnel, helicopters, and other enemy aircraft. The 'Alligator' is outfitted with cutting-edge avionics and armaments, and its coaxial rotor system and enhanced longitudinal control allow it to navigate efficiently and perform complex aerobatic maneuvers.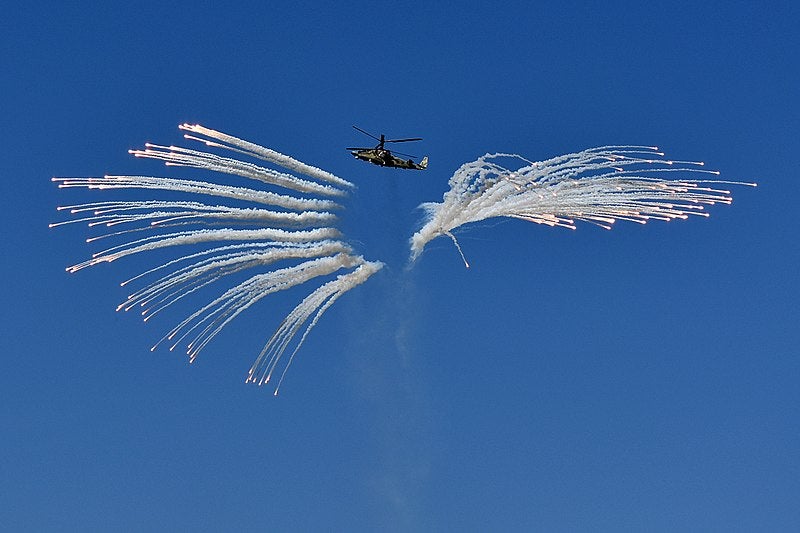 Unlike the Ka-52, the modernized Ka-52M will be modified to function with UAVs. The drone data will aid crews in increasing their understanding of the tactical environment and aid in greater information collecting at larger ranges. Modern avionics with more powerful computers are to be installed on the Ka-52M.
The guided missile armament of the Ka-52M has likewise been upgraded to match that of the modernized Mi-28NM attack helicopter. The laser-guided missiles Wichr-1 and Chrisantiema, which have a range of 10km, and the new long-range missile "Project 305", which have dual-channel guidance and have a range of at least 20km, are among the new armaments. Among other upgrades, it also has the Rezets AESA radar, with a fixed 640900 mm antenna and a 640 transceiver module, which enhances target acquisition, tracking, and engagement ranges for onboard armament systems.
Aside from the Ka-52M, Russia is working on a naval version of the Ka-52K helicopter. In September, Russian Helicopters' General Director, Andrey Boginsky, told Sputnik International that he had built prototypes of four different marine variants.
Featured Image Author: Alex Beltyukov of russianplanes.net (CC BY-SA 3.0)