Su-24 Fighter Jet Crashes Near Perm, Russia
On 27 August, a Russian Su-24 fighter jet crashed during training over a forest near Perm, Russia. "During its flight to the maintenance center to be repaired, the Su-24 crashed 95 kilometers from Perm," the statement added, adding that the plane was not carrying any ordnance at the time. According to the information received, the statement also said that; "the pilots saved their life with the ejection system."
Personnel were dispatched to the area following the accident, and the crew were located and reported to be in good health. The actual cause of the crash will be determined following examination of the black box and technical examinations, and the plane's debris will be brought to the hangar by special vehicles, according to reports.
The Su-24 'Fencer' aircraft, which was designed as the Soviet Union's most advanced airborne attack aircraft capable of operating in all weather conditions in the 1970s and 1980s, is still in operation today, with 326 in the Russian Air Force and 98 in the Russian Navy, for a total of 424.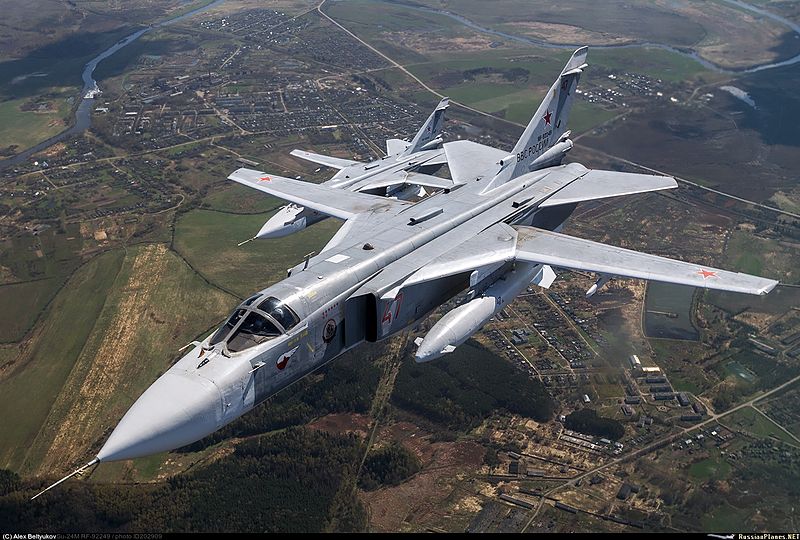 Several Russian aviation crashes were reported during the month of August, the first of which occurred on 31 July. In the far east of Russia, a Su-35S fighter plane experienced an engine failure, although the pilot successfully ejected, and then on 11 August, a Russian Mi-8 helicopter crashed in Kamchatka's Kuril Lake, with 16 people onboard, only 8 of whom survived. A Beriev Be-200 air tanker was also reported to have crashed in Turkey on 14 August. Five Russian army personnel and three Turkish officers on board died as a result of the accident. On Tuesday, 17 August, a prototype Ilyushin Il-112V military transport aircraft manufactured by United Aircraft Corporation crashed during a test flight in the Moscow region, killing all three people on board.
Also in August, a MiG-29 jet that crashed in the Astrakhan region mimicked the enemy for anti-aircraft and other fighter calculations. The pilot received a simulated bombing command during a low-altitude night flight. After that, the fighter flew at a height of 400 meters over the planned "target," then turned around and began to fall. Finally, on August 23, during planned maintenance work in the military unit of the Narimanov district of the Astrakhan region, a MiG-29 caught fire and fully burned out while in the air. The accident resulted in no fatalities. The cause of the accident is still being looked into.
Featured Image author: Alex Beltyukov of russianplanes.net (CC BY-SA 3.0)