PT Lundin Launches Trimaran Stealth Vessel for Indonesian Navy
Indonesia-based shipbuilder North Sea Boats, also known as PT Lundin, launched future KRI Golok (688) for the Indonesian Navy – Tentara Nasional Indonesia Angkatan Laut (TNI-AL) on the 21st of August. The new trimaran hull fast attack craft was launched at an official ceremony attended by TNI-AL Chief of Staff Admiral Yudo Margono at the Banyuwangi shipyard in East Java.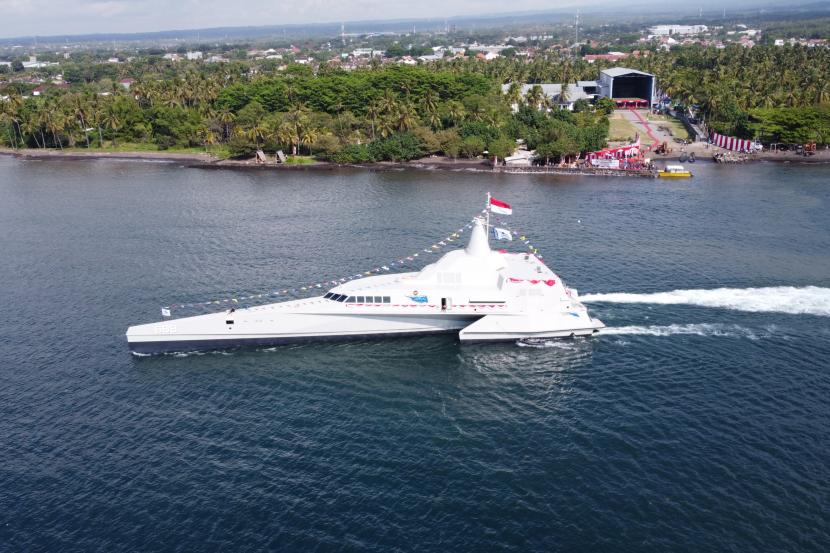 Speaking at the ceremony, Admiral Margono described the KRI Golok as the first ship constructed using a composite material that provides high specific strength, a weight reduction, and better fatigue and corrosion resistance. He explained that it will be used as the model trimaran ship when developing new ships in the future.
The KRI Golok vessel was procured to replace the retired KRI Klewang (625) trimaran that was damaged in a fire back in 2012 just under a month after its launch, and later found unsalvageable. KRI Klewang was developed as a collaboration between PT Lundin and New Zealand naval architecture company LOMOcean Design.
"The philosophical meaning behind the naming of this ship is that KRI Golok-688 (machete) should be used to carry out any given operational task, both Military Operations for War (MOOW) and Military operations other than war (MOOTW). With its high speed and high destructive power, it is hoped that this ship will be able to carry out hit-and-run fast missile boat tactics" Said Admiral Margono in a statement published in a press release by the TNI-AL.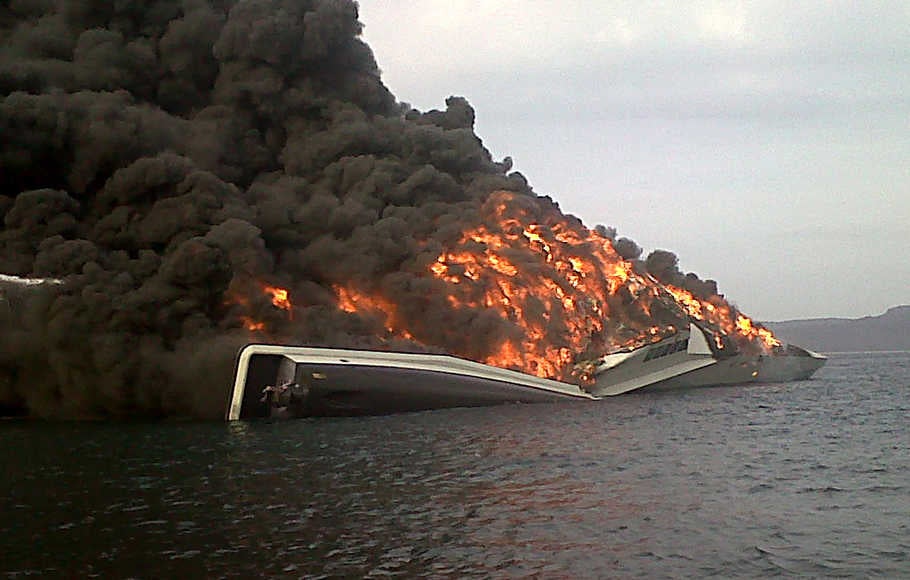 The KRI Golok's hull and superstructure are made of infused vinyl ester carbon fiber. Its main gun is concealed within its stealth cupola, minimizing the vessel's overall radar signal reflection.
The ship is 62.5 meters in length overall, with a width of 16 meters, 18.7 meters of height, and weighs 53.1 tons. It has a maximum speed of 28 knots and a cruising speed of 16knots. The ship's main weapon will be an unspecified 30 mm canon, and its total carrying capacity will be 25 crew members/