USS Charleston Visits The Philippines
Littoral Combat Ship USS Charleston arrived in Manila on 16 August, becoming the first United States warship to conduct a port call in the Philippines since 2019, according to the United States Navy's 7th Fleet.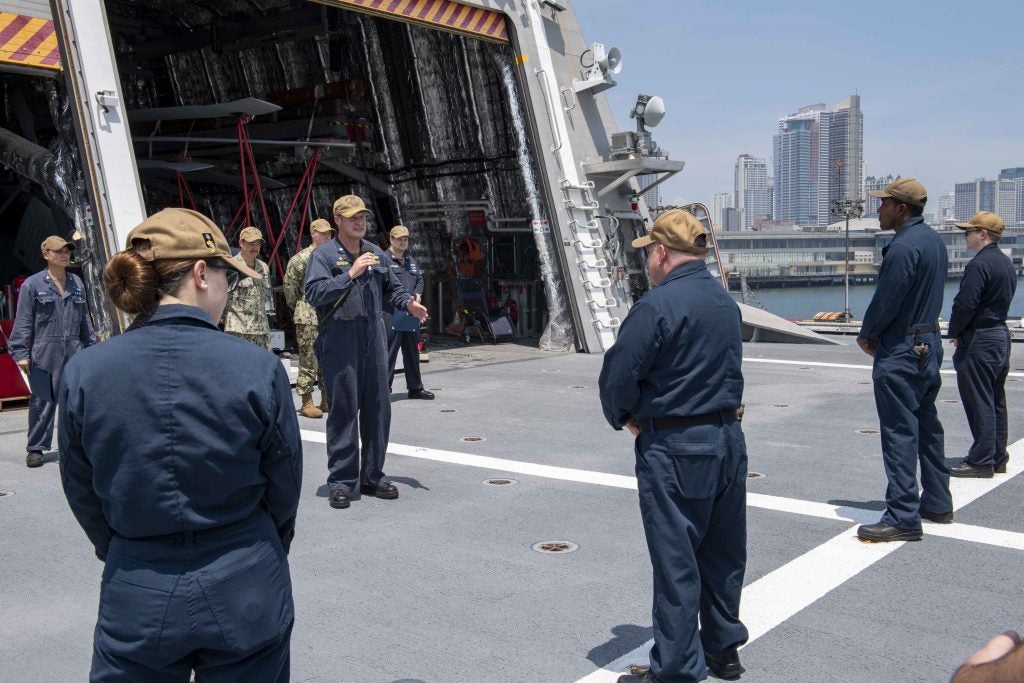 The USS Charleston is on a rotational deployment under Destroyer Squadron 7 which is based out of Singapore and is responsible for overseeing LCS operations in 7th Fleet. The visit comes on the heels of a visit by US Secretary of Defense Austin Lloyd to the nation. Philippine President Rodrigo Duterte canceled his plans for scrapping the Visiting Forces Agreement during Lloyd's visit. The agreement is the foundation that oversees the United States military activities in the country, and permits military exercises to take place.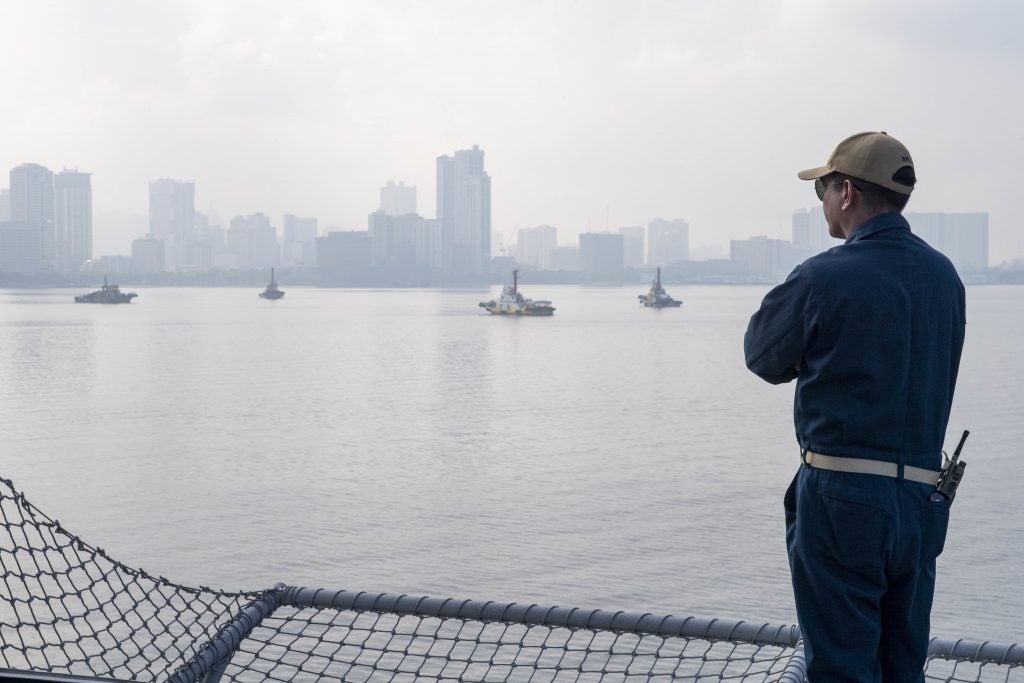 Withdrawing the threat of scrapping the VFA has begun to reintroduce diplomatic stability to US-Philippine relations after turbulence in the last few years as the Duterte Administration attempted to deepen relations with China and distance themselves from the United States.
The Commander of 7th Fleet, Vice Admiral Karl Thomas stated:
"Our U.S. Navy ships' presence at sea and in ports like Manila promote security and stability that drives the peace and prosperity for the benefit of regional countries. We appreciate the flexibility to resupply our ships in the Philippines, so that they are ready to support a free and open Indo-Pacific region."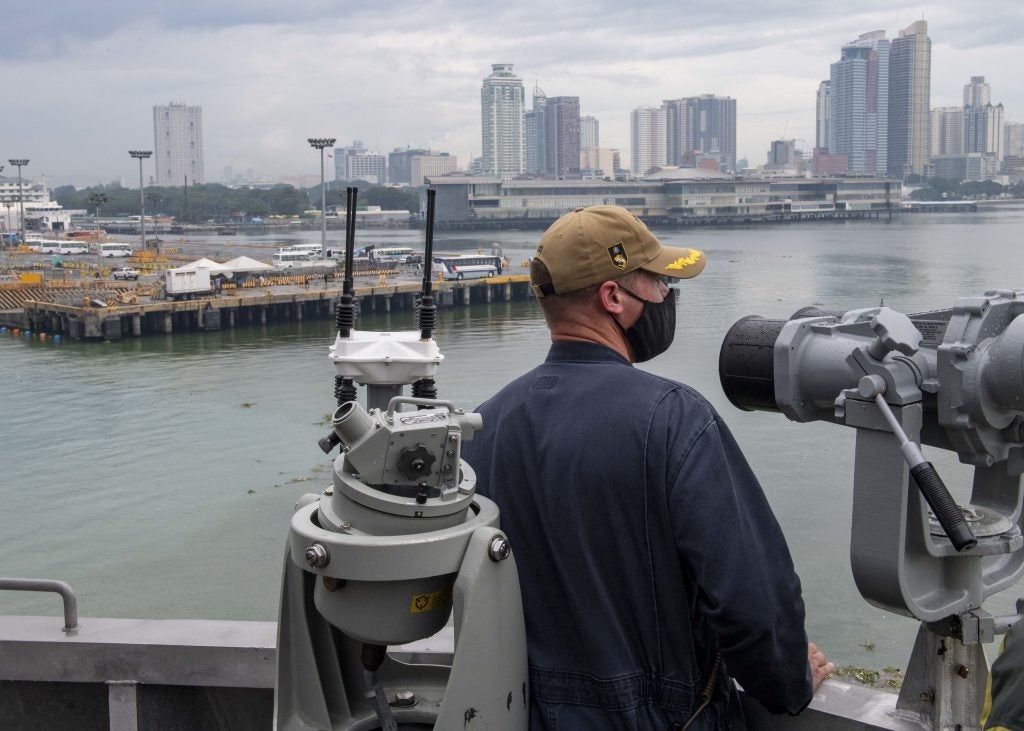 The Charleston began her deployment in early April off the coast of San Diego, where reportedly an MQ-8B Fire Scout crashed into the ship, only suffering minimal damage above the waterline. When LCS-18 first deployed, mountings for Naval Strike Missile canisters were spotted on the bow of the ship, although the canisters and missiles were not seen installed. Two of the eight canisters the ships outfitted to carry were later seen mounted and while it has been recently confirmed that Pacific Fleet Littoral Combat Ships are being prioritized for receiving NSM, there has yet to be an explanation as to why the USS Charleston was supplied only two of the eight missiles she was designed to carry.