US Navy Reinforces Indo-Pacific Fleet With Two New Destroyers
The United States Navy is reinforcing its 7th fleet, stationed in Japan, with two Arleigh Burke-class guided-missile destroyers. The USS Higgins (DDG 76) and USS Howard (DDG 83) arrived at the U.S. Commander Fleet Activities Yokosuka naval base, Japan on the 16 August.
Higgins and Howard's forward's deployment is meant to support the national security strategic guidance initiatives posturing the US's most advanced units in the Indo-Pacific region. The Navy sees the ships' addition to the Destroyer Squadron (DESRON) 15 to be in support of protecting the United States and its allies' security and shared strategic interests in the region.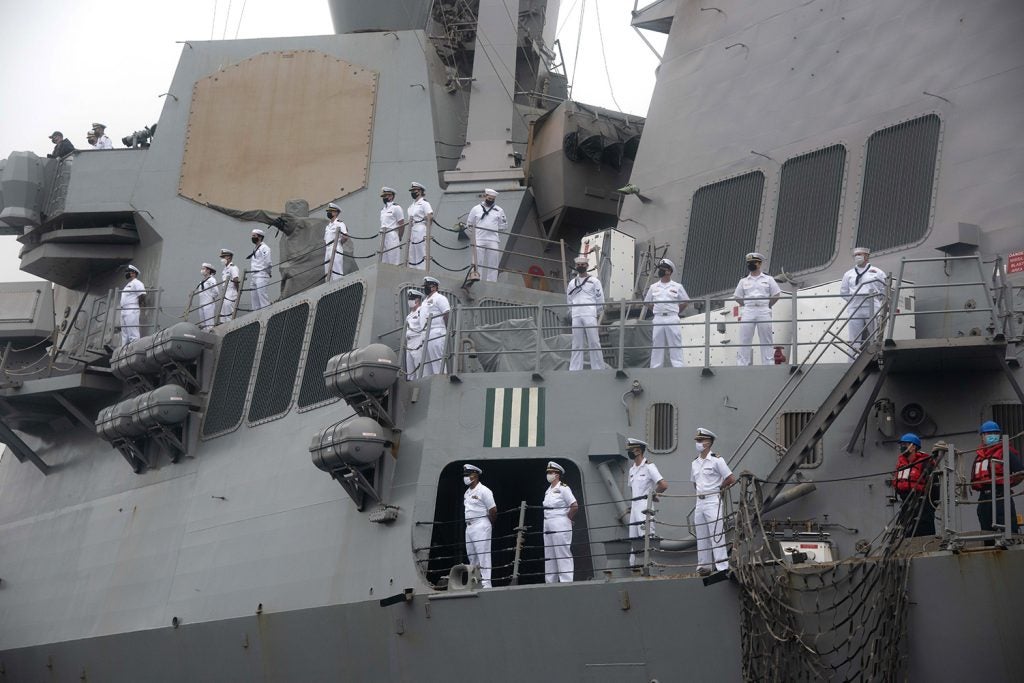 In the press release detailing the new deployment, the US Navy stressed the importance of Japan's contributions to its Indo-Pacific initiatives and its commitment to housing U.S. forces deployed there. The release specified that said forces regularly work together with Japan's Maritime Self-Defense Force which makes rapid responses by the joint U.S. forces to "uphold a rules-based international order" in the Indo-Pacific, in a clear reference to perceived challenges to international sea access posed by China and Iran.
"These destroyers are some of the most capable ships our Navy has to offer," said Captain Chase Sargeant, commander of Task Force 71 "Adding them to our forward deployed forces is a clear signal of our continuing commitment to our partners and allies, and our mutual commitment to maintaining stable regional maritime security."
The Arleigh Burke-class of surface combatants is built around the Aegis Combat System used by NATO's missile defense system and Japan, Korea, and Australia's navies. The first of the multi-mission destroyers was commissioned in 1991, making them the U.S. Navy surface combatant with the longest production run since WWII.
USS Higgins, commissioned in 1999, is a Flight II destroyer equipped with ballistic missile defenses, while the USS Howard is a Flight IIA destroyer, commissioned in 2001, able to carry two MH-60 Seahawk helicopters, more advanced missile defenses, anti-air, and anti-surface warfare capabilities.