India Successfully Tests The Nirbhay (ITCM) Cruise Missile Developed by The DRDO
The Intermediate-range cruise missile Nirbhay ITCM (Indigenous Technology Cruise Missile) of the Defense Research and Development Organization (DRDO) was tested off the coast of Odisha in Chandipur, Balaosore, on Wednesday, 11 August. According to The Hindustan Times, the subsonic cruise missile was launched at 9.55 a.m. and completed a 150 kilometer flight over 15 minutes.
After an 8-minute flight in October last year, the Nirbhay missile test was terminated due to technical issues. This time, however, it was successful. Following the failure of last year's mission, the DRDO made technical upgrades to the Nirbhay cruise missile.
The missile flew around 150 kilometers with a domestic cruise engine, Manik, according to sources. The sources stated, "More testing will be done in the near future." The Native Manic is a small turbofan engine with a thrust rating of 400 kgf, designed and developed by GTRE for use in Indian cruise missiles and UAVs, as well as to propel the Nirbhay Missile. The Nirbhay was previously powered by a Russian NPO Saturn 36MT engine.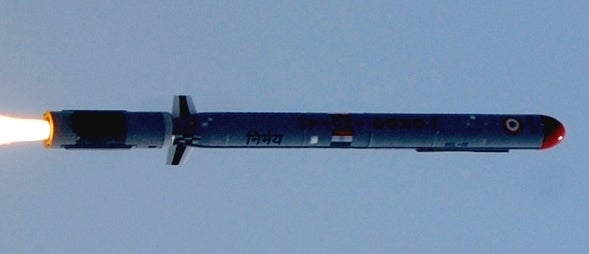 Nirbhay is India's first cruise missile made in the country. The missile was first launched from the Integrated Test Site in Chandipur, Balasore, Odisha, on 12 March, 2013. After six development trials, the Nirbhay project was declared officially closed. The next phase of tests began in April 2020 under the new name Indigenous Technology Cruise Missile (ITCM).
Nirbhay, according to the DRDO, is a subsonic missile with sea-skimming and terrain-hugging capabilities that travels at Mach 0.7, flying below the level of enemy radar to evade detection. The missile also has the capacity to maneuver in mid-flight after launch, allowing it to hit the target. The Nirbhay Missile weighs 1,500 kg, measures six meters in length, 0.52 meters in width, and has 2.7 meter wingspan. It will reportedly be capable of carrying both conventional and nuclear payloads thanks to its 300 kilogram capacity. It is a two-stage missile that uses solid fuel in the first stage and liquid fuel in the second stage.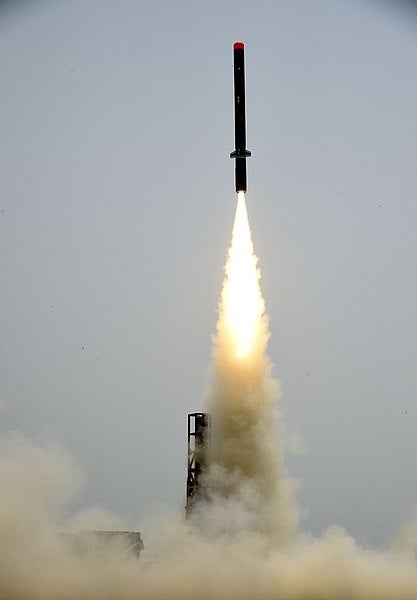 The rocket is expected to be deployed with a variety of platforms in the future, but tests are presently being conducted with a land mobile launcher. The DRDO aims to develop versions of the missile system for surface ships and submarines in the future. India has tried to swiftly enhance its strategic weapons capabilities, such as ballistic missiles, as a countermeasure to China and Pakistan's expanding missile arsenals, since the Kargil War in 1999. In this context, the US has approved the sale of Harpoon anti-ship missiles to India.
The Next Generation Akash Missile (Akash-NG), a Surface-to-Air Missile defense system, was successfully tested by India on 23 July. It successfully completed flight testing of the New Generation Agni-P Ballistic Missile on 28 June.