Russian Peacekeepers Deployed To The Tavush Region On The Armenian-Azerbaijan Border
Due to rising tensions in the region in recent weeks, Armenia's Ministry of Defense announced the deployment of Russian peacekeepers to the Azerbaijani border. The announcement came as General Rustam Muradov, the commander of the Russian peacekeeping force in Artsakh (Nagorno-Karabakh), visited the country on Thursday. Muradov met with Arshak Karapetyan, the recently appointed Armenian Defense Minister, to discuss Russian peacekeeping forces and the current situation on the border.
Muradov congratulated Karapetyan on his appointment as defense minister at the meeting. Both parties also discussed current challenges concerning the UN peacekeeping mission. "Russian border guards were stationed at the location of the village of Voskepar in the Tavush region," the Armenian defense department's news agency announced shortly after the meeting. They also stated that "logistics support facilities" are being built. "The process is carried in the sidelines of the Armenian-Russian cooperation," the statement adds. The location of the settlement of Voskepar in the Tavush region of the Armenia-Azerbaijan border is not disputed, hence Russian peace keepers stationed there are of little consequence.
Russian peacekeepers have been deployed after Armenian Prime Minister Nikol Pashinyan requested assistance from Moscow. On 29 July, Pashinyan conveyed this desire at a meeting of officials. "Given the current situation," Pashinyan said, "I think it is reasonable to reconsider the deployment of Russian border guards on the entire Armenia-Azerbaijan border." He added that Armenia was preparing to discuss the proposal with Moscow, and that such a move would minimise the risk of military conflict in border demarcation efforts.
Russian border guards are now patrolling the southernmost stretch of the border along Armenia's Syunik province, in accordance with a ceasefire agreement agreed on 10 November, 2020. Within the scope of the negotiations, Armenia, on the other hand, is attempting to increase these peace forces by expanding their scope to the north of the nation. Russia sent a peacekeeping force of 1,960 soldiers, led by Lieutenant General Rustam Muradov, from the Russian Land Forces' 15th Separate Motor Rifle Brigade.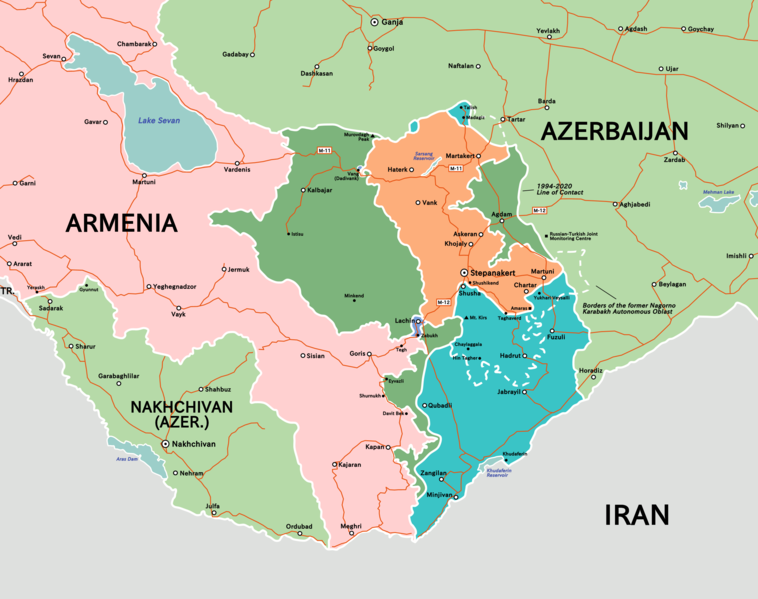 The animosity between the two countries has not been eased, despite the fact that the Nagorno-Karabakh dispute was settled with a ceasefire mediated by Russia. Since the signing of the pact, both countries have repeatedly violated the ceasefire, and both governments have accused each other for these violations.
Header: The first joint Russian-Belarusian exercise of the 31st Separate Guards Airborne Assault Brigade of the Airborne Forces of the RF Armed Forces and the MTR of the Armed Forces of the Republic of Belarus on peacekeeping in the Ulyanovsk region. (Image courtesy of Mil.ru / CC BY 4.0 )