United States Coast Guard Commissions Three Cutters in Guam
The United States Coast Guard (USCG) commissioned three Fast Response Cutters in Guam late last week, fulfilling a commitment first made in 2019 to deploy vessels to the region. The three Sentinel class cutters, Myrtle Hazard (WPC 1139), Oliver Henry (WPC 1140) and Frederick Hatch (WPC 1143) were commissioned at their new homeport, Coast Guard Forces Micronesia Sector Guam.

All of the fast response cutters were constructed in Lockport, Louisiana, by Bollinger Shipyards, who is a prolific builder of vessels for the USCG. Armed with a stabilized 25mm Bushmaster autocannon, as well as four .50 calibre heavy machine guns, the ships are primarily designed for maritime law enforcement operations, search and rescue and intelligence, surveillance and reconnaissance (ISR) missions.

According to Captain Nick Simmons, commander, Coast Guard Forces Micronesia Sector Guam, the commissioning shows the United State's commitment to the region:

"The triple commissioning of Coast Guard Cutters Myrtle Hazard, Oliver Henry, and Frederick Hatch signals our dedication to regional partners and the growing maritime demand in the region,"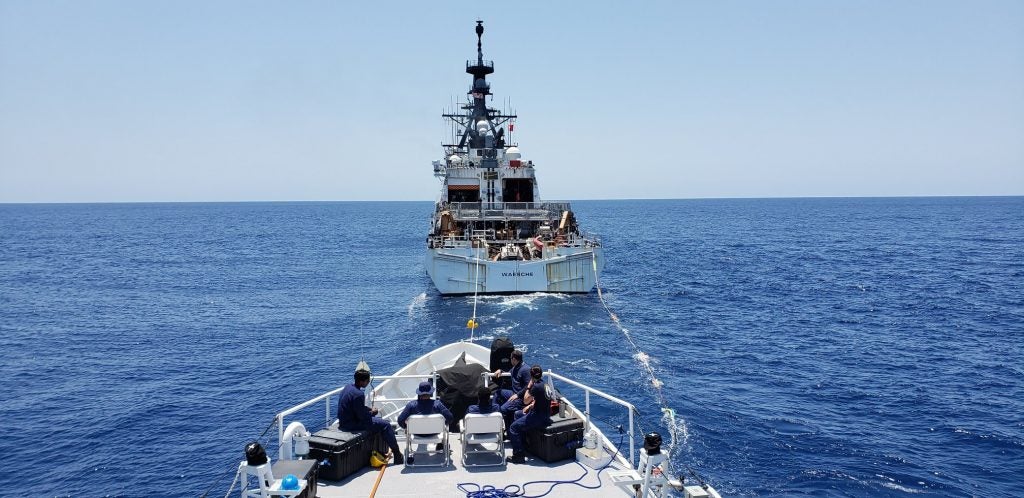 It is expected that the cutters will use their 4600km range, five-day endurance and a top speed of 28 knots to perform missions in the region, ranging from search and rescue operations around the US territories of Guam and the Commonwealth of the Northern Mariana Islands. To higher-end operations, such as fisheries enforcement, surveillance and showing the flag missions amongst the Micronesian states of Palau, the Federated States of Micronesia and Republic of the Marshall Islands, all of which the United States has obligations to under Pacts of Free Association. Further adding to the ships flexibility, they are capable of underway replenishment, which is able to extend their endurance. Captain Simmons said:

"The people of Guam, the Commonwealth of the Northern Mariana Islands and Micronesia can rest assured that these multi-mission platforms stand ready to support our partners throughout the region."