Third P-72 Maritime Patrol Aircraft Delivered to Turkish Naval Forces within the Scope of Meltem Project
The approval tests of the third P-72 maritime patrol aircraft were completed satisfactorily, according to the Ministry of National Defense (MSB). "The approval tests of the third of the P-72 maritime patrol aircraft, which contributed significantly to the effectiveness of our Naval Forces in our Blue Homeland, were successfully carried out on 06 July 2021 within the scope of the Meltem-3 Project," said a statement released by the Ministry of National Defense.
The MELTEM-3 Project, headed by the Presidency of Defense Industries, covers the supply of 6 ATR-72-600 Maritime Patrol Aircraft with Maritime Surveillance Capability and 2 General Purpose Aircraft to the Turkish Naval Forces Command. The contract for the aircraft was signed on December 21, 2005 and went into effect on April 20, 2006.
The ATR-72/600 civil passenger plane platform, manufactured by Leonardo in Italy, was chosen as the project's base aircraft. The ATR-72 was chosen because of its affordable cost and operating expenses, as well as its reliability. Within the framework of the MELTEM-3 Project, one C-72 and three P-72 have been added to the inventory thus far. In December 2020, the first P-72 DKU was added to the inventory, followed by the second P-72 DKU in March 2021, and the third aircraft, the C-72 DGMU, in May 2021.
Critical systems such as advanced radar, electronic support measures, acoustic processing systems, Tactical Data Link 11 and 16, MK46 and MK54 torpedo transporting and launching capability were integrated on the P-72 Maritime Patrol Aircraft, according to information on the defense industry official page. Anti-Submarine Warfare, Surface Defense Warfare, Intelligence, Surveillance and Reconnaissance, Over-Horizon Targeting, and Search and Rescue will all be possible thanks to these systems.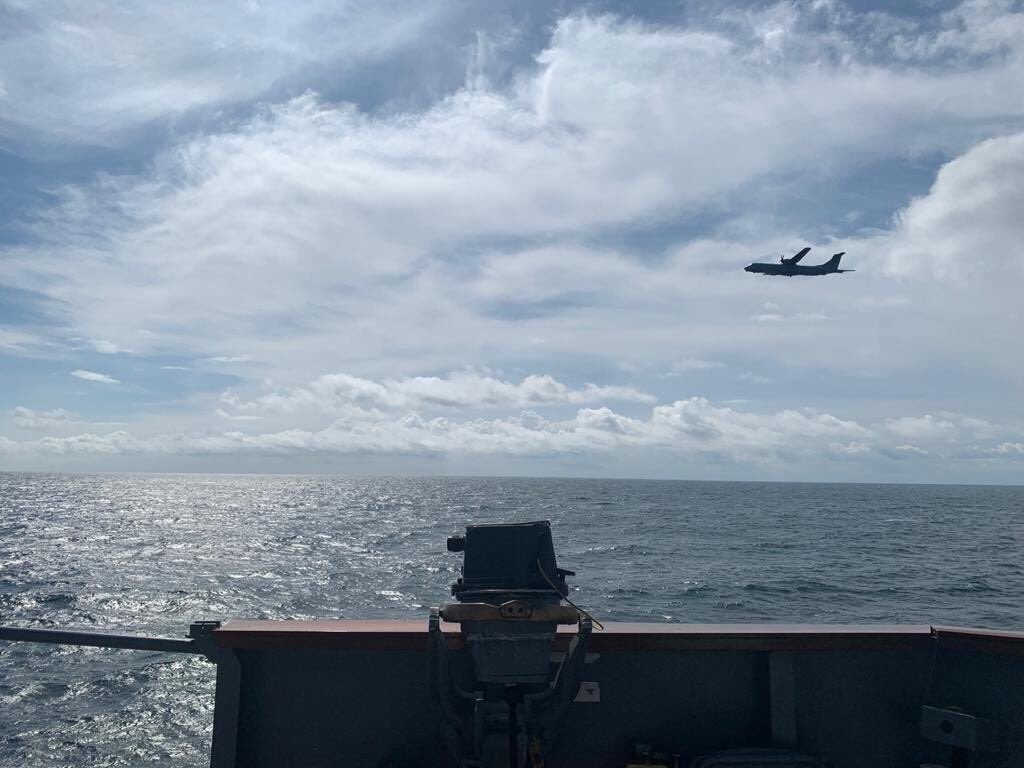 The P-72 maritime patrol aircraft has been integrated with essential equipment such as the capacity to carry and launch torpedoes with more modern features in addition to the MK-46 torpedo and it should be capable of staying in the area of operations 2-3 hours longer than the original P-235 aircraft. Additionally, the Mk-54 Light Torpedo was fired by the P-72 Maritime Patrol Aircraft with tail number TCB-751 during the Sea Wolf-2021 Exercise.
Electronic anti-jamming and self-protection systems for guided missile threats have also been installed, allowing P-72 aircraft to operate in hostile settings.
ATR-72 Maritime Patrol Aircraft specifications:
Length: 27 meters
Wingspan: 27 meters
Height: 7.65 meters
Curb weight: 13.3 tons
Fully loaded weight: 23 tons
2 Piecet Whitney Canadian-made turboprop engines producing 2475 horsepower
510 km/h normal cruising speed
1528 km range
7600 meters maximum flight altitude
Link-16 data link (200 km+ connection under appropriate conditions)
Amascos-300 software
ASELSAN 200T FLIR camera capable of detecting surface targets up to 65 km away
Ocean Master 400 Search Radar with a range of 350 km