US Approves $455 Million Worth of Heavy Tactical Vehicle Sales To Kuwait
The US approved a potential $445 million military sales contract with Kuwait on 1 July, 2021. The Defense Security Cooperation Agency (DSCA), which is part of the US Department of Defense, announced that the potential sale contract to Kuwait, which includes the sale of 517 heavy tactical vehicles for $445 million, has been approved. Kuwait and Oshkosh Defense, LLC will be able to sign contracts with Fontaine Trailers and Etnyre after the sales request is authorized.
Officials from the Defense Security Cooperation Agency (DSCA), which provides consulting services on US national security and foreign policy matters, said the possible sale represents a powerful force in the Middle East for political stability and economic prosperity. According to the statement, the deal will help strengthen the security of a close non-NATO ally while also supporting the US foreign policy and national security. The agreement's primary contractor will be Oshkosh Defense.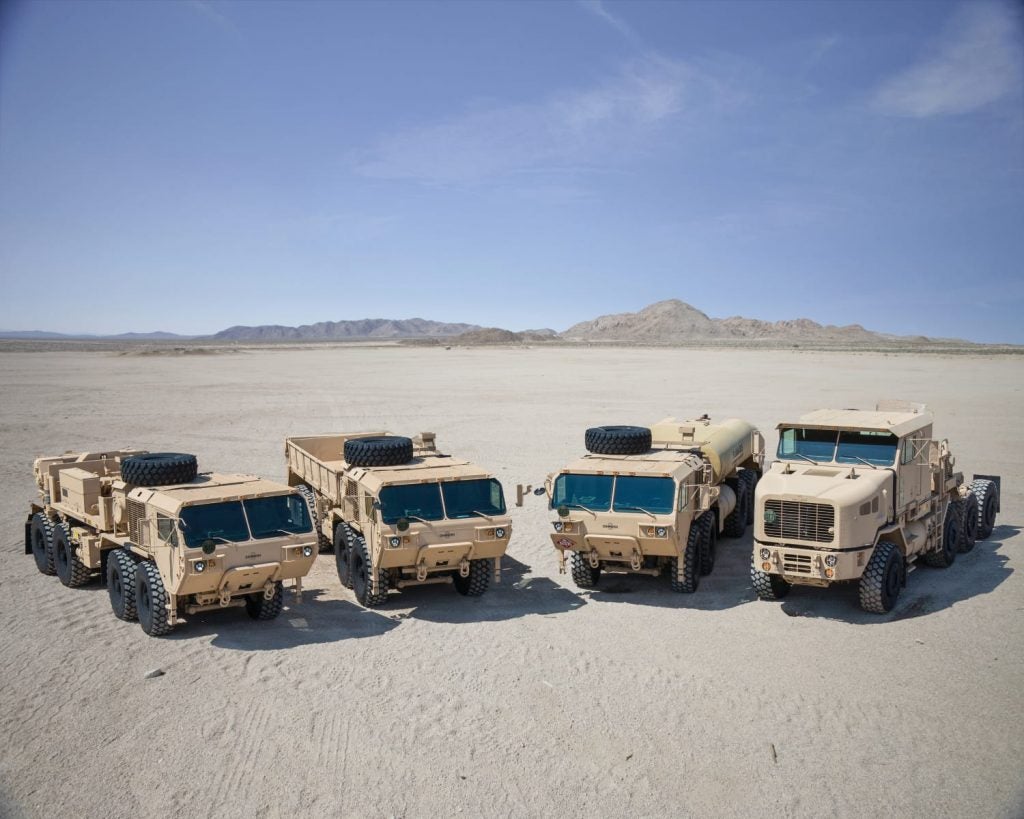 The American company "Oshkosh Defense" manufactures the Heavy Expanded Mobility Tactical Truck. The agreement comprises the procurement of 517 tactical vehicles for extended heavy mobility and heavy equipment carriers to support cargo movement, vehicle recovery, and resupply operations for Kuwaiti ground forces, according to the US Defense Security Cooperation Agency.
The proposed sale includes the following vehicles:
31 HEMTT Wrecker Trucks (M984A4 ten-ton with crane and winch)
100 HEMTT Fuel Tanker Trucks (M978A4, ten-ton, 2,500 gallon)
188 Guided Missile Transporter Trucks (ten ton capacity)
50 Heavy Equipment Transporter (HET) Trucks (M1070A1)
50 units of 635NL Commercial Trailers for use with HET prime movers
49 Palletized Load System (PLS) Trailers (M1076A0)
All of these vehicles are variants of those used by the US military and other forces today. The DSCA statement stated, "Kuwait will use these heavy vehicles to transport and support heavy equipment, including legacy M1A2 tanks and the new M1A2K main battle tanks scheduled for delivery in 2021."