Two Suspects Detained Following Apparent Drone Attack On Indian Air Force Station
The Jammu & Kashmir Police report that two suspects have been brought in for questioning from Jammu's Satwari area, following a drone attack on the neighbouring Jammu Air Force Station in the early hours of Sunday.

The Indian Air Force had reported two "low intensity explosions", the first occurring at 1:37AM on 27 June, in the technical area of the air force station. According to the Indian Air Force, one of the explosions had caused minor damage to the roof of a building, while the other exploded in an open area five minutes later. While the explosions did not damage any other equipment, two Air Force servicemembers received minor injuries as a result, but did not require hospitalization.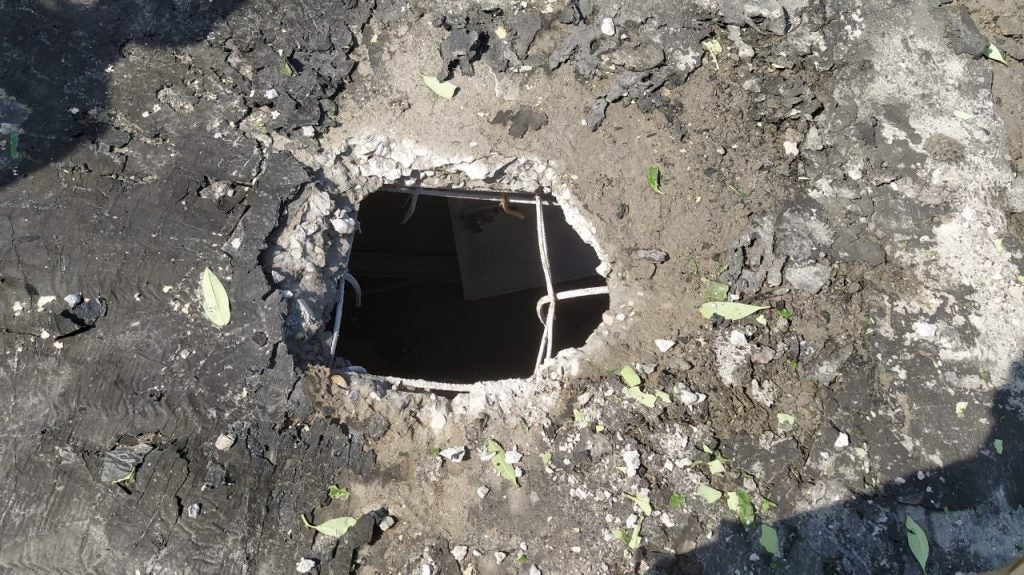 The explosions are now under investigation by local law enforcement, the Indian Air Force and the National Investigation Agency's counter-terrorism investigative agency. Sources that spoke to India Today said that after the initial investigation it appeared the suspects had used drones to drop improvised explosive devices – an Indian Air Force patrol team said they witnessed the devices being dropped. The proximity of the explosion sites to hangars used by helicopters stationed at the base has led to suspicions that the helicopters were the intended target of the attack. No drone wreckage has been found, suggesting that the drones were able to depart the area after dropping their explosive payloads.

Jammu and Kashmir Director General of Police Dilbag Singh described the attack as a terror attack to India Today. Speaking to the newsmagazine on Sunday, he said that the drone operators were most likely close to the air force station during the attack. He added that while Pakistani involvement in the attack could not be ruled out, the perpetrators were present on Indian territory.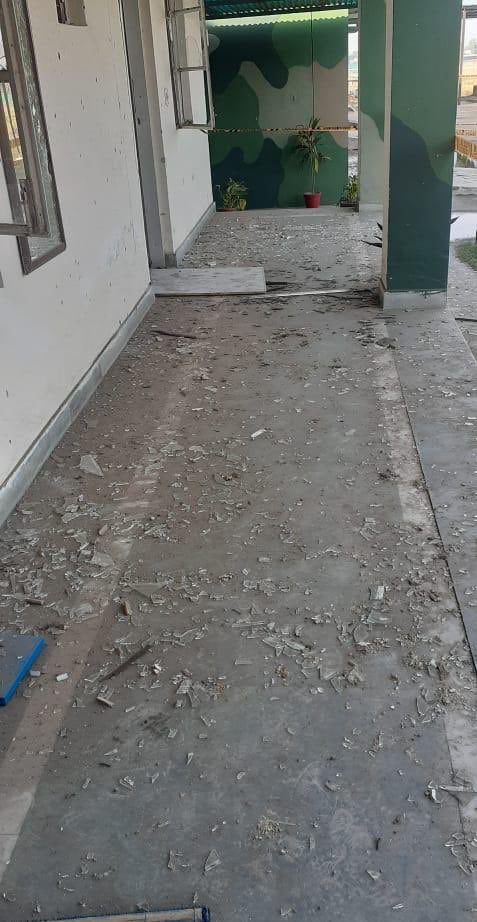 Following the attack, Air Marshal Vikram Singh of the Indian Air Force's Western Air Command visited the blast site Sunday afternoon to "take stock" of the situation. Additionally, Srinagar Airport, Srinagar Technical Airport and Awantipora Air Base, as well as Ambala and Pathankot air force stations, have been put on high alert after the attack. However, civilian flight operations at Jammu Airport, the civilian side of Jammu Air Force Station, are continuing as normal.

While Pakistan-based groups are known to have used commercial drones to smuggle arms, drugs and equipment across the India-Pakistan border since 2019, Sunday's attack is the first time these drones have been suspected of use in an attack, and the first time drones have been used to attack Indian military facilities. It remains to be seen whether the attack can accelerate the Indian military's progress towards creating a standard operating procedure for responding to drone threats, even as Sunday's events are said to have "magnified the challenge".