Russia Begins Large-Scale Exercises In The Pacific Ocean
On 10 June, the Russian Ministry of Defense stated that a large military exercise in the central Pacific Ocean had begun. The ministry announced that up to 20 warships, support ships and submarines, as well as 20 aircraft, will take part in the drill.
The Pacific Fleet's naval tactical groups will travel almost 4,000 kilometers to the training site. Twenty surface ships will make up the Pacific Fleet group, which will be stationed in the middle Pacific Ocean.
"Taking part in the exercise is the flagship of the fleet, the 'Varyag' missile cruiser equipped with guided missiles, the large anti-submarine ship 'Admiral Panteleev', the 'Marshal Shaposhnikov' frigate, 'Gromkiy', 'Sovershenniy' and 'Geroy Rossiyskoy Federatsi Aldar Tsydenzhapov' corvettes and 20 warships, submarines and reinforcement ships." the ministry said, adding that the ships had been deployed to the area where the exercise will be held.
Around 20 aircraft, including long-range anti-ship aircraft Tu-142M3 and high-altitude fighters MiG-31BM, are also taking part in the drill, according to the Ministry. The Ministry also said that; "Duties related to the management of various forces far from base points during the protection and defense of naval infrastructure facilities, as well as missions involving the organization of interaction between sea and air groups participating in search and monitoring operations of the so-called opponent's submarine and ship groups, are carried out within the scope of the exercise."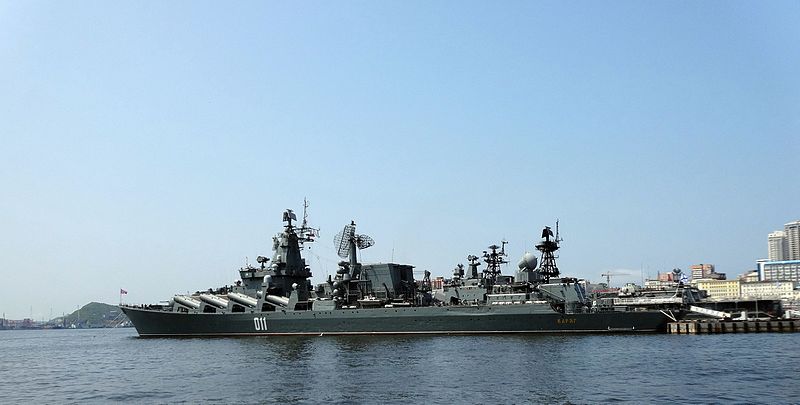 The Commander of the Pacific Fleet, Admiral Sergei Avakyants, is in charge of the general leadership of the drills, according to the Russian Ministry of Defense.
This exercise, which is Russia's largest in the Pacific since the Soviet Union, takes place a week after the United States announced the commencement of the Agile Dagger 2021 military exercises, in which one-third of Pacific submarine forces took part, to assess war readiness and strengthen joint force capabilities. Neither Russia nor the United States have given any indication of how long these two military drills will go.