Syrian Regime Shelling Of Northern Syria Now Joined By Russian Airstrikes
The Syrian Civil Defense reported today that 11 people, including a woman and her child, have been killed and six others injured, after Syrian regime forces shelled the town of Ibleen in southern Idlib. The shelling was part of a series of continued artillery attacks on the southern Jabal-al-Zawiya area of the rebel-held governorate and neighbouring northwest Hama that have been ongoing since 6 June, with towns and agricultural land targeted.

Russian airstrikes have now been reported as well, again targeting Jabal-al-Zawiya. Abu Khalid al-Shami, military spokesperson for the Hayat Tahrir al-Sham jihadist group, has been reported killed alongside military media chief Abu Musab and senior HTS commander Moataz al-Nasr in one such airstrike in Ibleen. Unconfirmed reports claim that the three had attempted to render aid to civilians whose vehicle had been hit, only for their motorcycle to be targeted in an apparent "double tap" attack.

Additionally, weapon fragments found following an artillery attack by regime forces on the Abrar refugee camp yesterday appear to match fragments left behind by Russian Krasnopol laser-guided artillery shells. The use of precision guided munitions suggests a deliberate selection of targets by regime forces for bombardment, with a mosque and school in the camp specifically picked out for destruction.

In response to the airstrikes and continued shelling, rebel forces and Turkish troops deployed in Idlib have begun retaliating with artillery fire on regime positions. Meanwhile, civilians residing in Jabal-al-Zawiya have begun fleeing north, towards the Idlib-Turkey border, to escape the bombardment.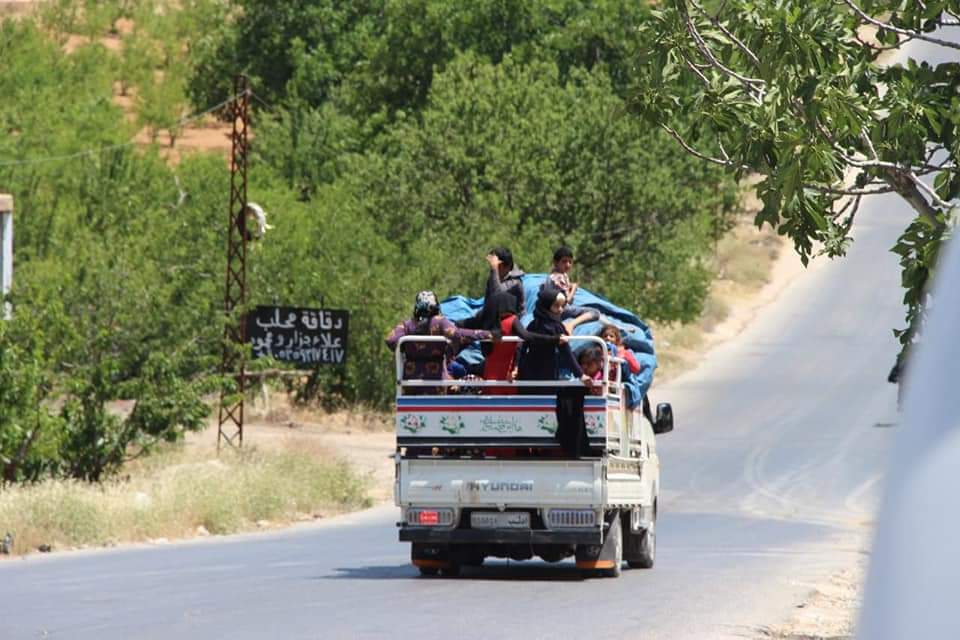 The timing of the shelling and its targeting of agricultural land not held by regime forces strongly suggest that once more, regime forces are seeking to deny crops to civilians in rebel-held territory as the harvesting season begins. Additionally, this comes shortly before a summit between US President Joe Biden and Russian President Vladmir Putin next week, with reports suggesting that Biden seeks to personally pressure Putin into expanding aid deliveries into rebel-held territory. Russia has hinted that it is again seeking to close cross-border aid deliveries altogether when the mandate goes up for renewal at the UN Security Council in July, after successfully leaving the Bab-al-Hawa crossing from Idlib to Turkey the sole cross-border aid crossing into Syria as a compromise, following its veto of the aid mandate last year.