IRIS Kharg Burns And Sinks Unexpectedly in Strait of Hormuz
The Iranian oiler IRIS Kharg sank on the morning of the 2 June as a result of a fire on board the ship. The casualties remain unknown, yet various media outlets claim that Kharg's crew was rescued. The ship sank in the Strait of Hormuz, which is one of the busiest trade nodes in the World. Earlier this year Iran lost the SM Saviz, possibly as the result of an Israeli covert operation.
IRIS Kharg was the second largest ship in the Iran Navy, launched in 1977, it was able to extend the operational range of smaller vessels due to its replenishment at sea (RAS) capability. The Kharg completed its last refit in 2016, and was also equipped with SH-3 Sea King helicopters that could provide anti-submarine warfare (ASW) capabilities to the oiler. The Kharg was a significant strategic asset in the Persian Gulf, especially as Iran has again begun to harass US Navy vessels in the region. It's airborne ASW capabilities would also have been useful as the US Navy has increased its submarine activity in the area in the last 12 months.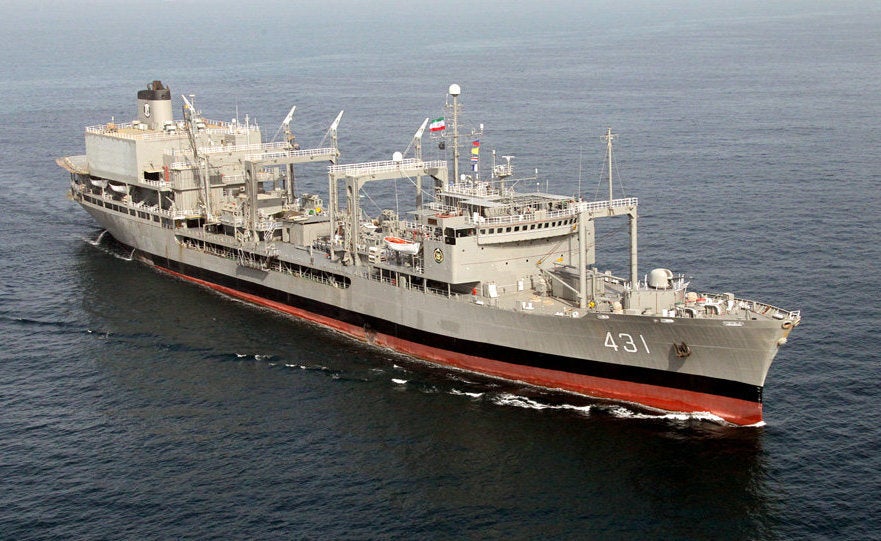 Besides its military role, Kharg was also used as a regular oiler. Incidentally, a pair of Iranian navy ships, including the Makaran are believed to be bound for Venezuela – laden with fast patrol boats. The unexpected sinking of the Kharg in the Hormuz Strait invites speculations over a possible attack conducted by the Israel. As yet, however, there have been no allegations, by the Iranian government, of such actions being perpetrated by Israel.
The Iranian government have not commented on the sinking at the time of writing though Iranian state media have suggested the fire was the result of a fault with one of the ship's systems. The fire may have been could been the result of an accident and the result of negligence on board the vessel, the Iranian Navy's safety record is not stellar. In May 2020, Iran lost one of its ships during regular navy drills in the Persian Gulf after a blue-on-blue incident resulting in the death of 19 sailors.

Cover Picture provided by Hossein Zohrevand, under CC-BY 4.0 International