Elbit Systems Awarded $1.65 Billion Contract To Operate Greek International Flight Training Center
Elbit Systems announced 18 March, that it had been awarded a contract for the establishment and operation of the International Flight Training Center of the Hellenic Air Force, as part of the biggest defense agreement to date between the Israeli Ministry of Defense and the Hellenic Ministry of National Defense. The contract, valued at approximately $1.65 billion, will be performed over a time period of approximately 20 years, and will include price indexation.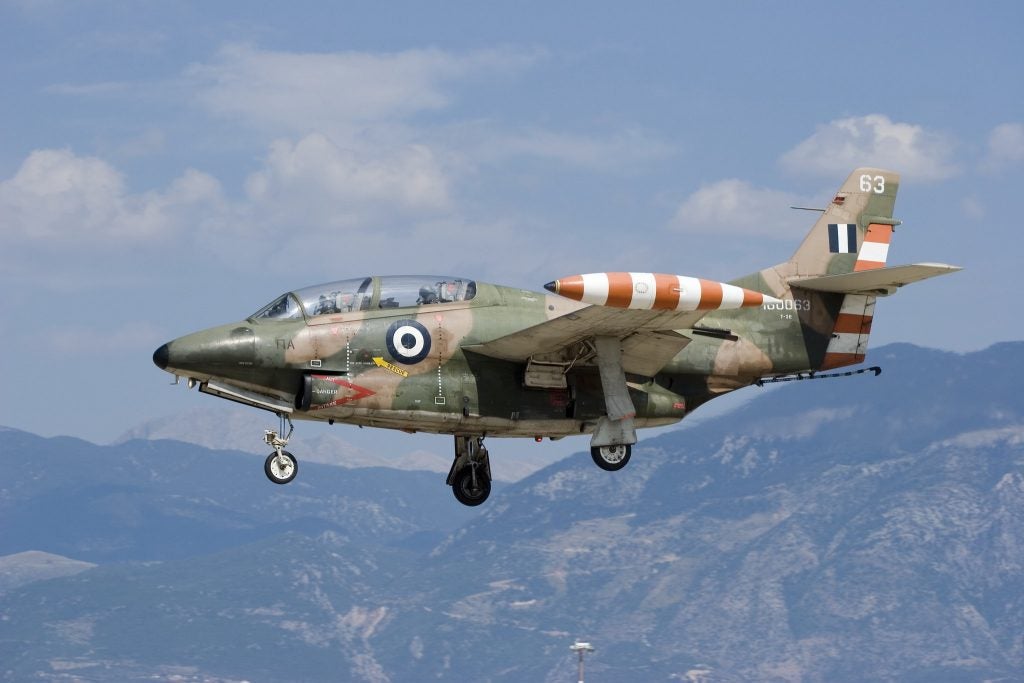 As part of the contract, Elbit will be supplying the Hellenic Air Force with "dozens" of Leonardo M-346 advanced trainers, finally replacing the Hellenic Air Force's ageing T-2E Buckeye advanced trainers and ending the stalwart type's over 40 years of service with its final operator. Elbit will also handle maintenance for the M-346s and the Hellenic Air Force's current T-6 Texan II basic trainers for the contract's full 20 year duration. In addition to the new aircraft and maintenance for the existing aircraft, Elbit will install its latest advanced Embedded Virtual Avionics (EVA) on the trainer fleet, in addition to networked flight simulators, an array of Ground-Based Training Stations (GBTS), and command and control systems to facilitate efficient management of the flight training program.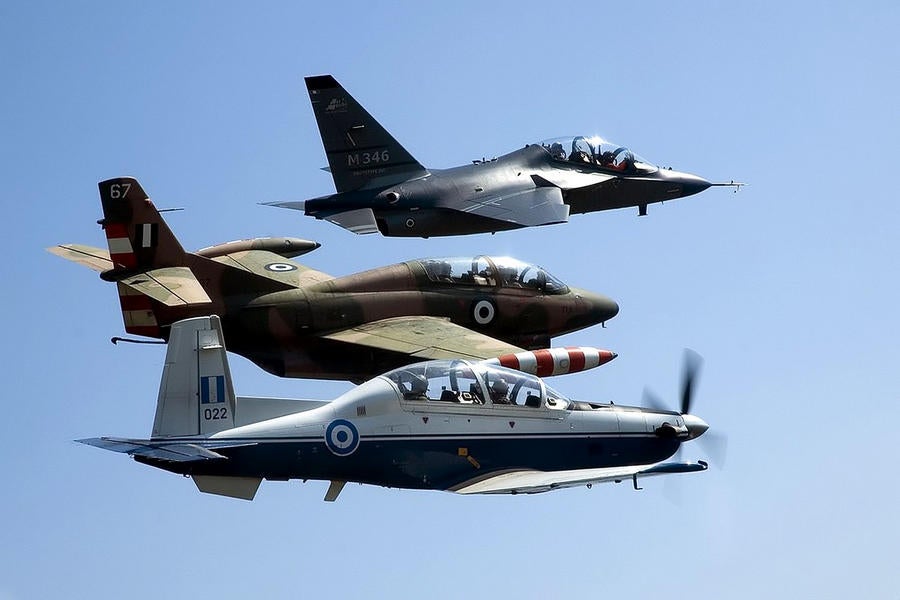 In the press release announcing the contract signing, Bezhalel (Butzi) Machlis, President and CEO of Elbit Systems said:
"We are honored to have been awarded this contract to provide such an important capability to the Hellenic Air Force. This contract award attests to the leading position we hold in the area of pilot's training solutions, providing tested know-how and proven technologies that improve operational readiness while reducing costs."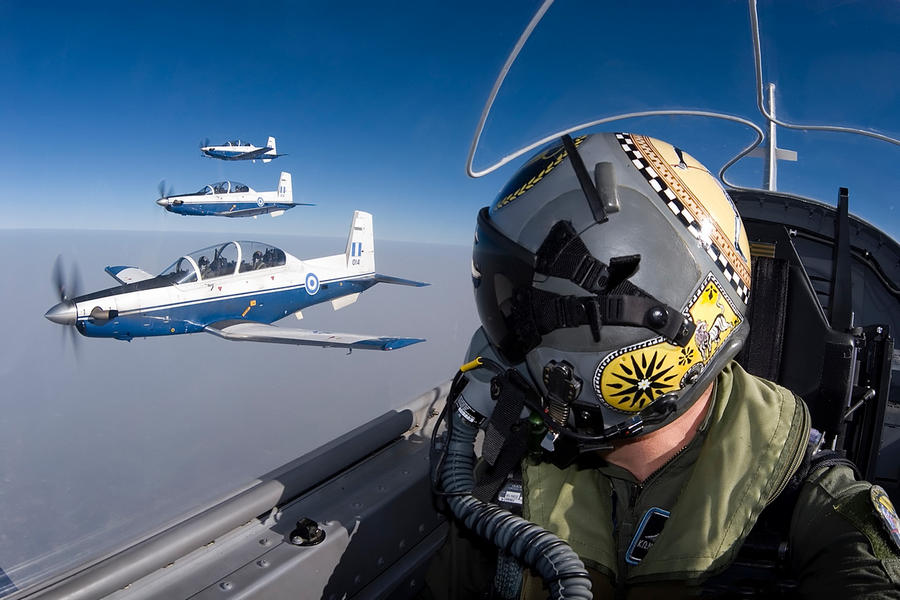 In the Israeli Ministry of Defense press release, Israeli Defense Minister Benny Gantz thanked his Greek counterpart Nikolaos Panagiotopoulos for helping to advance the Israeli proposal, saying:

"I am certain that (the training program) will upgrade the capabilities and strengthen the economies of Israel and Greece and thus the partnership between our two countries will deepen on the defense, economic and political levels."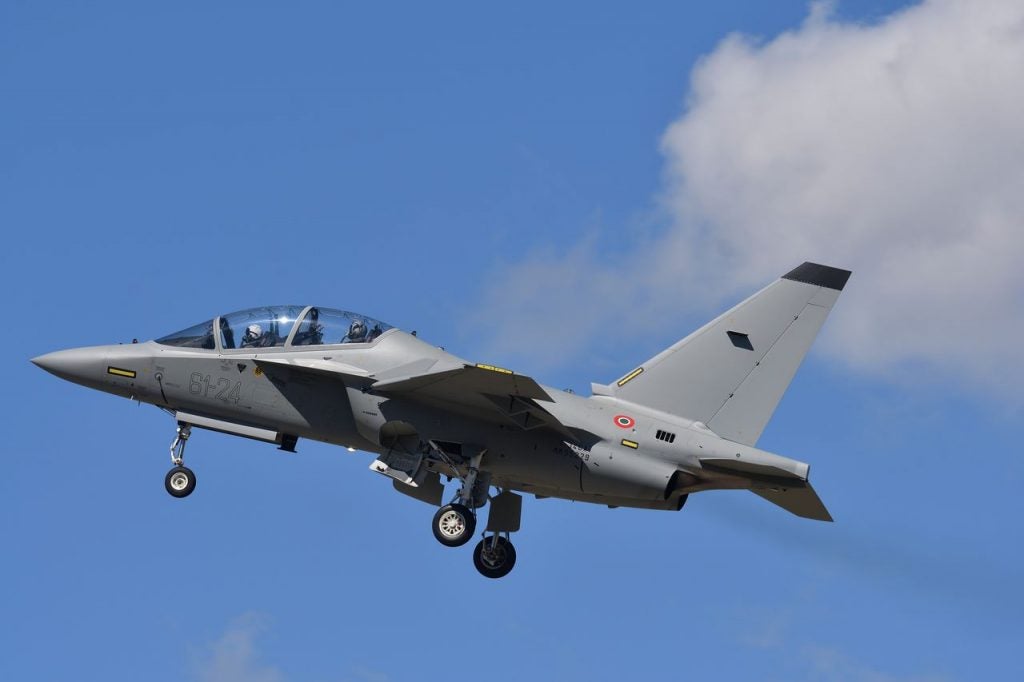 Elbit Systems had been competing against Canada's CAE for the contract to upgrade the Hellenic Air Force's training capabilities. The Hellenic Air Force has been seeking to modernize its pilot training program for some time, and with its signing for ex-French Air Force Rafales and interest in even more advanced aircraft like the F-35, the need for an advanced trainer on the same technological level as the tip of the Hellenic Air Force's spear is as acute as ever.