Taiwan Launches ROCS Yu Shan Landing Platform Dock
Taiwan's first indigenous landing platform dock was christened and launched yesterday at CSBC Corporation, Taiwan's Kaohsiung shipyard. The ceremony was attended by senior government officials including President Tsai Ing-wen, Secretary-General of the National Security Council Ku Li-hsiung , Minister of Defense Chiu Kuo-cheng and Commander of the Navy Admiral Liu Chih-pin.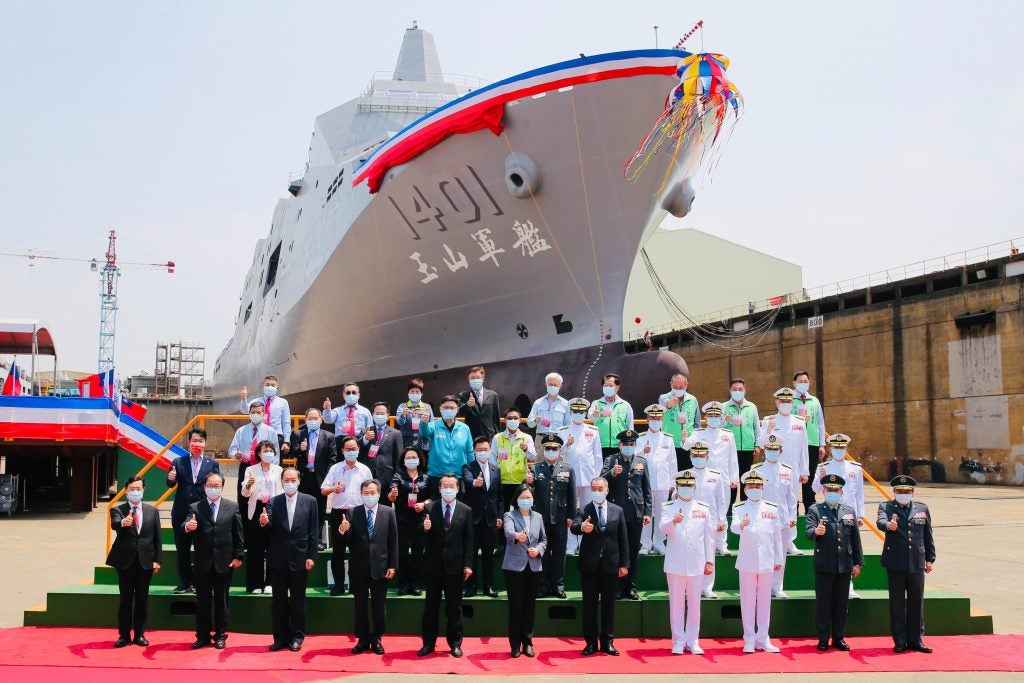 In her speech at the ceremony, President Tsai expressed joy at being able to return to CSBC's Kaohsiung shipyard for the christening and launch of the ROCS Yu Shan, after previously attending the groundbreaking ceremony for submarine construction facilities there in November. She thanked CSBC, the National Chung Shan Institute of Science and Technology, and the Navy for their efforts in furthering indigenous ship design and construction.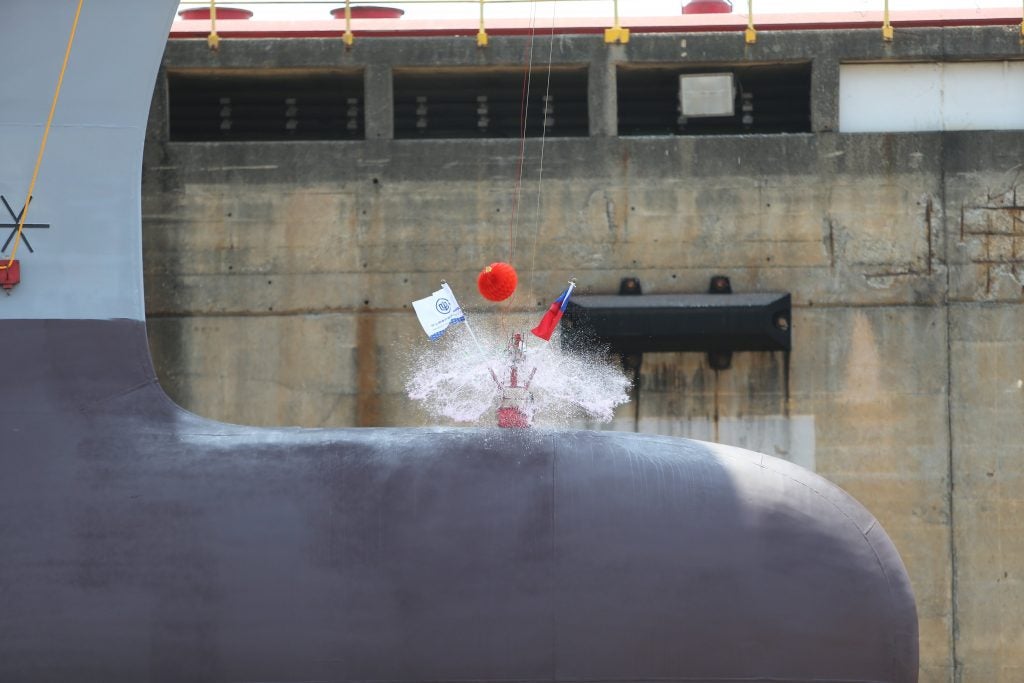 She continued by noting that in addition to being the first amphibious ship operated by the Republic of China Navy to displace over 10,000 tons, the ROCS Yu Shan was designed specifically to meet Taiwanese requirements, achieving yet another milestone for indigenous warship design. She hoped that the ROCS Yu Shan would be able to further enhance the ROC Navy's capabilities to defend Taiwan.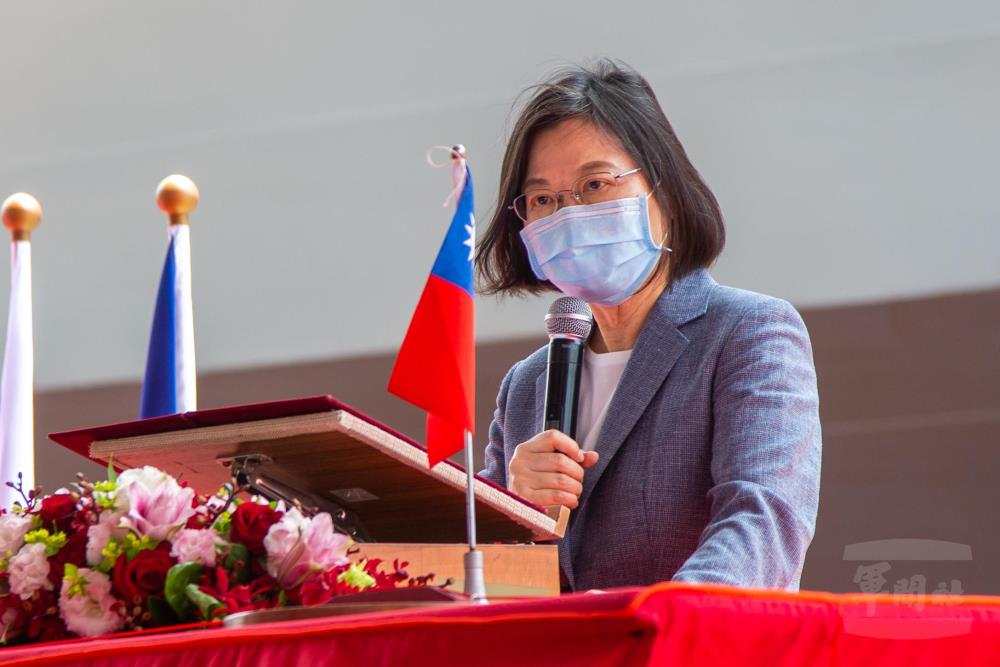 The ROCS Yu Shan is not the first ROC Navy ship to be named after Taiwan's tallest peak. According to President Tsai, this not only represents the continuation of naval tradition, but also the Taiwanese military's willingness to rise to any challenge and overcome any difficulty. She added that as long as the military and civilians remain united, any difficulty they face can be overcome.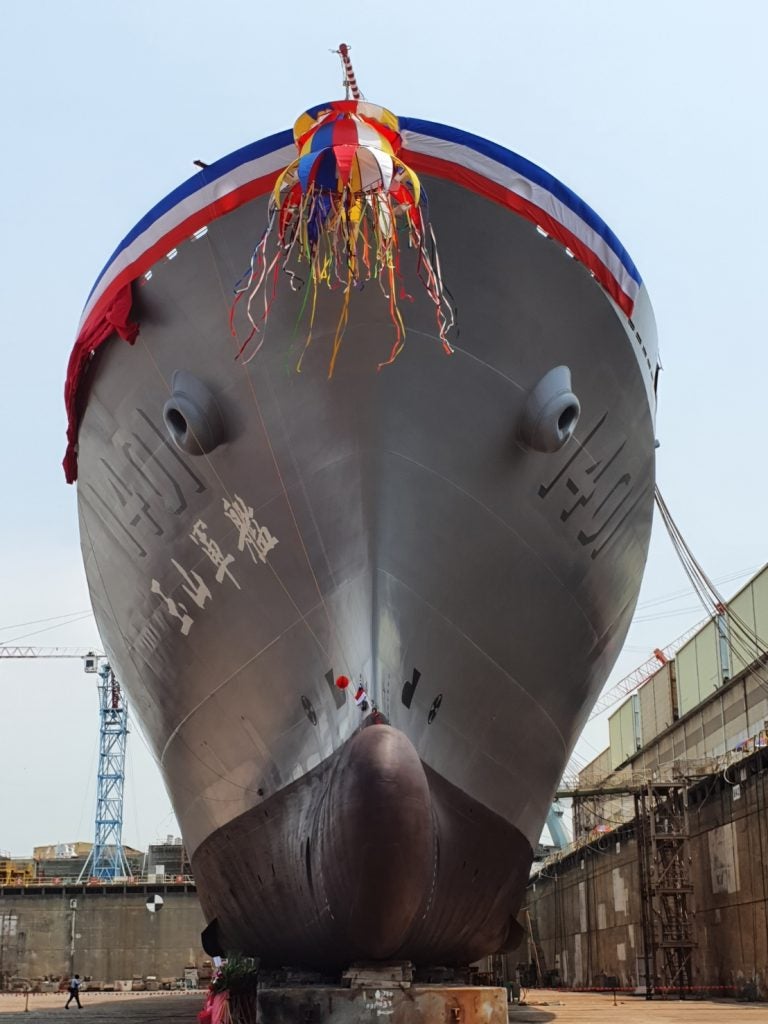 According to the ROC Navy, ROCS Yu Shan's name also represents the willingness of the ship's complement of marines to overcome obstacles as they make the slogan of "peacetime disaster relief and combat readiness for war" a reality, in addition to representing the Navy's pursuit of excellence in the face of hardship. They added that as a key part of Taiwan's program to indigenize military industry, the Navy is continuing to take no chances with its risk management of ROCS Yu Shan's construction program (estimated to be worth TWD 4.635 billion or USD 162.7 million) to ensure its delivery next year on time, on budget, and on spec.

Once in service, the ROCS Yu Shan will replace the ROCS Hsu Hai dock landing ship, which first entered service with the US Navy as the USS Pensacola in 1971, before being transferred to Taiwan in 1999.