Space Force Reveals Space Systems Command Organization
On 8 April, the US Space Force revealed the planned organization of its new Space Systems Command (SSC). Once conditions are met, including the nomination of a SSC Commander by the President and their confirmation by the Senate, the Command is expected to stand up in summer 2021 at Los Angeles Air Force Base in California. The Space and Missile Systems Center there will be re-designated as Space Systems Command Headquarters.
Last year, the Space Force revealed that it plans to organize three missions-focused field commands: Space Operations Command, Space Systems Command, and Space Training and Readiness Command. The first two are to be commanded by a Lieutenant General (three stars; O-9) while the last by a Major General (two stars; O-8). Space Operations Command was stood up in October while Space Training and Readiness Command remains to be organized.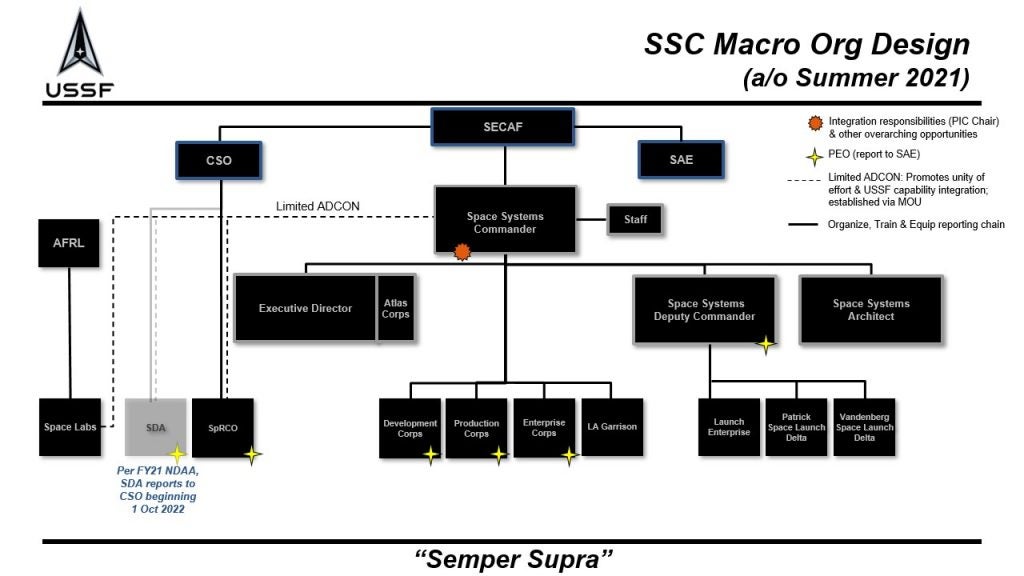 A June release by the Space Force detailed the role of the SSC:
"SSC will be responsible for developing, acquiring, and fielding lethal and resilient space capabilities for warfighters. Additionally, SSC will be responsible for launch, developmental testing, on-orbit checkout, and sustainment and maintenance of USSF space systems, as well as oversight of USSF science and technology activities. Acquisition and development organizations to include the Space and Missile Systems Center, the Commercial Satellite Communications Office, and program offices of space systems transferring to USSF from other DoD organizations will form the building blocks of the new command, which will be built out in the months to come."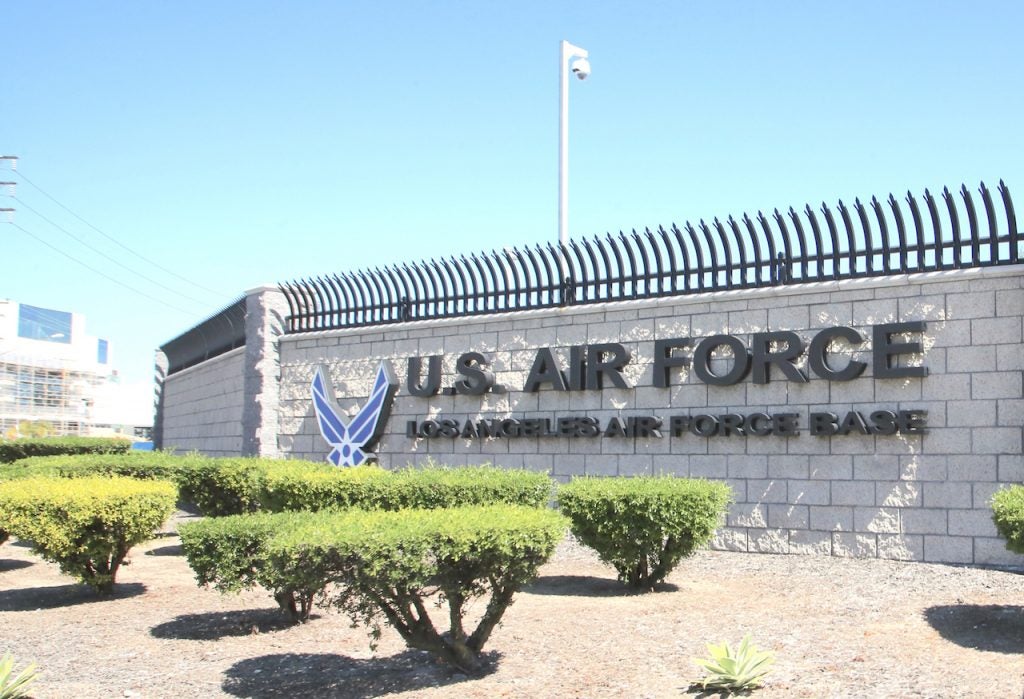 The establishment of the command will se a number of units being re-designated or realigned from the Air Force to the Space Force. Some examples include:
"The 30th Space Wing at Vandenberg AFB, California, will be re-designated as Space Launch Delta 30 and the 45th Space Wing at Patrick Space Force Base, Florida, will be re-designated as SLD 45. SLD 30 and SLD 45 and their respective subordinate units will realign from under Space Operations Command to SSC."
"The Strategic Warning and Surveillance Systems Division will transfer from Air Force Life Cycle Management Center to SSC. The Division is the program office for ground-based radars, missile warning, space domain awareness, missile defense systems, and shared early warning capabilities."
"The 61st Air Base Group at LAAFB is projected to be re-designated as the Los Angeles Garrison, aligned under SSC."
As the Space Force expands its capabilities, it is also expanding ties with allies. Just recently, the US Space Command signed a liaison officer agreement with the JASDF.