AFSOC's Newest A-29 Debuted In WW2 Air Commando Scheme
Sierra Nevada Corporation yesterday released photographs of the second of three A-29 Super Tucanos ordered by US Air Force Special Operations Command. While the aircraft is still being modified at the company's Centennial, Colorado facility after arriving there on 23 February, it now dons a livery of five white stripes over olive drab upper surfaces, referencing the iconic stripes worn by the aircraft of the USAAF's 1st Air Commando Group.

Sierra Nevada Corporation (SNC) is under contract to deliver three A-29s to Air Force Special Operations Command for the Combat Aviation Advisor (CAA) mission, which trains partner nation air forces on counterinsurgency aircraft like the A-29. SNC is currently modifying the first two aircraft for the mission, while the third aircraft is under assembly by partner Embraer at its Jacksonville, Florida facilities. In addition to the three aircraft to be delivered this year, the companies will provide AFSOC with ground support equipment, pilot training inclusive of difference training and instructor pilot upgrade training, contractor logistics support, spares, and sustainment for the mission.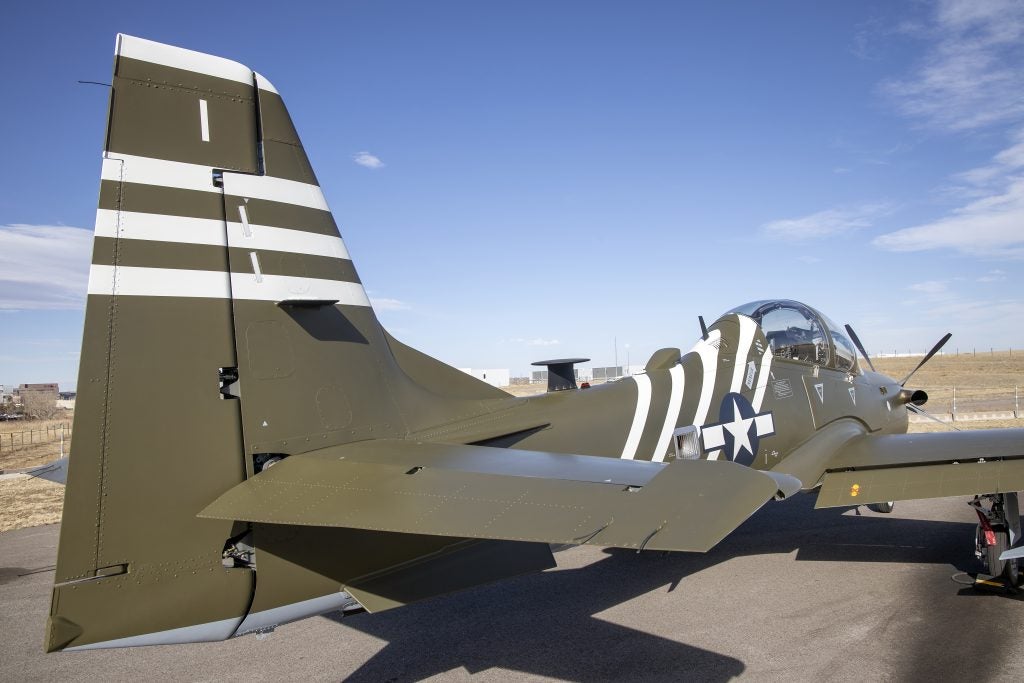 The five white stripes were used by the 1st Air Commando Group to easily identify its aircraft, which were operating in support of the Chindits, far behind enemy lines in central Burma during World War 2. The five stripes represented the five operational sections of Project 9, the initial name of what would become known as the 5318th Provisional Air Unit and then the 1st Air Commando Group.

The five sections were:

Fighters (P-51 Mustangs and P-47 Thunderbolts)
Bombers (B-25 Mitchells)
Air transport (C-47 Skytrains/ Dakotas and UC-64 Norseman cargo planes )
Gliders (CG-4 Hadrians)
Liaison aircraft (L-1 Vigilant and L-5 Sentinel light utility planes)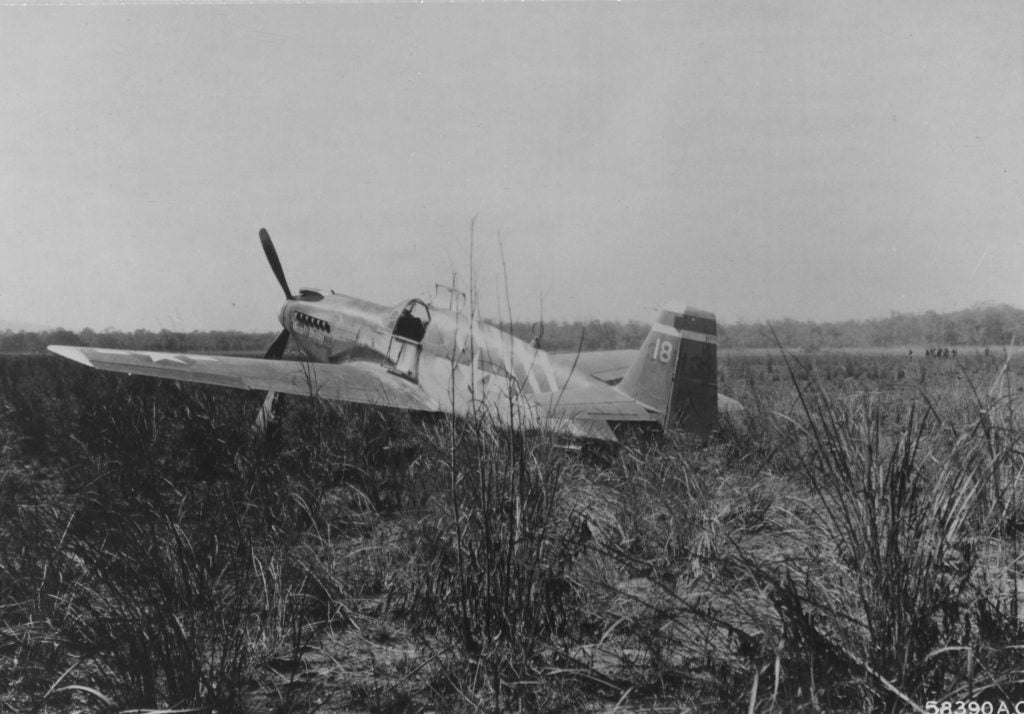 US Air Force Special Operations Command's 1st Special Operations Wing continues the heritage of the 1st Commando Air Group, with the meaning of the five stripes said to be something "which should never be lost in Air Force Special Operations Command culture".