Myanmar's Military Declares Martial Law In Yangon Townships
Myanmar's ruling military junta has declared martial law in six townships of Myanmar's economic hub, after security forces killed at least 44 protesters in a crackdown on protests on Sunday.

State broadcaster MRTV stated today that the Yangon townships of North Dagon, South Dagon, Dagon Seikkan and North Okkalapa have been put under martial law. This follows initial announcements late on Sunday that the industrial townships of Hlaing Thar Yar and neighboring Shwepyitha would be subject to martial law, with protesters arrested in the townships to be subject to military trials.

The declaration of martial law comes after Hlaingthaya recorded the highest share of Sunday's death toll, with a doctor stating to Reuters that at least 37 protesters in the area had been killed. Chinese media claims that Chinese-owned factories in the townships had been set ablaze on Sunday. While it was not immediately clear as to who the perpetrators were, with no individuals or groups claiming responsibility, a Chinese worker at one of the factories is said to have accused security forces of starting the fires.

Reuters' sources report that the Myanmar military has ordered the blocking of cellular internet access, with NetBlocks reporting that the blocking is nationwide. While landline internet remains accessible albeit shut down overnight, protesters had used their mobile phones to livestream protests, providing photo and video evidence of the junta's crackdown. Activists have since warned that their telecommunications company sources have informed them that even landline internet will be cut off in the near future.

The restriction on cellular internet also forced the postponing of Aung San Suu Kyi's virtual court hearing, with her lawyer, Khin Maung Zaw, saying that the session could not be held due to the outage. After deposing her in the coup and placing her under house arrest, the Tatmadaw has charged her with a variety of offenses, including the illegal importation of walkie-talkie radios, infringing coronavirus protocols and an additional charge of accepting illegal payments last week.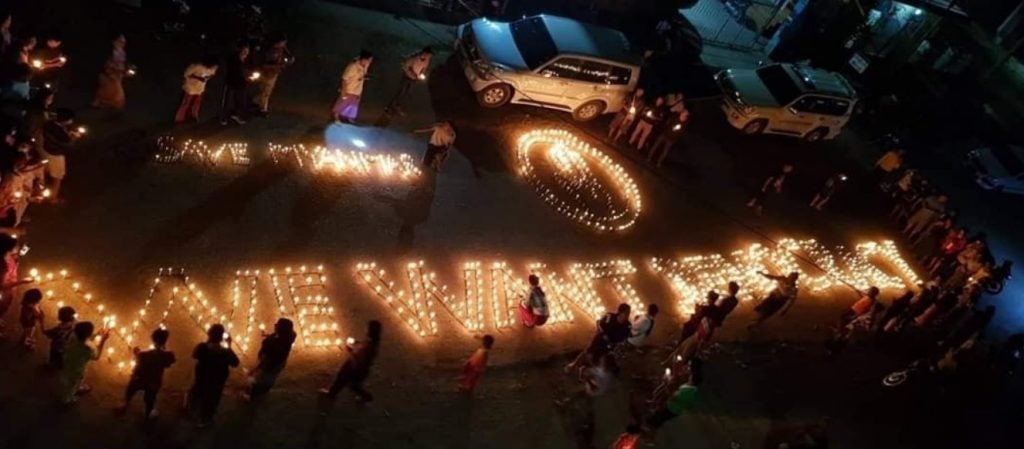 While Myanmar's ambassador to the United Nations Kyaw Moe Tun has urged the international community to do more about the crackdown, odds of United Nations action remain low in the face of ever growing evidence of killings and arbitrary detentions presented by its own special envoy and special rapporteur, owing to China's previous moves to block the issuance of Security Council statements condemning the coup and the subsequent crackdown on protests.