The US Air Force's First F-15EX Touches Down At Eglin Air Force Base
The US Air Force's first F-15EX arrived at its new home base of Eglin Air Force Base yesterday, a day after it was formally accepted at Boeing's St. Louis production facility.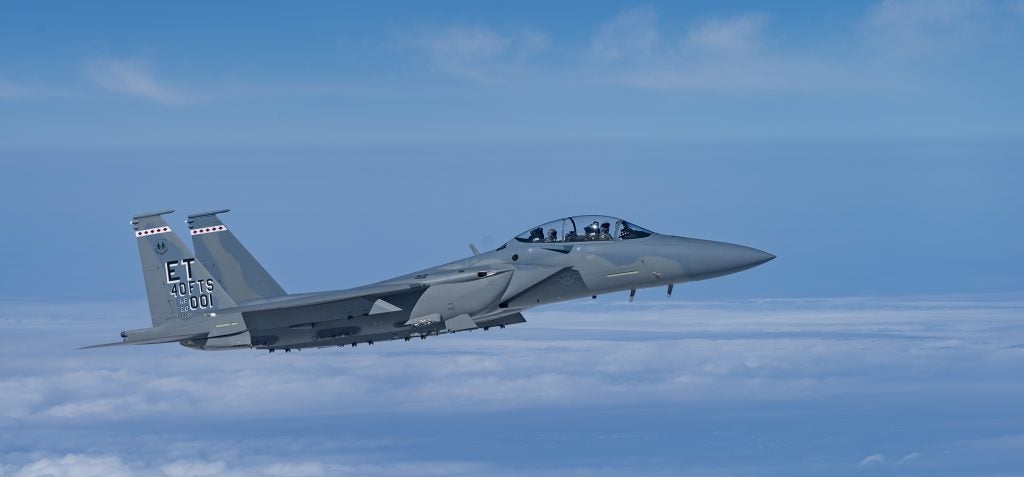 EX1 was piloted on its delivery flight by Lt. Col. Richard "Tac" Turner, commander of the 40th Flight Test Squadron, and Lt. Col. Jacob "Duke" Lindaman, commander of 85th Test & Evaluation Squadron. EX1 will be flown by the 40th Flight Test Squadron for testing, while EX2 will be flown by the 85th Test & Evaluation Squadron once it is delivered by the end of April. The remaining six F-15Es in Lot 1 will be delivered by 2023. According to the US Air Force, the F-15EX will undergo developmental and operational testing simultaneously, with testing expedited through use of previous testing data from F-15 foreign military sales variants and U.S.-only subsystems and Operational Flight Program software.

"This is a big moment for the Air Force," said Col. Sean Dorey, F-15EX program manager with the Air Force Life Cycle Management Center's Fighters and Advanced Aircraft Directorate, responsible for the acquisition, modernization and sustainment of the aircraft. "With its large weapons capacity, digital backbone, and open architecture, the F-15EX will be a key element of our tactical fighter fleet and complement 5th-generation assets. In addition, it's capable of carrying hypersonic weapons, giving it a niche role in future near-peer conflicts."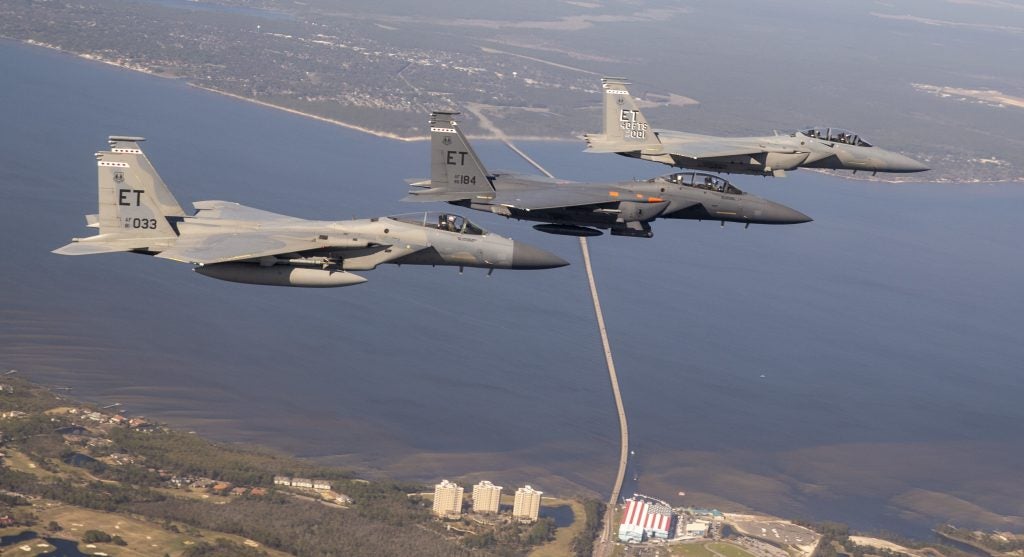 Boeing had previously touted the F-15EX and its conceptual predecessors' capabilities as a "missile truck", including trade show display models of F-15EXs with hypersonic weapons, but this is the first time the US Air Force has acknowledged the use case for F-15EX as a hypersonic weapon delivery platform. However, there are no publicly acknowledged hypersonic weapons that are capable of being carried by an F-15EX, with AGM-183 ARRW carriage remaining in the realm of the hypothetical.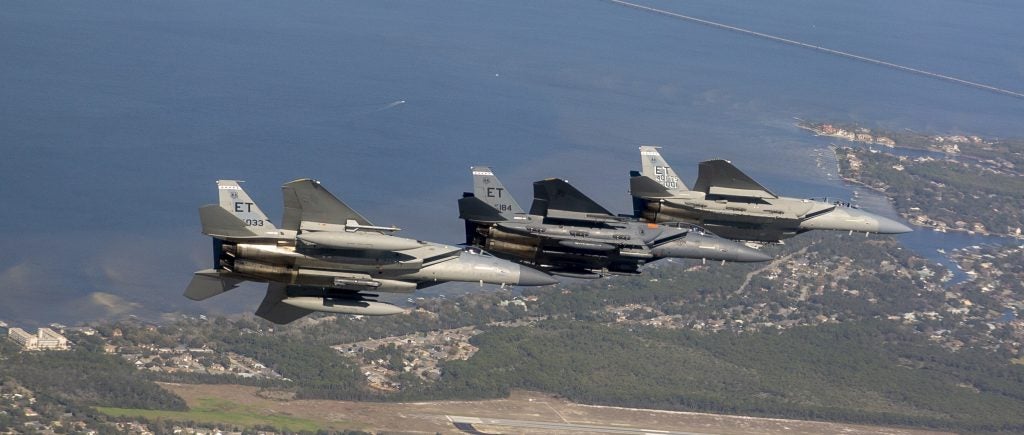 "It has taken a team effort to get to this point," added Dorey. "I'm extremely proud of the Team, to include members of the Propulsion Directorate, Simulators Program Office, Air Combat Command, Air National Guard, Air Force Materiel Command, Defense Contract Management Agency, the Air Staff, and our industry partners for achieving this first aircraft delivery milestone."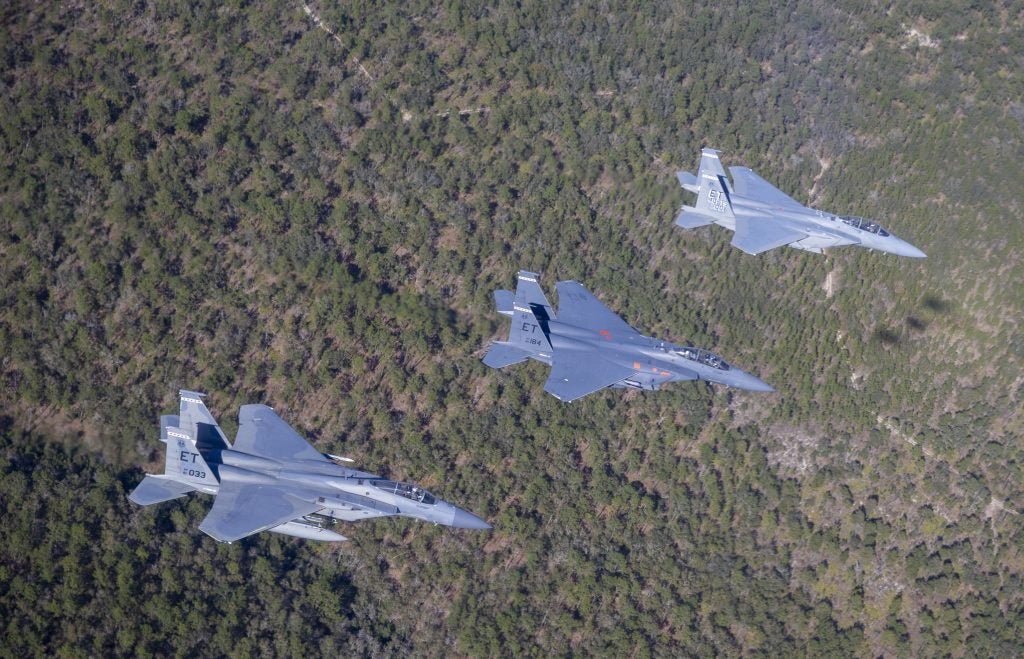 "I commend the dedicated efforts of the entire team for bringing this platform online in record time and in the middle of a global pandemic," said Gen. Arnold W. Bunch Jr., Commander of Air Force Materiel Command. "With its open mission systems architecture and weapons capacity, the F-15EX will provide an outstanding capability for our nation for years to come."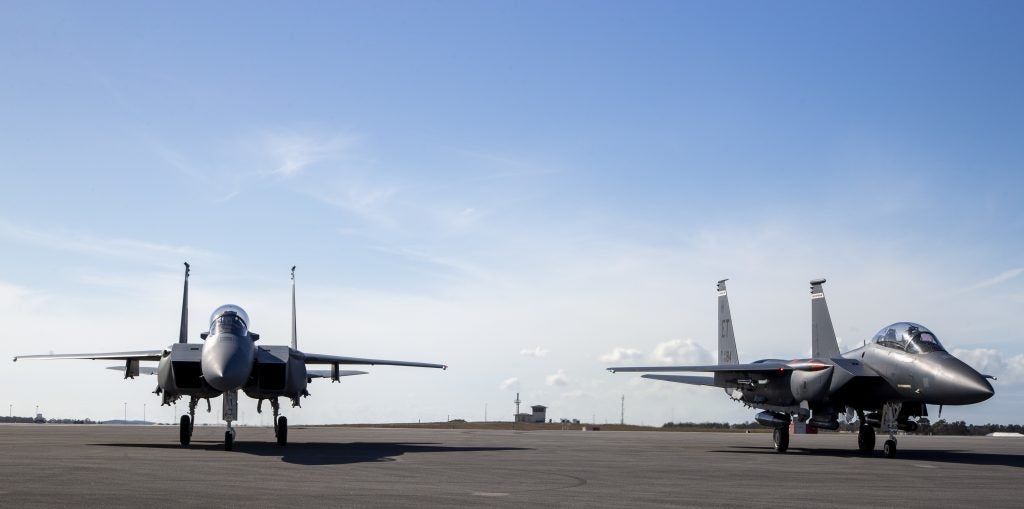 According to the Air Force, F-15EXs in Lots 2 and 3 are on track for delivery to the 173rd Wing at Kingsley Field, the current F-15C/D training school that will transition to the F-15EX upon their delivery in FY2024; and the 142nd Wing at Portland Air National Guard Base, which will be the first operational F-15EX unit after receiving its aircraft in FY2025.