Belgium Grounds Its F-16s For Fleet-Wide Engine Inspections
The Belgian Ministry of Defence yesterday announced the grounding of the Belgian Air Force's entire F-16 fleet for engine inspections. The grounding follows the discovery that "several" engines installed in Belgian F-16s appear to have similar defects to those found in the engine of an F-16 that made an emergency landing in February, following an engine malfunction during takeoff.

According to the investigation by the Belgian Ministry of Defence's Flight Safety Board, the F-16 involved in the February 11 incident experienced a nozzle burn through, where a materials failure resulted in several engine components starting to melt or dissolve following exposure to high temperatures. Following a safe landing at the F-16's home base of Florennes Air Force Base, the engine was removed and sent to Patria BEC, the maintenance contractor for Belgium's F-16 fleet. An investigation was started, with the Royal Danish Air Force, Royal Netherlands Air Force and Royal Norwegian Air Force (the other three members of the European Participating Air Forces, the first NATO F-16 operators) notified alongside the US Air Force, engine makers Pratt & Whitney and original aircraft manufacturer Lockheed Martin.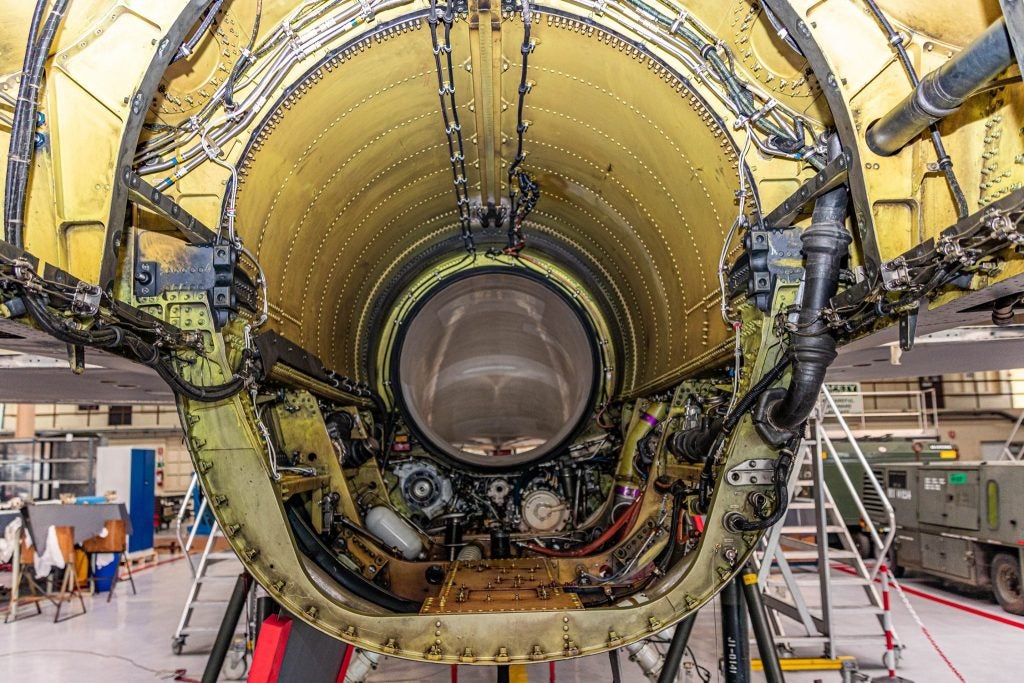 Investigators noticed that the engine involved experienced a problem with its hinge pin. A "thorough" check of the other engines found that a "significant" amount of Belgian engines are displaying similar issues. Following consultations with Pratt & Whitney and Lockheed Martin, the decision was made to immediately ground the entire fleet of approximately 43 active aircraft for inspections "as soon as possible". Pratt & Whitney, Lockheed Martin and the US Air Force are said to be taking "immediate corrective actions" on the affected engines.

While repair work is estimated to take around five working days per engine, the Ministry of Defence says that there is currently a shortage of appropriate spare parts for the work. However, the F-16s tasked with Quick Reaction Alert duties for Belgium and the Netherlands will remain operational, being prioritized for installation of replacement engines. Investigations by other air forces into whether their F-16s are similarly afflicted are ongoing as well.