Biden Orders Review of Key US Supply Chains
On Wednesday, President Biden signed a new executive order calling for a 100 day review of critical US supply chains in order to find vulnerabilities. This primarily includes items relevant to defense and public health and safety such as medical supplies, large capacity batteries, rare earth minerals and semiconductors.
The order stated that:
"The United States needs resilient, diverse, and secure supply chains to ensure our economic prosperity and national security. Pandemics and other biological threats, cyber-attacks, climate shocks and extreme weather events, terrorist attacks, geopolitical and economic competition, and other conditions can reduce critical manufacturing capacity and the availability and integrity of critical goods, products, and services."
The president put it more succinctly while talking to the press:
"We shouldn't have to rely on a foreign country, especially one that doesn't share our interests, our values, in order to protect and provide for our people in the middle of a national emergency."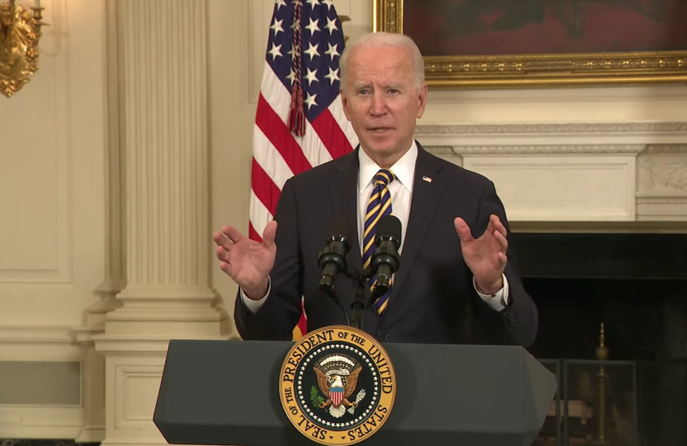 The move comes among increasing worry that US supply chains may be vulnerable due to a reliance on competitors such as China. Even if alternate sources may be found in the weeks or months which follow the loss of access to a significant source of a given item, the temporary complications could be significant and especially so if they come at a time of heightened need for said good. The pandemic has already demonstrated this in practice when reliance on Chinese products lead to shortages in basic supplies such as masks among US health professionals early last year.
To no one's surprise, the PRC was critical of Biden's recent move whose official statements attacked the plan to strengthen supply chains as an unrealistic attempt at decoupling. It is worth noting that China was not directly mentioned in the order or relevant official statements and releases even if the order is clearly aimed at it.