USAF Beginning Construction of SHiELD Aircraft Self Defence Laser Pod Prototype
The Air Force Research Laboratory (AFRL) has announced that they are preparing to begin assembly of their new Self-Protect High Energy Laser Demonstrator (SHiELD). The first major component of the new system is to be delivered this month, with the remaining two subsystems set to be delivered later this year.
The SHiELD program is developing a directed energy laser system that will be pod mounted and provide protection to aircraft against surface-to-air (SAM) and air-to-air (AAM) missiles. In short, the laser pod will shoot down incoming missiles before they hit the aircraft carrying a SHiELD pod.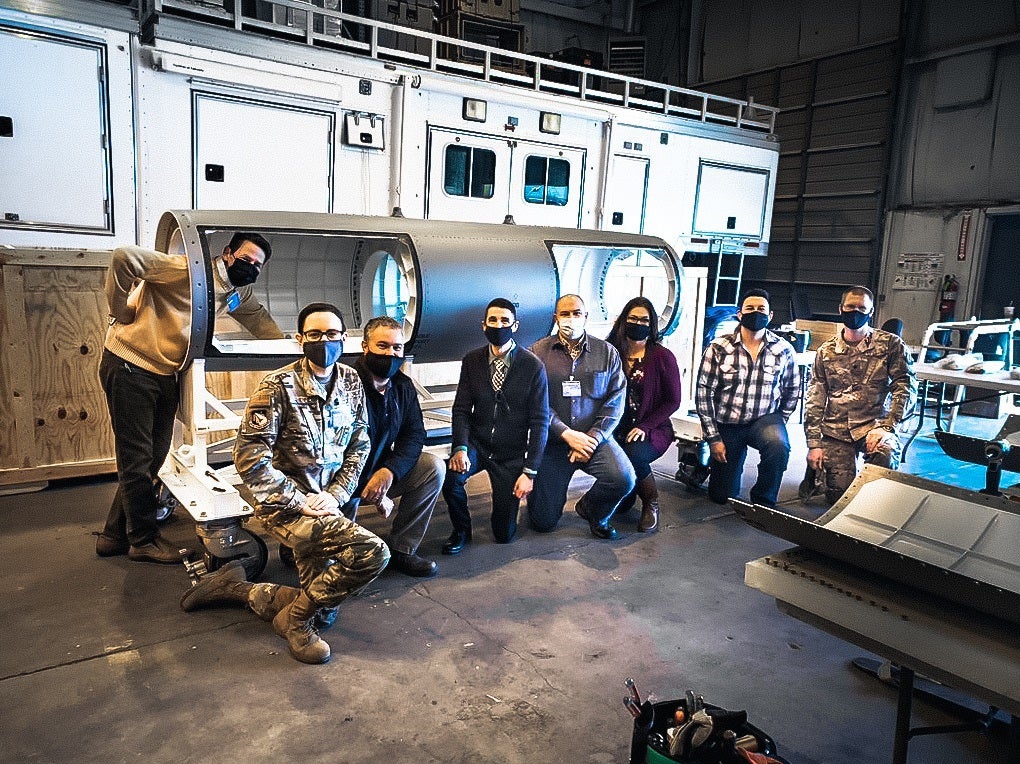 With the assembly of the pod, the team at AFRL will begin integration of the complete system, to include pod, laser, and beam control, and signals an end to the development and production stage of these important subsystems. Dr. Jeff Heggemeier, SHiELD program manager, said that:
"Over the last five years we have worked side-by-side with Lockheed Martin, Boeing and Northrop Grumman, advancing the technology that would make this system work. To finally have the subsystems in the lab, will be a huge step forward in seeing the system to completion."
The technical challenges to be overcome before SHiELD is a fieldable solution are still huge, though over the last two years the team has achieved remarkable advances. These included successfully flying an F-15 with the laser test pod attached and the successful shoot-down of air-launched missiles using a ground-based system configured to represent the laser system's self-protect aspects. Heggemeier added that:
"These are hard problems we are solving. Imagine the disturbances and stresses – wind speeds, turbulence, and quick aircraft maneuvers that a laser system would have to perform under. We had to solve those challenges first—and that took time."
AFRL state that these demonstrations show that SHiELD will be a "game changer for our warfighters. The ability to shoot down missiles in flight, and operate in denied environments, increases the advantage we have over our adversaries."
The laser and beam control subsystem are scheduled for delivery in July, at which point the prototype will be assembled fully and begin bench testing. A full system test of the SHiELD prototype is expected in 2023/4.