USAF's Laser SHiELD Successfully Destroys Missiles
The US Air Force have announced that their Self-Protect High Energy Laser Demonstrator or 'SHiELD' has successfully downed multiple air launched missiles in flight.
The Advanced Technology Demonstration Program milestone was reached on 23 April. The type of air launched missiles that SHiELD destroyed has not been disclosed. The project began back in 2017 and is led by the Air Force Research Laboratory (AFRL). SHiELD aims to develop a defensive laser pod for aircraft including fighters, which will be able to engage and neutralise
surface-to-air (SAM) and air-to-air (AAM) missiles.
Dr. Kelly Hammett, the director of AFRL's Directed Energy Directorate, said in an Air Force release that "this critical demonstration shows that our directed energy systems are on track to be a game changer for our warfighters."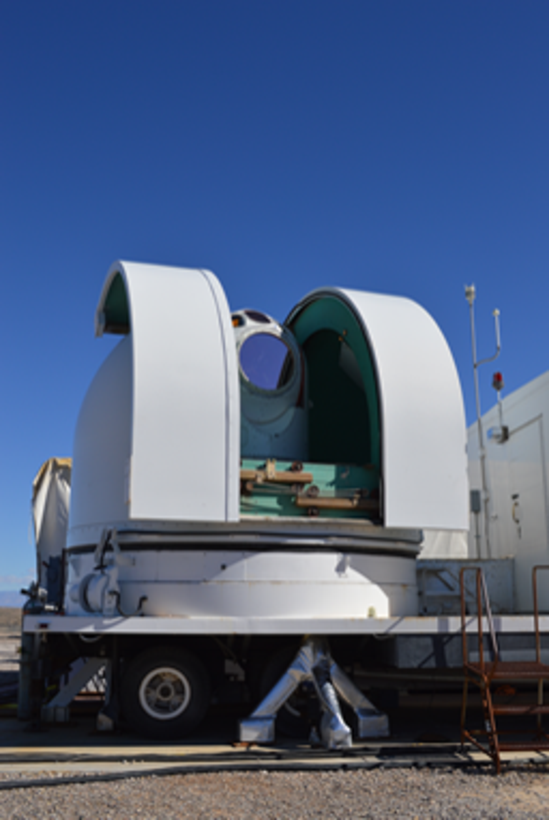 The testing took place at the Air Force's High Energy Laser System Test Facility at White Sands Missile Range. Firing from the ground the SHiELD
Demonstrator Laser Weapon System (DLWS) destroyed several air launched missiles in flight. The Air Force says: "the demonstration is an important step of the SHiELD system development, by validating laser effectiveness against the target missiles. The final SHiELD system, however, will be much smaller and lighter, as well as ruggedized for an airborne environment."
Major General William Cooley, AFRL's commanding officer, said:
"The successful test is a big step ahead for directed energy systems and protection against adversarial threats. The ability to shoot down missiles with speed of light technology will enable air operation in denied environments. I am proud of the AFRL team advancing our Air Force's directed energy capability."
While High Energy Laser tech and directed energy weapons continue to evolve and their performance improve we are still a number of years away from smaller deployable weapons which could be carried by fighters. Naval and land-based weapon systems also continue to evolve with a number of nations experimenting with the technology including the UK and China – who tested an anti-missile laser in April. The US Air Force consider the laser technology to be a game changer with the SHiELD progressing to further testing and development.