Inactivation Of USS Bonhomme Richard Slated For April
The US Navy has announced that it will formally inactivate the USS Bonhomme Richard on 15 April this year ahead of her scrapping. The announcement was made with the release of a revised ship inactivation schedule for fiscal year 2021 on 12 February.

The announcement of a date for inactivation comes nearly two months after the Navy said that it would be decommissioning and scrapping the Bonhomme Richard, after an analysis of alternatives showed that repairing or converting the amphibious assault ship would cost as much or even more than building a new ship.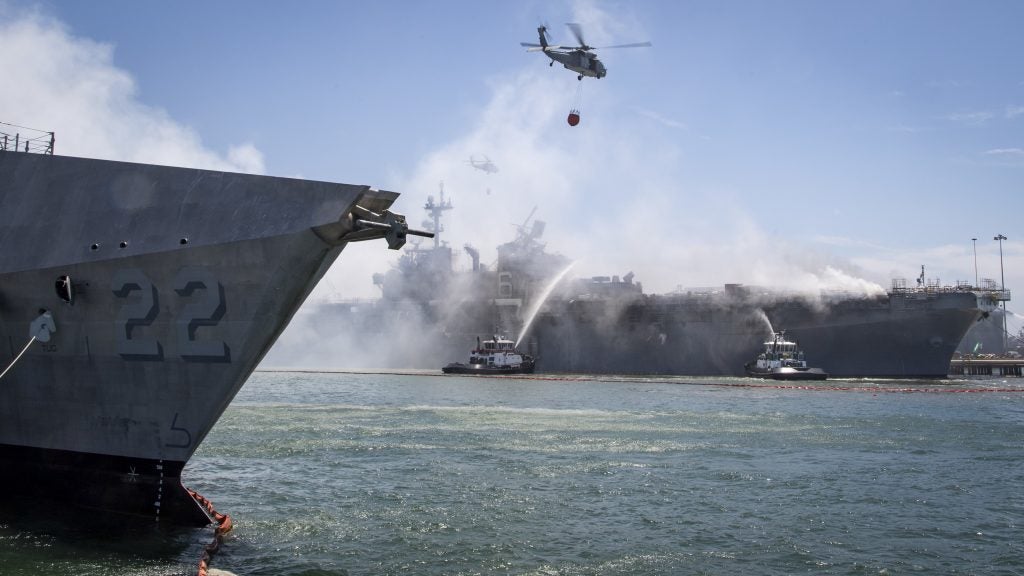 While the fire that started on 12 July remains under four separate investigations, Rear Admiral Eric Ver Hage, commander of the Navy Regional Maintenance Center, had stated that the ship was already being salvaged for parts that could be used on other ships of the class during the announcement that she would be decommissioned. The harvesting of reusable parts will be carried out in San Diego, with the Bonhomme Richard to be towed to the Gulf Coast for decommissioning.

Other ships to be inactivated include the USS Freedom (LCS-1) and USS Independence (LCS-2), the lead ships of their respective classes of Littoral Combat Ships. The US Navy wanted to inactivate the first four LCSes due to their nature as development platforms no longer being relevant, but Congressional resistance has blocked the retirement of USS Fort Worth (LCS-3) and USS Coronado (LCS-4) for the time being. USS Freedom and USS Independence will be mothballed following their inactivation, alongside the dock landing ship USS Fort McHenry.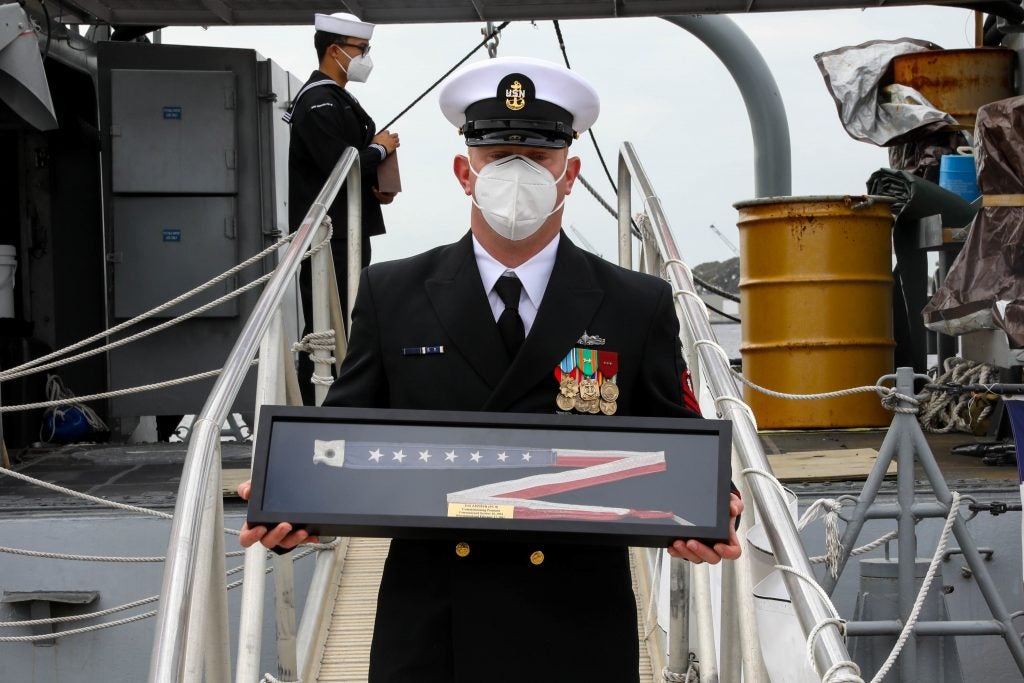 Three Cyclone-class patrol ships are being inactivated as well. USS Shamal, USS Zephyr and USS Tornado were all decommissioned last week ahead of their inactivations, following their final patrols. USS Zephyr and USS Shamal will be dismantled following their decommissioning, while USS Tornado will be sold to an as yet unspecified nation, alongside the ocean tug USNS Sioux.
Naval Station Mayport, the home port of the three decommissioned patrol ships, livestreamed the decommissioning ceremonies of the three ships on their Facebook page.