BAE Systems Wins Contracts From USMC and the Dutch and Belgian Navies
BAE Systems have recently snatched up some juicy contracts. Including 36 New Amphibious Vehicles for the United States Marines and 12 Bofors 40 Mk4 40mm naval guns for the Dutch and Belgian fleets.
On 10 February, the US Department of Defense released an update on the Amphibious Combat Vehicle contract:
"BAE Systems Land & Armaments L.P., Sterling Heights, Michigan, is awarded an $183,840,645 fixed-price incentive (firm target) modification to previously awarded contract M67854-16-0006 for Amphibious Combat Vehicles (ACVs). The total cumulative face value of the contract is $3,304,536,113. This modification provides for the exercise of options for the procurement of 36 full rate production ACVs and associated production and fielding and support costs."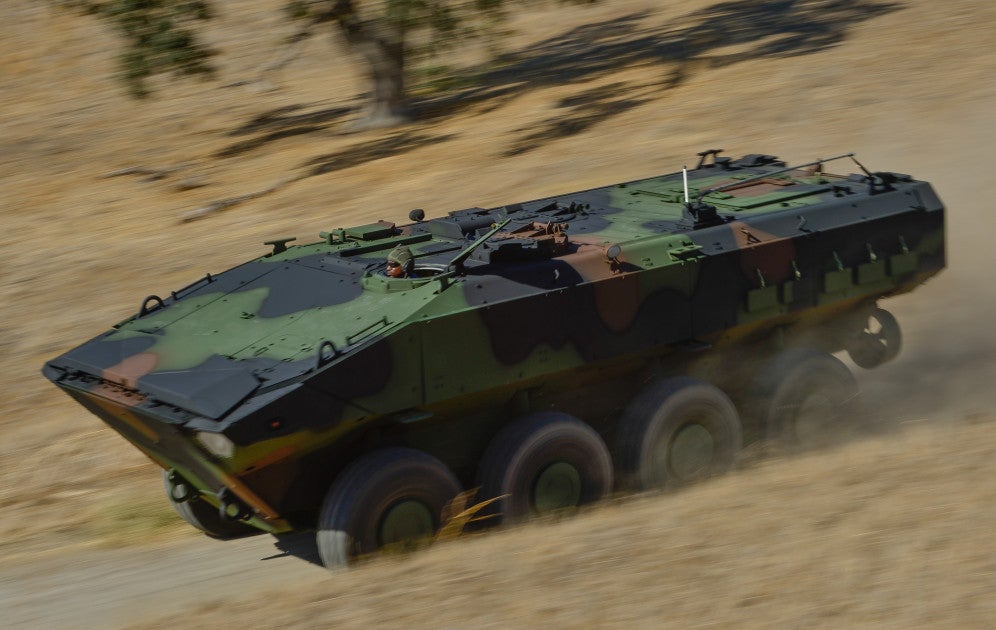 The ACV program has been in the works since 2011. After years of development, BAE Systems' designs was selected. An initial order was made in 2018 and this December, the USMC announced the commencement of full-scale production with plans for acquiring up to 80 vehicles a year.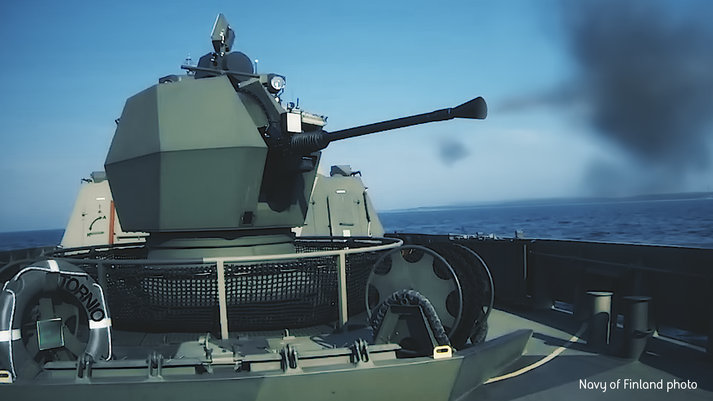 Across the Atlantic, the Dutch and Belgian navies have ordered 12 Bofors 40 Mk4 40mm naval guns from BAE Systems (six each). This comes as part of the countries' Mine Countermeasure Vessels (MCMV) program which aims to develop next generation mine hunters. Under this program, twelve vessels (once again, six per country) will replace older Tripartite class minehunters built in the 1980s. The first six new vessels, which are expected to be used for purposes like finding and destroying naval mines, maritime traffic interception, anti-terrorism, anti-piracy, and territorial waters surveillance are scheduled to start construction this year and be delivered in 2024.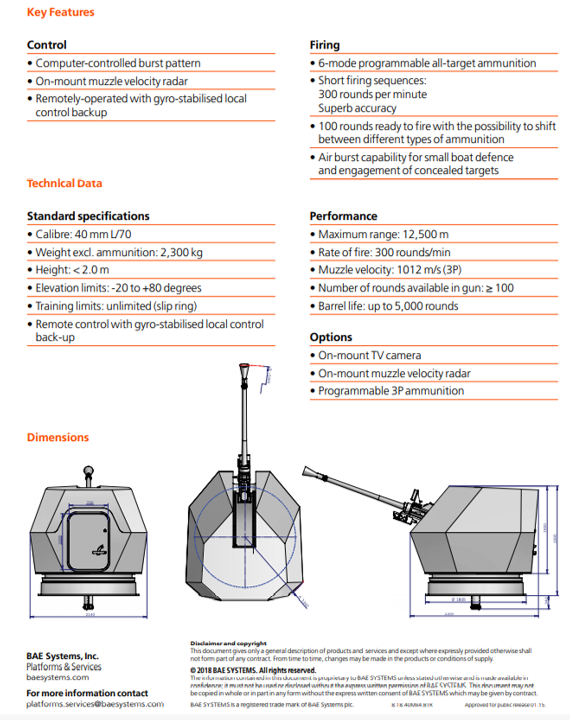 The BAE Systems gun traces its lineage to the 1930s Swedish design that is perhaps most commonly associated with WWII-era British anti-aircraft batteries. The modern naval version is claimed to be capable of firing 300 rounds per minute in a short firing sequence, shift between different types of ammunition and depress the gun from +80 to -20 degrees. Finland, Sweden, and the UK have recently also selected this system for their fleets.