French-led Consortium Receives Order For Belgian-Dutch Mine Countermeasure Vessels
Belgium Naval & Robotics (BNR), a consortium of French companies Naval Group and ECA Group, received an order for 12 new-built Mine Countermeasure Vessels (MCMV) to be delivered to the Netherlands and Belgian navies.
BNR was elected winner of the joint Dutch-Belgian procurement back in March, and after passing the appeals stage has received a firm, almost
€2 billion ($2.23 billion) order for six vessels each for the Netherlands and Belgium.
In addition to the vessels, the order includes around 100 drones to be operated from the vessels. These include AUVs, towed sonars, mine identification & destruction vehicles and UAVs:
"The solution includes A18-M autonomous underwater vehicles (AUV), T18-M towed sonars and Mine Identification & Destruction Systems (MIDS) composed of SEASCAN and KSTER-C remotely operated vehicles (ROV). All these drones can be operated autonomously from the USV Inspector 125. The drone system also includes unmanned aerial vehicles (UAVs) and influence sweeps."

Quote from Belgium Naval & Logistics' press release on the order
The MCMVs are part of a next-generation stand-off mine countermeasures capability requirement by the North Sea neighbours. The capability is based on mother ships deploying a so-called toolbox of remotely controlled mine countermeasure systems.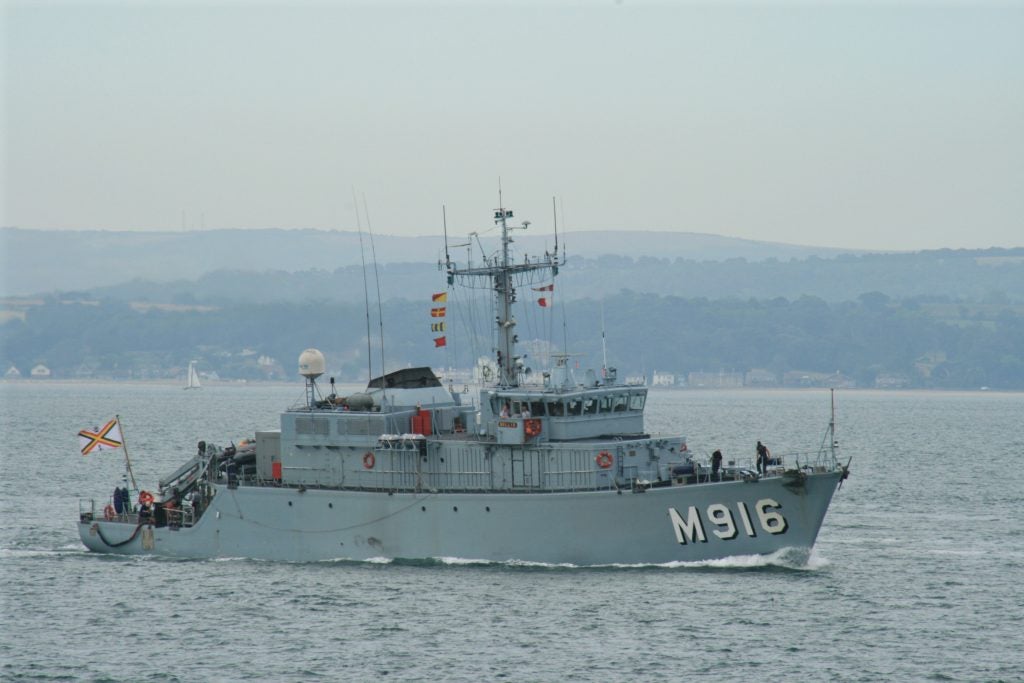 The new vessels are to replace the current Tripartite-class vessels, a trilateral program between Belgium, the Netherlands and France in the 1980s. The French Navy is currently upgrading its Tripartite-class fleet, and has started cooperation with the UK Royal Navy and BAE Systems to replace its ships.
BNR expects to need an additional 3 years to mature the design, after which production will start in Britanny, France. The first ship of the series is expected to be delivered in 2024.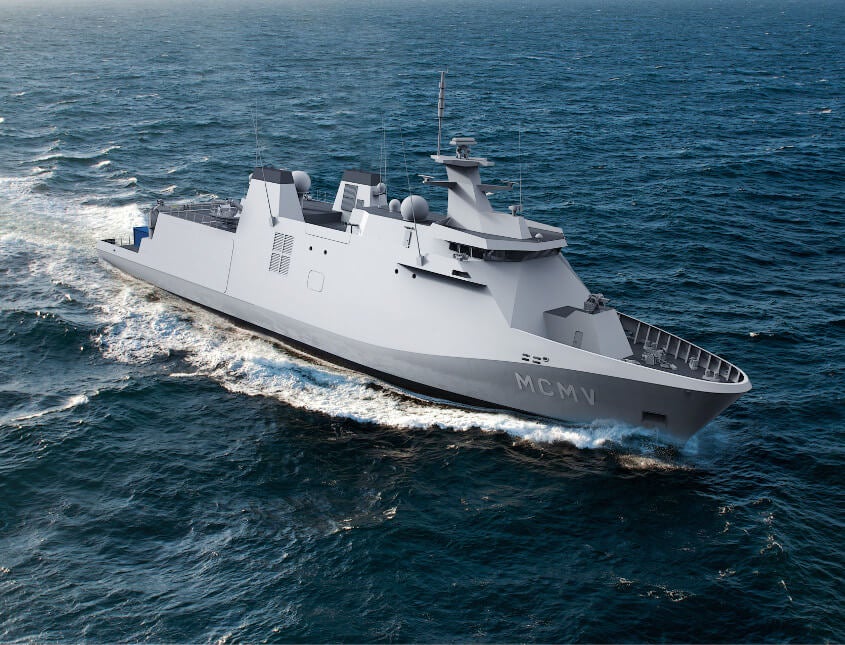 BNR beat out competitors SeaNavalSolutions, a consortium of Thales, EDR, Chantiers de l'Atlantique and Socarenam and Damen Imtech Belgium. EDR appealed the decision, but the case was dropped as the other consortium members did not back the decision.
Additional reporting from the Dutch website Marineschepen was used in the compiling of this article.